One Manchester United player is working much harder than everyone else this season, a statistic confirms.
In the modern-day era of football, you need to have players who are willing to put in a graft on the pitch. United have always had players who were willing to cover miles upon miles for the badge, including the likes of Ji-Sung Park and Darren Fletcher in recent times.
These players are crucial to the side, often breaking up play, doing the dirty work and allowing others to play.
But there's one man in the current United team whose stats suggest this, but he's also regarded as arguably the most influential player in the side.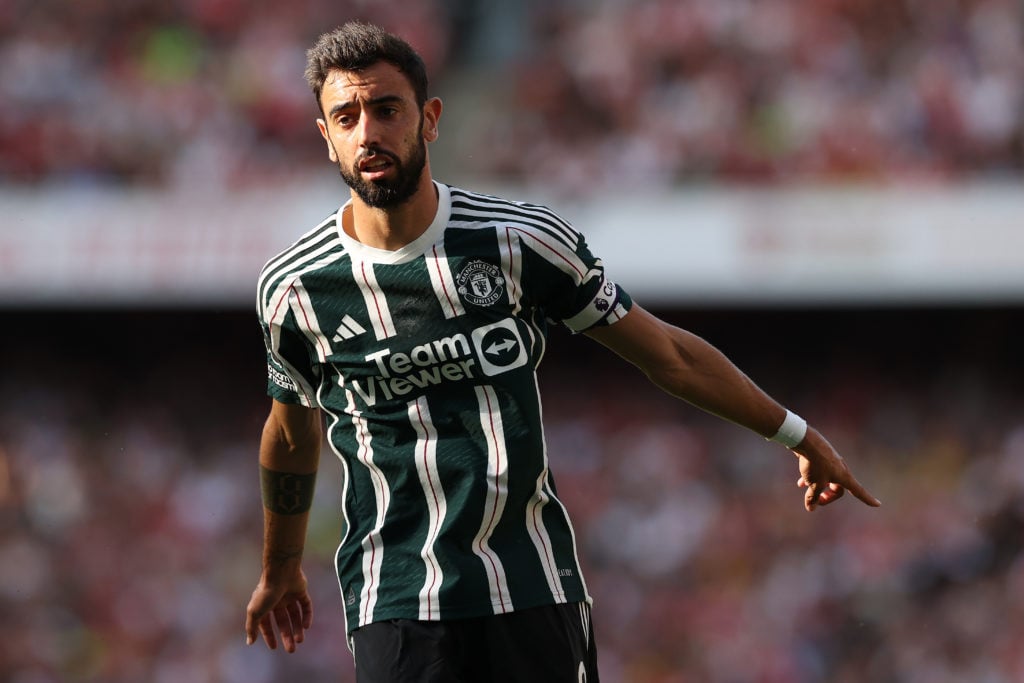 Bruno Fernandes is Manchester United's hardest-working player
The Premier League released statistics about who has covered the most distance after the opening four match weeks – with Bruno Fernandes coming second in the entirety of the division.
Obviously topping the Manchester United charts, the Portuguese Magnifico has covered 46.84km so far in the opening four games – a remarkable 11.71km a match.
He's only beaten in the league standings by Tottenham Hotspur's Dejan Kulusevski – who outruns him by just 0.23km.
The full standings can be viewed below.
Most distance ran in the Premier League 23/24 campaign so far
MORE UNITED STORIES
Dejan Kulusevski (Tottenham) 47.07km
BRUNO FERNANDES (UNITED) 46.84km
Declan Rice (Arsenal) 46.75km
Abdoulaye Doucoure (Everton) 46.43km
Rodri (Manchester City) 46.37km
The stat speaks volumes
If that statistic proves anything, it's that other United players seriously need to pull their weight.
Realistically, we should have players that are doing this dirty work and thus allow Bruno to do the role he's intended to do – which is create.
This sends a message to all the other United players, simply put, they need to work harder.
Hopefully, the addition of Sofyan Amrabat will allow this to happen, but four games in and it's already clear that some things need to change.
Related Topics