Manchester United ran out 3-1 losers to Brighton this Saturday, but one player can hold his head high after his performance.
It was, yet another, bitter disappointment for United fans this weekend. Brighton came to Old Trafford and picked apart the Red Devils, which has left United with three defeats already this season.
The pressure, for the first time ever, is now mounting on Erik ten Hag. A really disappointing start to the campaign has left many wary of what's to come for the rest of the season.
There weren't many stand-out performers for United. It was a pretty abysmal performance. However, there was one man who stood out amongst most, which was quite surprising given his lack of game time as of late.
READ: Man Utd Fixture List 23/24: Next Game, Key Dates and More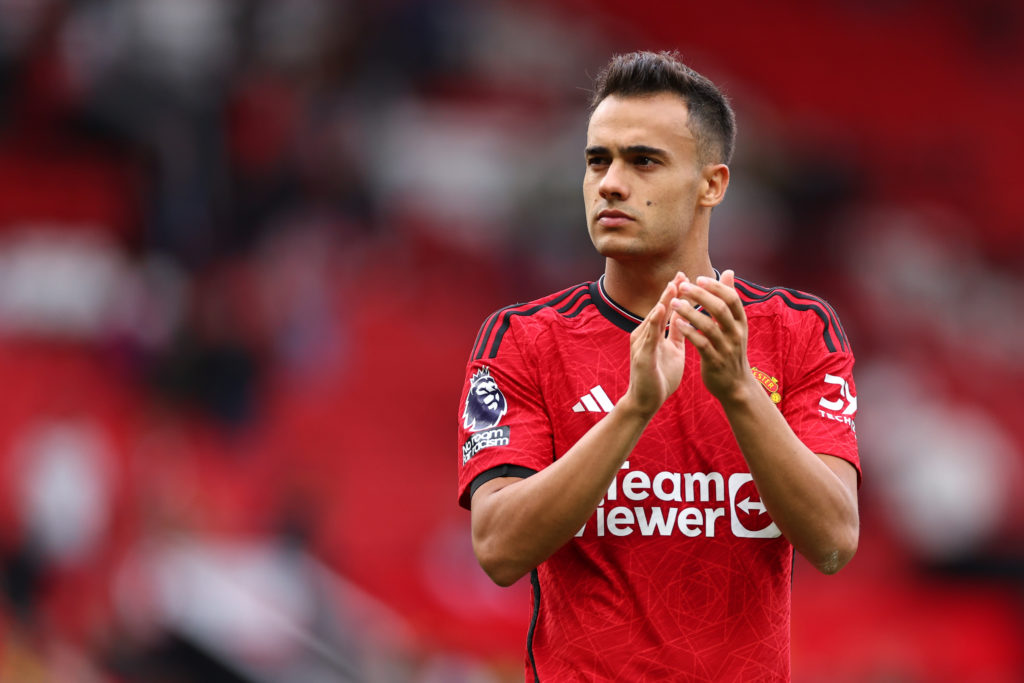 Sergio Reguilon can hold his head high
Arguably United's best player on the day came from an unlikely source – new signing Sergio Reguilon.
The Spanish full-back looked more than at home at Old Trafford, and had a really decent game – despite this being his first start of a fixture since the 4th of June.
Reguilon key stats
58 touches
88% pass accuracy
2 key passes
The summer signing played a total of 85 minutes but shocked many by being a constant attacking threat – providing a constant outlet on the overlap down that left-hand side.
MORE UNITED STORIES
Not only this – but he was also pretty decent in defence! Reguilon looked relatively untroubled against a menacing Simon Adingra – and was only really let down by teammates for the goals.
This is a worrying sign
Despite the praise on his debut – it really is a worrying sign that Reguilon is looking like United's best player.
He was brought in on loan more out of necessity than anything else, so to be our top performer is nothing short of a little embarrassing.
Nevertheless, it's nice to know we have a competent left-back, at least until January, to cover in Luke Shaw's absence.
Related Topics