Following a defeat to Brighton and a trip to Bayern in midweek – one Manchester United man could be under serious pressure for the first time ever in his career at Old Trafford.
It was another bad day to be a Manchester United fan yesterday. Brighton came to Old Trafford and picked apart the Red Devils.
Goals from Danny Welbeck, Pascal Gross and Joao Pedro were enough to give United their third loss of the Premier League season.
Now United travel to Germany in midweek to face European powerhouses Bayern Munich. A loss there could seriously mean Erik ten Hag is under pressure for the first time in his Red Devils career.
READ: Man Utd Fixture List 23/24: Next Game, Key Dates and More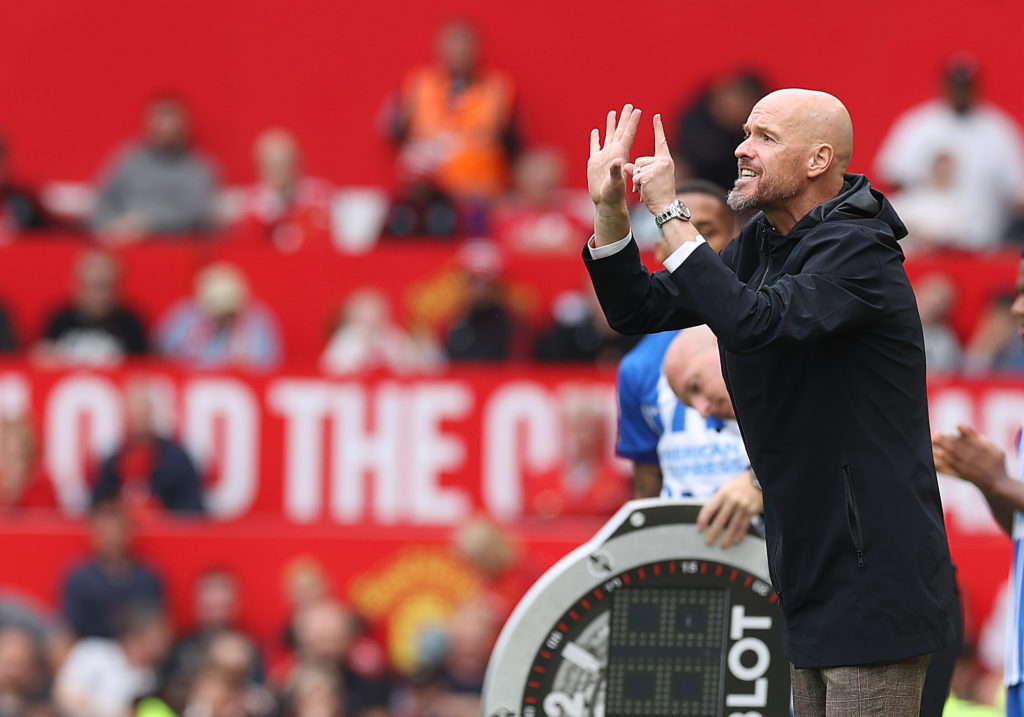 A midweek loss could mean trouble
If Manchester United go to Bayern and lose – the heat is seriously on for Ten Hag.
A loss to the German side would mean four losses and just two wins in the Red Devils opening six games. A record that is simply not good enough considering the amount of financial backing the Dutchman has received.
For the first time since his arrival, the pressure will be well and truly on for Ten Hag. United didn't have a great start to last season, but that was put down to the new coach adapting to life in England.
MORE UNITED STORIES
This time around – there's no excuse. He's spent heavily in the summer and has a team of players he has brought in.
Nevertheless – Ten Hag must be backed
We simply have to back him though. The post-Fergie United have been too rash with manager sackings and Ten Hag finally looks like a coach that does suit life at the helm of the club.
We must keep the faith for now. We cannot slip into old habits when it comes to managers. This is arguably why we're in the position we are in now.
However, it's intriguing to see how quickly the dynamic can change for a manager a the club. Head a few weeks back and no one would be questioning tTen Hags position. It just shows the brutal, often unfair nature of being the boss of the world's biggest football club.
Related Topics