Manchester United loanee Will Fish has suffered a huge blow as Scottish club Hibernian, where Fish is on loan, have decided to sack their manager Lee Johnson.
The Scottish side decided to part ways with Johnson due to a poor start to the season for the Scottish Premiership side.
Hibs decided to part company with Johnson following a 3-2 home defeat to Livingston as well as a 5-0 loss to Aston Villa in the UEFA Europa Conference League.
This is a big blow for Fish as Johnson was seemingly pushing for the United defender to make the move to the Scottish side in the first place.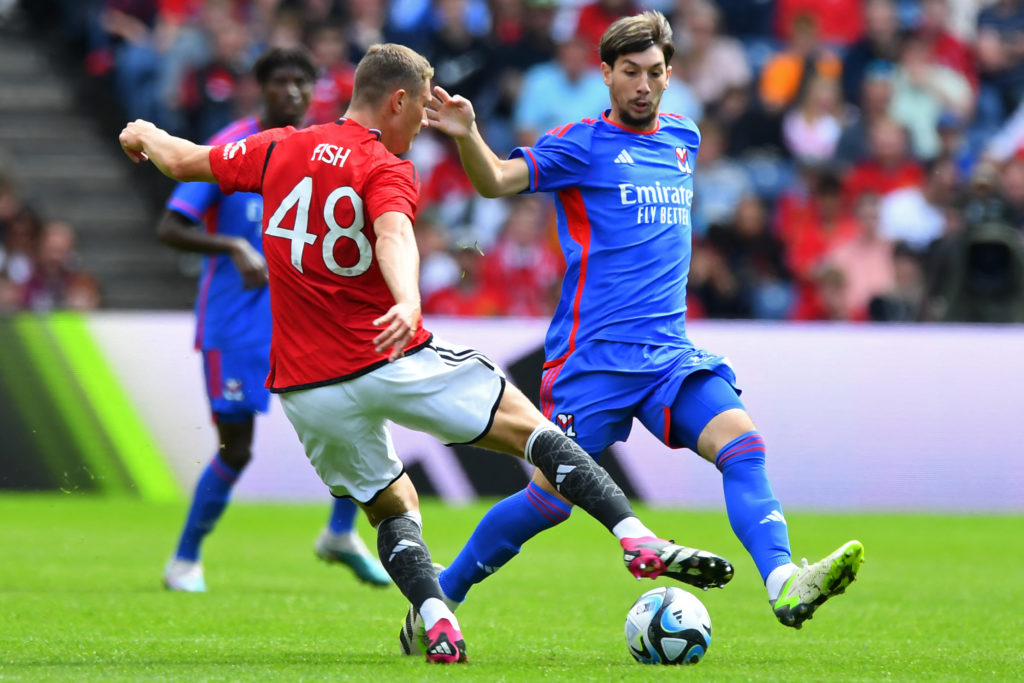 Johnson's dig at Fish
Despite the manager seemingly pushing for the arrival of Fish, the English manager was not afraid to dig out the centre-back following the side's opening-day defeat to St Mirren.
"I don't do it to dig anyone out and punish them. We have to learn from this. Will Fish is an example, "Johnson said.
"He has to get in the rhythm of us, he came to us quite late from Manchester United where he didn't have to run back in pre-season games.
The United defender made his debut under Ole Gunnar Solskjaer in the final day of the 2020-2021 season against Wolverhampton Wanderers.
MORE UNITED STORIES
What does this mean for Fish now
The English defender, 20, will certainly be worrying about what this will mean for his game time at the Scottish side.
The dismissal of a manager who seemingly, despite publicly admonishing him, is a big fan of his, is certainly a worry for the Englishman.
The hope from Fish, who featured against Wrexham, Leeds United, and Lyon during pre-season, is that the new manager will be a big fan of the defender's ability and that he will still receive much-needed minutes for his development.
If this isn't the case and the defender's game time is limited, then a return to Erik ten Hag's side in the winter may well be required.
Related Topics