Manchester United are set to sign Andre Onana and he is highly admired by two of the greatest goalkeepers of the past 30 years.
The former Barcelona academy goalkeeper is set to complete a move to Manchester United, earned via impressive spells at Ajax and Inter Milan.
The Champions League finalist is highly respected, for both his playing style and what he has achieved in the game already.
The move to Manchester United, imminent reports The Times, will take Onana to another level and give him the platform he has craved.
READ: Confirmed Manchester United transfers in, out, loans, releases, youth for 2023/24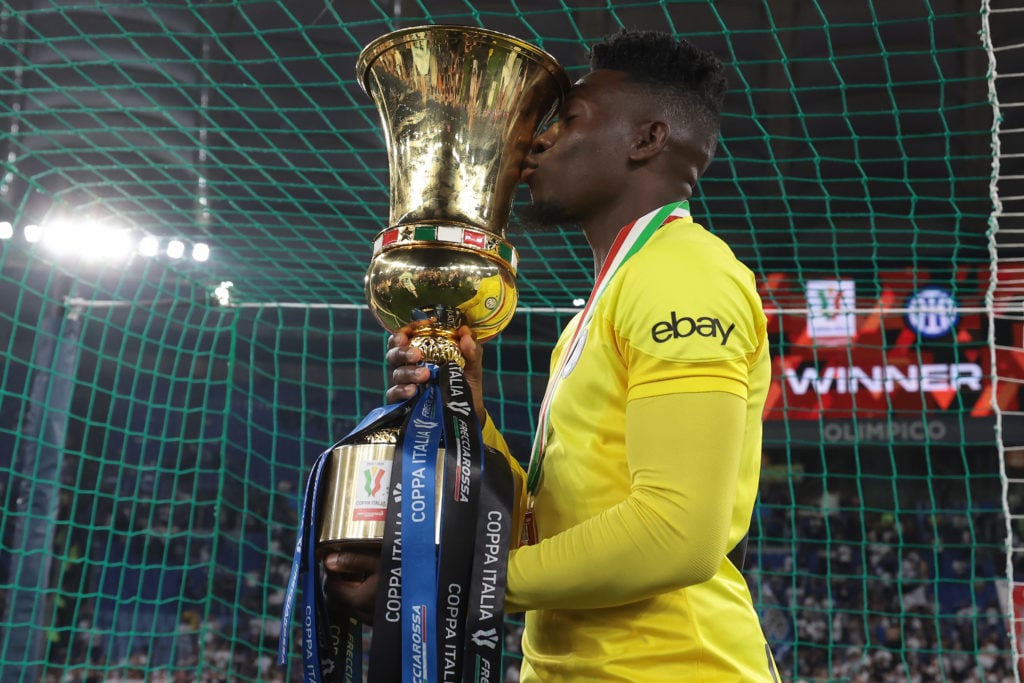 Oliver Kahn on Andre Onana
Andre Onana has been talked up by two German legends, Oliver Kahn and Manuel Neuer, who both rate the incoming Manchester United ace highly.
Kahn, who won the Champions League in 2001 after being on the wrong end of Bayern Munich's 1999 loss to Manchester United, spoke last year via BILD, commenting, "Onana is in the top five of the best goalkeepers in the world.
"(Onana) is agile, fast and powerful. Onana is also very good with his feet and excellent in the build-up. He is a kind of mix between Marc-Andre Ter Stegen and Alisson Becker.
MORE UNITED STORIES
"This man can become the best if he keeps working hard."
With Erik ten Hag as his manager, Onana will be pushed to the limit and has a chance to reach the lofty prediction Kahn makes.
Manuel Neuer on Andre Onana
Another German goalkeeping great, Manuel Neuer, is also a big fan of Andre Onana's game, having told him directly.
Neuer sent Onana a video message after Ajax's 2019 Champions League semi-final elimination, expressing his admiration.
He said: "Hey, it is Neuer from Munich. I'm your biggest fan, you played a very good season for Ajax. You and your guys deserved to be in the final. So don't be too sad maybe you will get any chance in the future to come back to the semi-final final and have a better result than the last one.
"Take care and enjoy the celebration with Ajax for the Cup and for the championship in your league. You did a great a job and all the best in the future, my friend."
Onana will have an even higher profile now he is at Manchester United, and is likely to win over more plaudits. While his extravagant style may not make him the traditionalist's cup of tea, Oliver Kahn and Manuel Neuer certainly know what they are talking about, and their opinions count for a lot.
Related Topics