Manchester United hero Norman Whiteside has hit out at broadcaster Richard Keys after ill-informed criticism of Red Devils boss Erik ten Hag.
Erik ten Hag enjoyed a strong first season as Manchester United manager, and critics are already lining up to snipe at him.
This is what happens with Manchester United. 'Hated, Adored, Never Ignored', is a mantra which sums up the world's obsession with the club, whether the team wins or loses.
When there is a loss, even in pre-season, it emboldens the club's critics to speak out, whatever their interest.
READ: Man Utd Fixture List 23/24: Next Game, Key Dates and More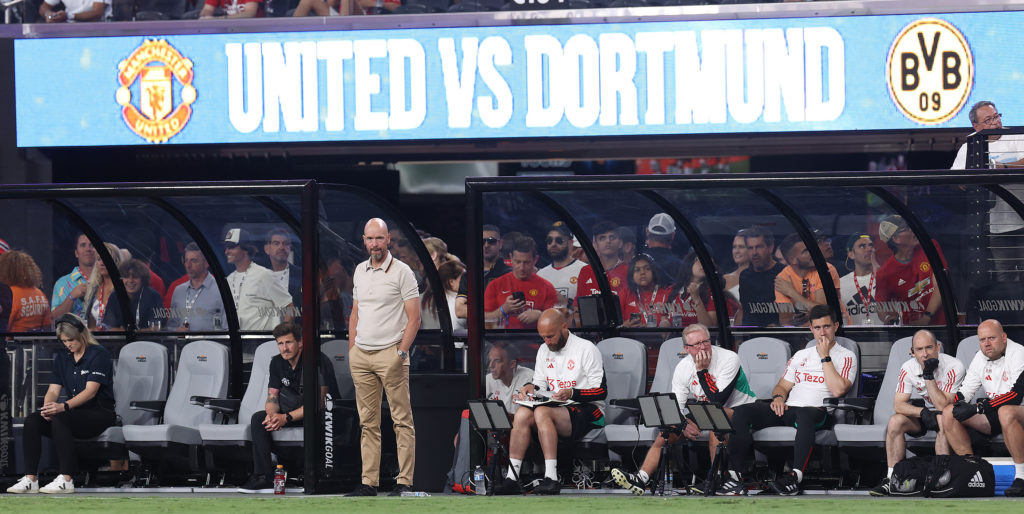 Erik ten Hag criticised
Former Sky Sports host Richard Keys hit out at the Manchester United manager after a 3-2 defeat to Borussia Dortmund.
The pre-season loss was marred by defensive errors, and Erik ten Hag was rightly critical of the squad after the performance.
Among other jibes, Keys ranted: "Defeat is never his fault it seems."
MORE UNITED STORIES
Former Manchester United forward Norman Whiteside issued a cutting response towards Keys, writing on X.com: "Bitter!"
Yes, Manchester United have work to do
Erik ten Hag will know better than anybody that Manchester United have work to do in order to improve. This has been highlighted by a mixed set of pre-season performances to date.
But this is what pre-season is for, and it is arguably better to get a tough pre-season workout, than be lulled into a false sense of serenity by winning every single game, as we saw under Louis van Gaal in 2014, which was followed up by a Premier League defeat at home to Swansea City, when it really mattered.
United started a second-string side against Dortmund, so this was not the game on which to start forming kneejerk reactions.
That didn't stop Richard Keys – but his comments are a taste of what is to come, with pundits desperate to tear down the Red Devils boss, after listening to him being praised last season, it's what the media do.
Related Topics