Manchester United completed the loan signing of Sergio Reguilon on transfer deadline day.
Sergio Reguilon answered a Manchester United SOS call amid a need for an emergency new left-back.
Injuries to Luke Shaw and Tyrell Malacia sparked a last-minute trolley dash for United, with Reguilon signing for the club on loan.
The Tottenham owned player was on the bench for United at the weekend, and will get chances to contribute over the weeks ahead.
READ: Confirmed Manchester United transfers in, out, loans, releases, youth for 2023/24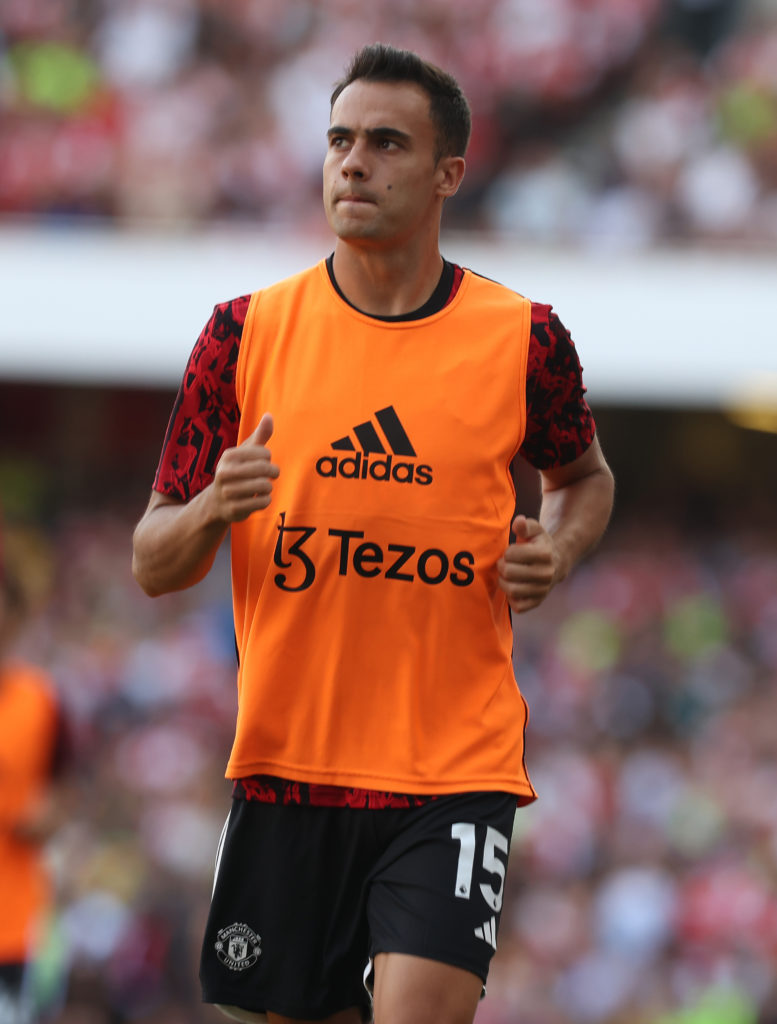 Sergio Reguilon was denied Manchester United move in 2020
This was not the first time Sergio Reguilon was linked to Manchester United. The defender was linked with a move in 2020
Spanish newspaper AS reported at the time that Reguilon was keen on a move to Old Trafford.
He had impressed against Manchester United in the Europa League with Sevilla, where he was on loan at the time.
MORE UNITED STORIES
United had been keen to bring in extra competition for Luke Shaw, and ended up signing Alex Telles from Porto instead.
Why Reguilon to United move fell through
The problem with the deal was Real Madrid's insistence on a buy-back clause.
This was one Tottenham agreed to when they signed Reguilon weeks later for £28 million, Football London reported.
It was a policy United opposed, with clauses in general, as Ole Gunnar Solskjaer told ESPN months earlier when the club pulled out of a deal for Erling Haaland: "There are other things too when you sign players, that you have to keep in control. You can't give agents the control by giving buyout clauses and stuff.
"That has been touted around, that is for me, we have to be in control."
United's deal for Alex Telles came at half the price too, which made the move more attractive to the Glazers.
Reguilon has got his move now, even if it is just for a few months. If he wants it to last longer, he will have to play better than he ever has done before.
Related Topics