Nemanja Vidic has paid tribute to Manchester United's central defensive partnership of Raphael Varane and Lisandro Martinez.
In an interview with i News, Vidic was asked about the pairing that Erik ten Hag has put together at the heart of United's backline.
United have had years of chopping and changing at the back, because of injuries as well as fluctuating form and formations.
Now, they look like they have a strong foundation, even though it has meant dropping club captain Harry Maguire to the bench for much of the season.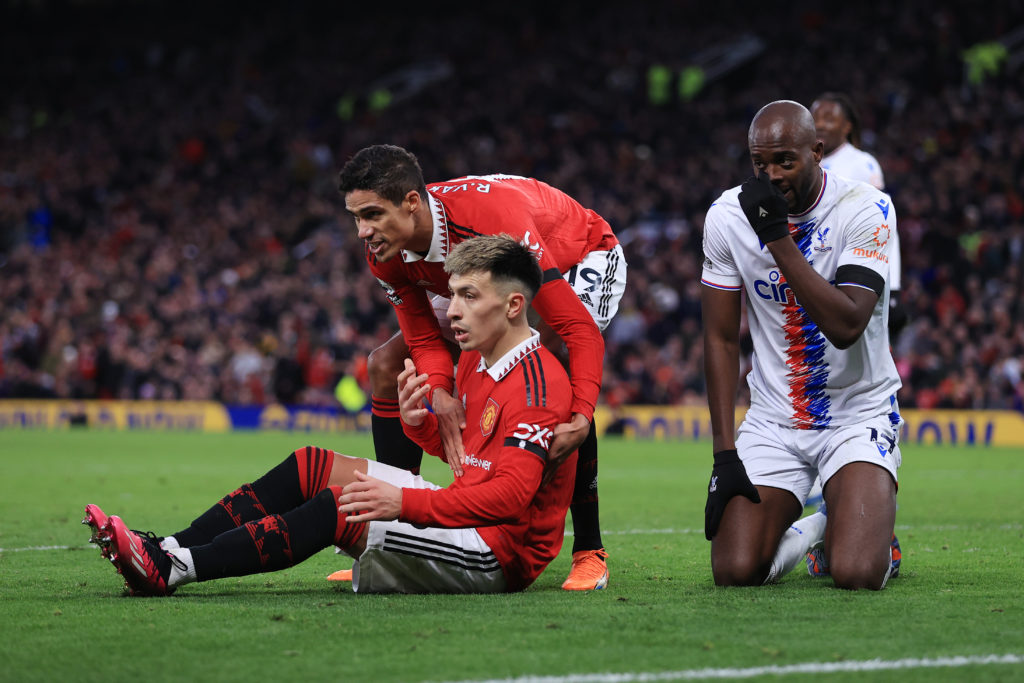 Vidic hails Varane and Martinez
Vidic praised the duo, but also thinks there is more to come, saying: "Lisandro came just six months ago, so he did really well.
"He brings energy, he likes to defend. He seems like he's enjoying playing in England. He was a great signing. Varane is an experienced player, he has a few issues with injuries but definitely I think there's more to come from them.
"The more they play together the better the partnership will be. I'm really pleased with how Lisandro did when he joined the club.
"There were some issues, people were concerned if he could play in England, but as an ex player and a defender I'm really happy how he's playing and especially that energy he gives to the team, that aggression and winning mentality."
MORE UNITED STORIES
Martinez really seems like he embodies a lot of the same characteristics as Vidic did in his playing days; uncomprimising standards and a deep desire to defend his goal.
Varane is more like Rio Ferdinand was in his pomp; quick, calm and good in possession and the pair complement each other well.
They have both won the World Cup, while Varane has lifted everything there is to win with Real Madrid, and will now be looking to bring trophies back to United.
There is still more to come from the pairing as they get used to playing alongside each other more and more, which is exciting for every United fan.
Related Topics