Cristiano Ronaldo has clinched his next move after his highly controversial exit from Manchester United.
Ronaldo has sealed his strongly rumoured transfer to Saudi Arabian side Al Nassr.
The Portuguese superstar posed with the shirt, his iconic number 7, after being welcomed to the club.
Ronaldo and Manchester United have now both moved on
The way Cristiano Ronaldo left Manchester United left a sour taste, with his exit interview with Piers Morgan an ungracious way to force a departure.
One positive was that club and player quickly resolved his departure, rather than letting it drag out, and both have now moved on, for better or worse.
Ronaldo has his new club, which can't have been what he had in mind when he quit United. He would surely have jumped at a chance to sign with a top European club if one had wanted him.
A poor World Cup put paid to those hopes, so he has settled for a lucrative move to Saudi Arabia.
Manchester United have moved on, winning both games of the post-Ronaldo era so far, but the club have not yet replaced him with a new signing. Hopefully that will soon be resolved.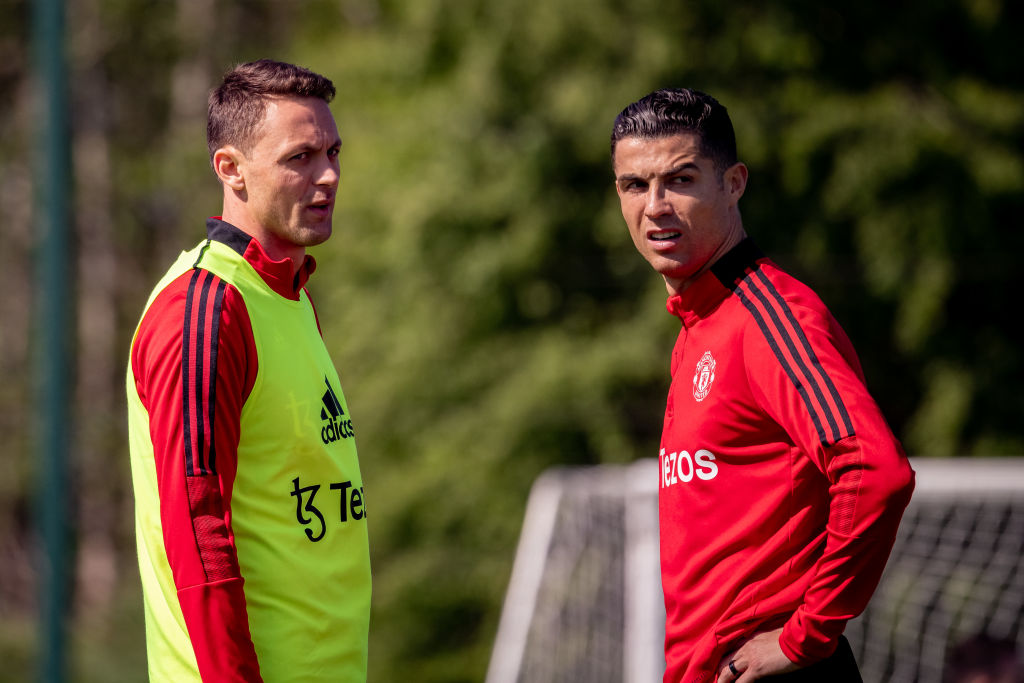 Nemanja Matic reacts
Ronaldo's post on Instagram announcing his move received more than 13 million likes in just three hours.
And while there were plenty of comments, none came from his recent Manchester United teammates.
The one former United teammate to respond was Nemanja Matic, who was released last summer, and saw the better half of Ronaldo's return, rather than the past few months.
Matic reached out to wish Ronaldo good luck with his new adventure.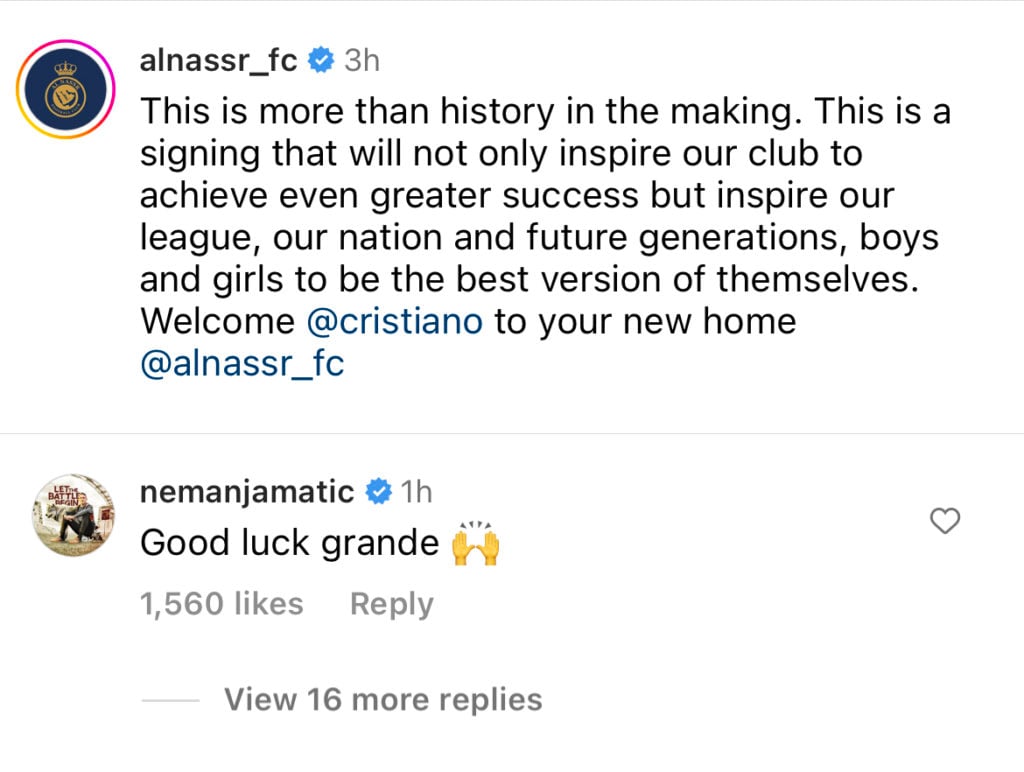 Perhaps there will be more well-wishers towards Ronaldo. But Manchester United's players' focus is currently elsewhere.
The club are preparing for Saturday's Premier League clash at Wolves, attempting to finish 2022 on a high.
Related Topics
Have something to tell us about this article?
Let us know