Manchester United striker Rasmus Hojlund made his debut for Manchester United in the second half against Arsenal.
The Danish striker came on in the 65th minute and immediately began putting himself about.
Rasmus Hojlund's debut had been delayed by injury. He looked fully fit in his second half cameo.
While there was no immediate goal to mark his debut, Hojlund showed encouraging signs, even if United were undone by poor refereeing decisions and two late goals.
READ: Confirmed Manchester United transfers in, out, loans, releases, youth for 2023/24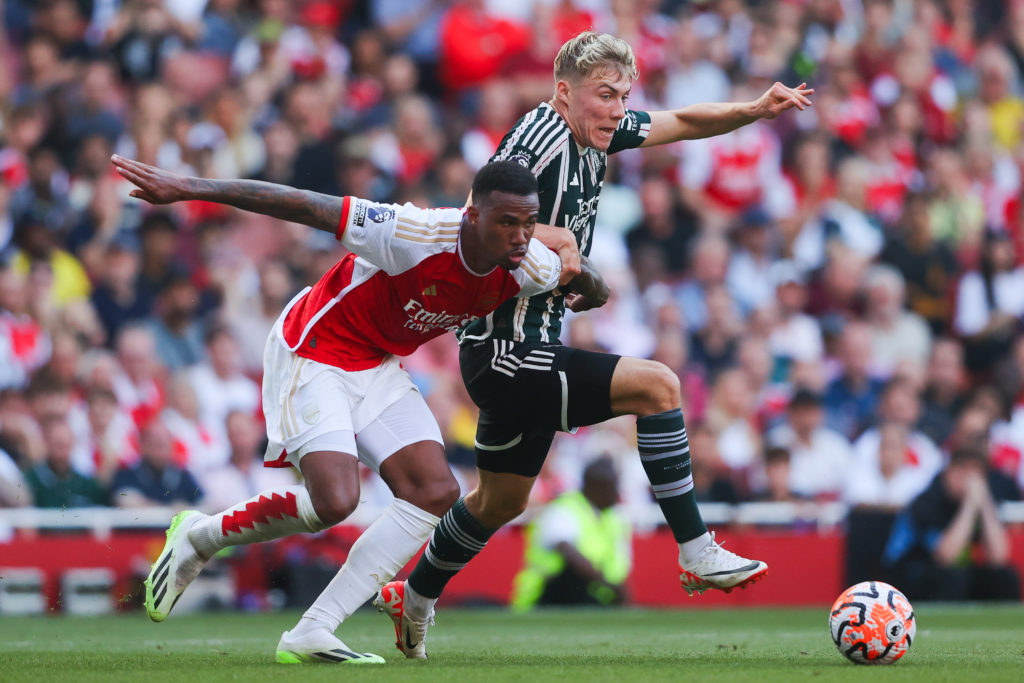 MUTV pundits rave about Rasmus Hojlund
There were rave reviews on MUTV from former Manchester United players discussing Rasmus Hojlund's debut.
Former defender Wes Brown told the channel: "Hojlund introduction was very good. You could see he's sharp. he's a big strong lad he likes to battle.
"He looked ready, he chased down everything, he gave the two centre-backs a hard time."
MORE UNITED STORIES
These were comments echoed by Phil Bardsley, who was also impressed by the Hojlund's performance.
He said: "The big man come on he looked good, he looked aggressive up there. He bought a freshness to the team.
"He's got a presence up there, he doesn't mind physical contact, we've not got that at the minute."
Former striker Danny Webber liked what he saw too. He commented: "It's what the teams been crying out for. He's a centre forward, he does want centre forwards do, he makes it horrible.
"It is a huge positive. I think he'll be very bright for us going forward."
United cross fingers over international week
Rasmus Hojlund has been called into the Denmark squad over the upcoming international break.
And all United fans will be crossing everything, hoping he comes back without any injuries.
United's next game after the break is at home to Brighton at Old Trafford. It is a tough fixture, and one Hojlund will be needed for.
Related Topics