Manchester United forward Marcus Rashford is celebrating after scoring his 30th goal of the season.
What a season it has been for Marcus Rashford. For the first time in 10 years, Manchester United have a 30-goal a season goalscorer.
Rashford follows in Robin van Persie's footsteps, and he will be keen to replicate this and ensure it is not just a one-off.
Last season Rashford scored only five goals. That makes his turnaround even more impressive.
READ MORE: Manchester United transfer history 2013 to present day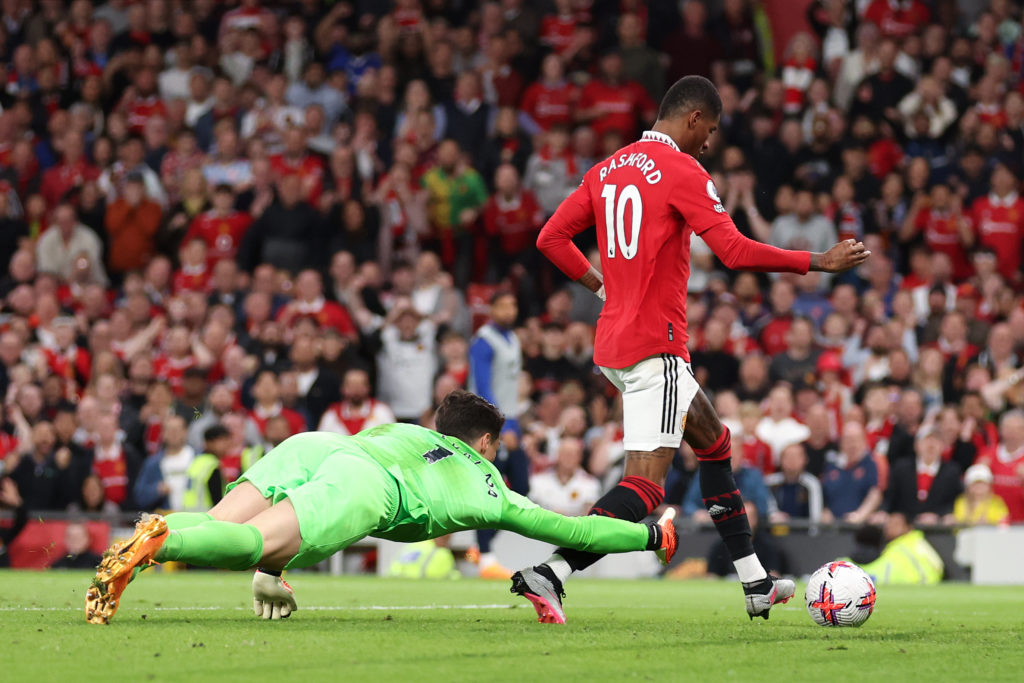 Dion Dublin praises Marcus Rashford
Marcus Rashford scored the fourth goal to round off Manchester United's 4-1 win over Chelsea at Old Trafford.
He will hope he still has more goals to add, especially in the FA Cup final. But whatever happens, nobody can take away from Rashford's achievement this season.
Former United striker Dion Dublin spoke to MUTV at full-time and commended the hard work Rashford had put in, to get his rewards.
He said: "His dedication to his trade, his skill, the amount he works when season finishes, doing his own training.
"His dedication to scoring goals has paid off. I'm really pleased for Marcus, he has had some hard times. He's back."
One of the positives about the upcoming summer is that there is no international tournament.
This means Rashford can get a proper rest and return early for pre-season, if he wants. Whether he does actually rest, we will see.
Last season he did individual training in America to ensure he returned in peak condition. Rashford won't want to be complacent and assume he can ease up.
Instead he may want to replicate his fitness work, so that he can replicate his 30-goal campaign. But if he does choose to rest for a little while, nobody can deny he has earned it.
Related Topics
Have something to tell us about this article?
Let us know