MUTV pundit Ben Thornley has suggested that it was Alejandro Garnacho who was at fault for Tottenham Hotspurs' first goal in the 2-0 defeat.
It was not a good day at the office for Erik ten Hag and his Manchester United squad. A first defeat of the season in just two game weeks is not what a lot of United fans had on their agenda for the start of the campaign.
It's a worrying sign, considering the two performances we've put in so far. Tottenham played well, but United didn't put up much of a fight. Things need to change – quickly.
The first goal was a prime example of players switching off at integral times. One player certainly didn't paint himself in the best light for the opener.
READ: Man Utd Fixture List 23/24: Next Game, Key Dates and More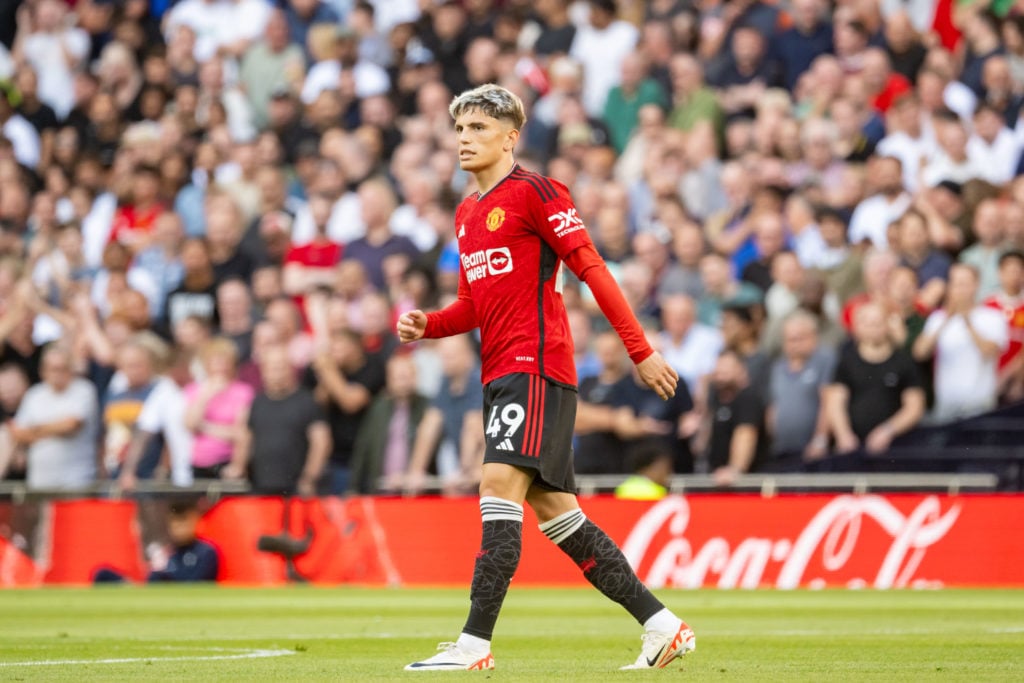 Alejandro Garnacho at fault for the first goal
Pape Sarr's first-ever goal in a Tottenham shirt came after some seriously lazy defending from Manchester United, and in particular Alejandro Garnacho.
Dejan Kulusevski was given all the time and space in the world on the right-hand side of the pitch to dance into the box and pull the ball back across which eventually led to the first strike.
It was really poor from both Garnacho, who just didn't track his man well enough. MUTV pundit Ben Thornley picked up on this on the post-match coverage.
MORE UNITED STORIES
"You talk about the word desire, and we didn't see that from Garnacho to go and close down Kulusevski for the first goal," Thornley began. "Had he done that, then things could have been different.
"It's a real bitter pill to swallow because it's a sort of mirror opposite to Monday where the performance wasn't great but we took the three points."
He wasn't the only player at fault…
Despite Garnacho evidently not tracking his man, it's also fair to argue that Luke Shaw should've got tighter to the Swedish winger as well.
Gary Neville identified this whilst commentating for Sky Sports:
"I'm not sure why Luke Shaw and Garnacho get it so wrong on this side, just to allow Kulusevski to run in almost towards goal, 10 yards from goal."
It was quite baffling to watch and ultimately cost us the game. Much better is needed in next week's fixture.
Related Topics