Manchester United Football Director John Murtough and manager Erik ten Hag disagreed over selling Aaron Wan-Bissaka this summer.
The Athletic report that Ten Hag was all set to sell the English defender in his first transfer window in charge of the club.
There was interest from his former club Crystal Palace and ex-United manager David Moyes at West Ham.
Ten Hag was willing to allow Wan-Bissaka to leave in a cut-price deal, but Murtough stepped in and asked him to reconsider.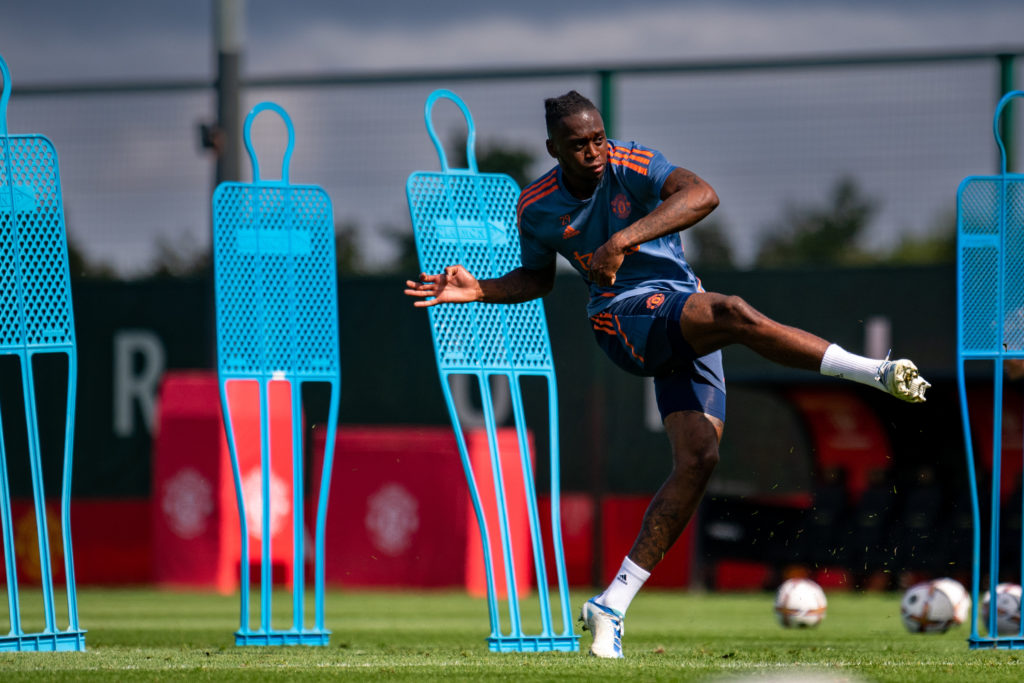 Ten Hag and Murtough disagreed on Wan-Bissaka
And it seems Murtough got his way as Wan-Bissaka has remained a United player beyond the deadline despite not playing a minute of Premier League football so far.
The report says that Ten Hag has accepted that Wan-Bissaka has shown himself to be a capable defender in the past.
His attacking work is what has often let him down at United, but the Dutchman thinks he can coach some improvement on that score.
That said, Wan-Bissaka has shown a tendency to fall asleep at the back post at times during his United career and that needs to be stamped out too.
MORE UNITED STORIES
Wan-Bissaka has been described as 'brilliant' by Luke Shaw but he has gone right off the boil and is miles away from the England picture.
And it is really up for debate whether Murtough should be stepping in and telling his new manager to keep players he wants to get rid of.
United have had a real problem in recent years with players lingering around and not clearing out enough deadwood for the manager.
But we had a chance here to offload an underperforming player unwanted by the manager to one of two clubs and Murtough has got involved and stopped it happening.
Looking from the outside, that is frustrating and hopefully something which does not happen again.
Related Topics