Brighton & Hove Albion coach Roberto De Zerbi has been tipped by Italian media to be the next Manchester United manager.
Of course, Erik ten Hag is very new to the role of manager of Manchester United and fans are very happy with him. However, since the post-Fergie era, there has been a tendency to rapidly turn on managers.
Although things do look different this time, there is really no saying that United couldn't turn in the Dutchman… and if this was to happen – who next?
Well, the manager that's making waves in not just the Premier League, but world football right now is Brighton boss Roberto De Zerbi.
READ: Man Utd Fixture List 23/24: Next Game, Key Dates and More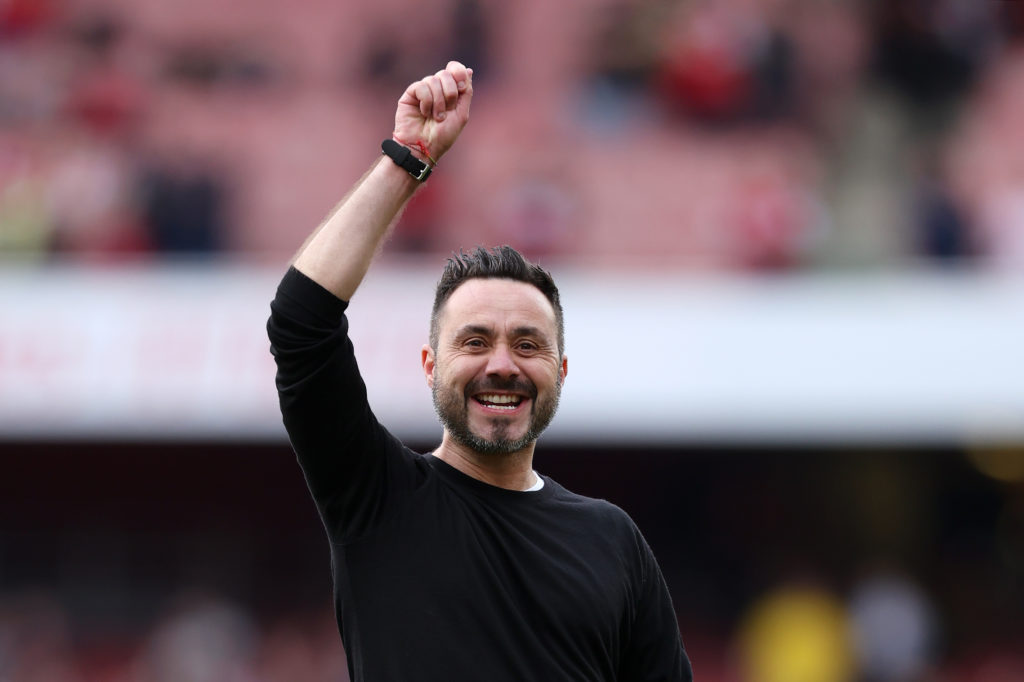 Roberto De Zerbi – next Manchester United manager?
The Brighton boss has been astounding since his arrival at the club. Not only is he well respected in England, but he now has his home country's outlets interested in his potential future as a coach.
Former Italian goalkeeper Sebastian Frey, was working with an Italian media outlet TV Play and had the following to say about De Zerbi.
"When I said that the Italian is becoming a great coach, I meant it and I meant it," said Frey.
MORE UNITED STORIES
"De Zerbi is (great), and in England, he is making a masterpiece and his imprint is visible. This gentleman here can go to a big club because what he's doing is monstrous.
"It's not easy in Italy while, if we see him at Manchester City or Manchester United, he can do well."
Could we maybe see him at Old Trafford in the future? We certainly wouldn't rule it out.
He's done wonders at Brighton…
When Graham Potter left Brighton, it looked bleak for the Seagulls – but it now looks like one of the best things that's ever happened to them.
The Italian has got them playing some insane football, has made brilliant signings and has guided them to even playing European football.
The proof is in the pudding, just look at some of these stats.
At just 44, he has so many years of coaching ahead of him. He could go on to be an all-time great.
Related Topics