Micah Richards has questioned the inclusion of Harry Maguire in the England side due to him not performing for years.
The international break has swung round again and England's squad as always is a hotly contested debate.
Gareth Southgate is known for his controversial call-ups, with various names believed to not be there on merit.
It has been long believed that Southgate misses out on picking players who are deserving, with players who are favoured by the manager picked instead.
No player is believed to be less deserving of the most recent call-up than former United captain Harry Maguire of Manchester United.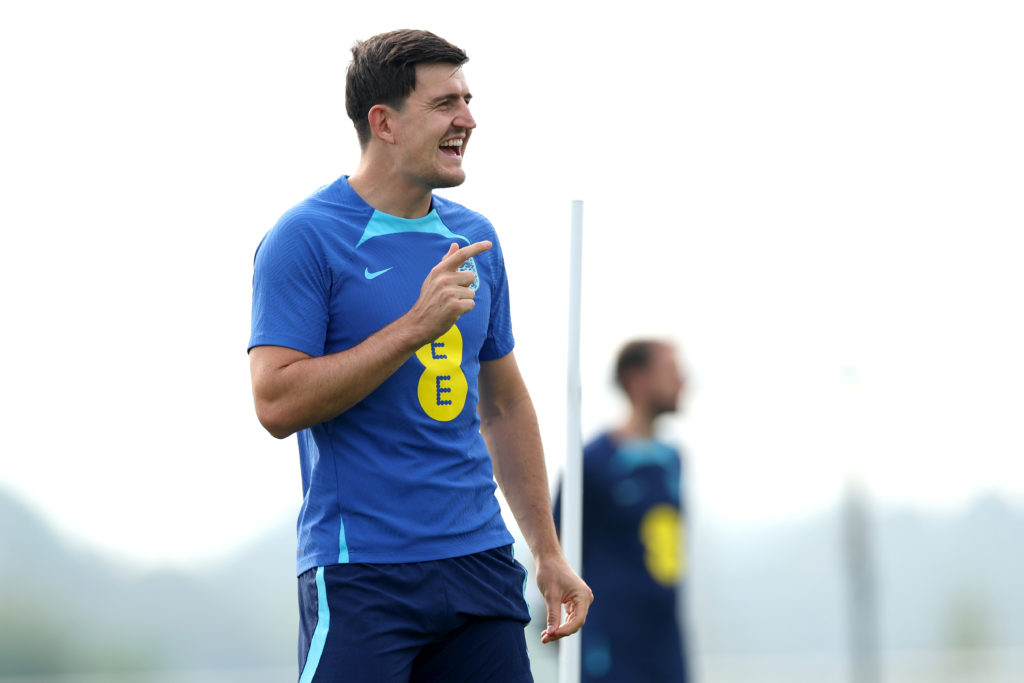 Richards questions Maguire's inclusion
Speaking on The Rest Is Football podcast alongside Gary Lineker and Alan Shearer, Richards was in disbelief at Maguire's call-up.
"Maguire's in there, Maguire's not played well for two years!" Richards exclaimed.
He then continued that: "If you're a centre-half and you're playing well in the Premier League consistently and not getting a sniff, but Maguire's in there because the manager likes him and his character around the group, then really it's not about football."
MORE UNITED STORIES
Richards does have a point, with Maguire being a bench warmer this season for United so far.
Did Maguire deserve his call-up?
Maguire is only in the England squad because he is a favourite of Southgate.
The defender has only been on the pitch for 23 minute all season, and came off the end of last season which saw him behind Luke Shaw in the pecking order.
This appearance was only because of two defensive injuries for United.
His performances are also not good when he does get on the pitch, take the 3-1 defeat to Arsenal.
From when he came on, United conceded two goals which resulted in a loss, and while the goals weren't all his fault, his presence on the field doesn't inspire confidence.
Related Topics