Manchester United have been in a very negative place in recent weeks, with Micah Richards admitting he feels sorry for one man.
Losing at Old Trafford to Brighton just went further to epitomise the worrying situation United are in.
On-field displays have yielded six points from an available 15 which could mean that already, a title race is out of the question, given how ruthless others have looked.
However it isn't just footballing reasons which are making the atmosphere at the club poor.
The situations of Jadon Sancho, Antony, Harry Maguire and Mason Greenwood have given a very negative feeling to the club.
Micah Richards therefore feels sorry for Erik ten Hag, but has questioned his decision making.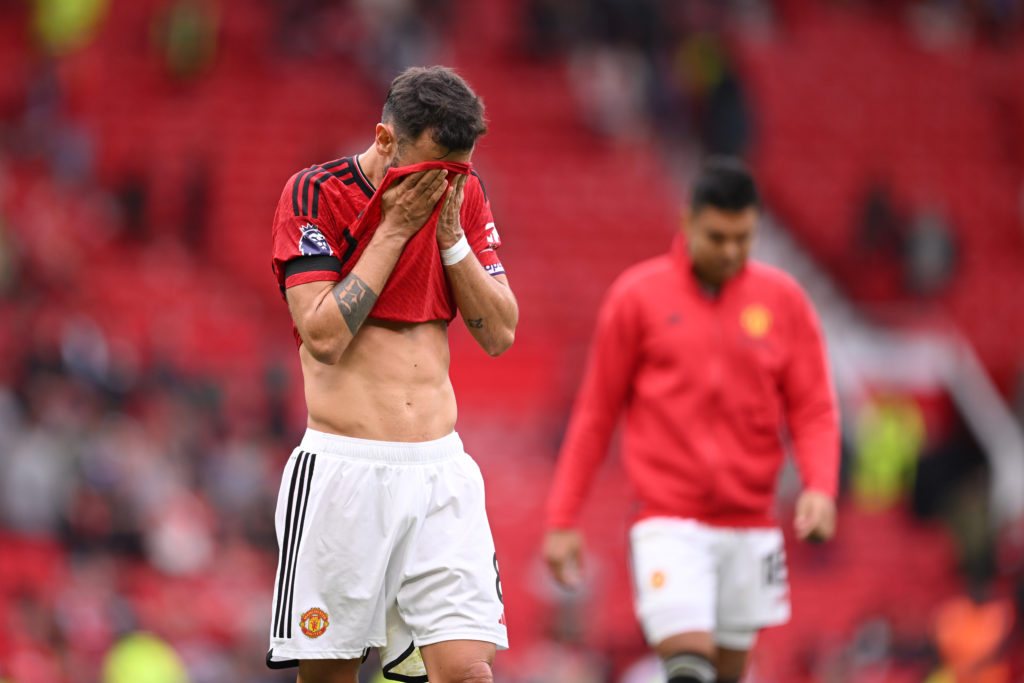 Micah Richards on Ten Hag
Speaking on The Rest Is Football Podcast, Richards discussed what he believed was going wrong at Manchester United.
In mentioning the Sancho situation, Richards insisted that he thought Ten Hag was at fault
MORE UNITED STORIES
"With Sancho, he's creating his own problems, why not keep it in house."
This being a good point as amongst so much negativity, why add to it. Richards did however admit he feels for the Dutch coach.
"On this occasion I do feel sorry for Ten Hag because he is trying his best but is having to deal with too much."
Can this be turned around?
The situation at United right now is on a knife's edge, with the next two weeks likely to be pivotal to the season and Ten Hag's future.
The most important thing needed is a resolution one way or another of the takeover process, as it can't continue to hang over the managers head.
On-field, performances have been made to look worse by what we see as United being quite unlucky.
On another day things go different and United get at least four points from their last two games opposed to zero.
Related Topics