Manchester United fans have seen through the years how the media love to build players up, and knock them down. David Beckham was a famous example.
The same applies to managers. And already, there is external pressure being placed on Erik ten Hag's side.
After the signings of Mason Mount, Andre Onana and Rasmus Hojlund, there is a rush to laud Manchester United as title contenders.
This is before a ball has even been kicked, and despite a mixed set of pre-season results. Yet they are piling the pressure on anyway.
READ: Confirmed Manchester United transfers in, out, loans, releases, youth for 2023/24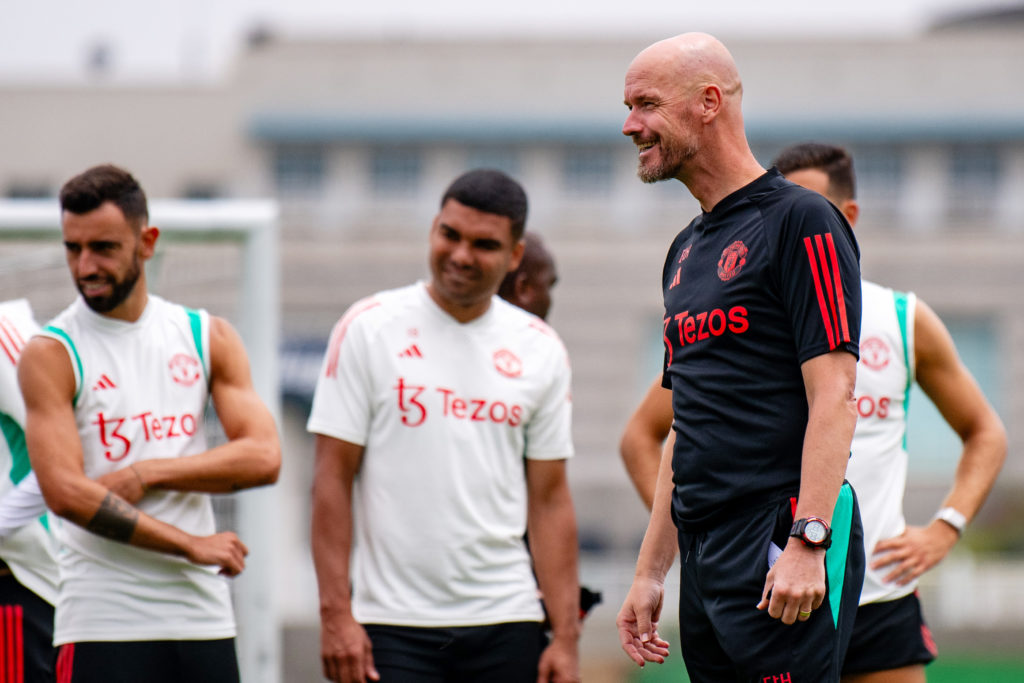 'Manchester United are title contenders'
Lofty expectations are being placed upon Manchester United, before the season has even begun.
Goal.com write: "Erik ten Hag has all the transfer targets he wanted – now Man Utd must challenge for Premier League title and go deep in Champions League"
The article notes of Ten Hag: "He must respond by leading the team into a proper title race and push Manchester City all the way."
MORE UNITED STORIES
A separate article from Football365 writes: "Hojlund, Amrabat would complete Man Utd's evolution into a Ten Hag team – and title challengers."
The move for Sofyan Amrabat is not yet done. But there is still a month to go before the transfer window closes.
We all want Manchester United to challenge for the title. There is no point in a club this size aiming for fourth place. But to expect a title challenge, well, we have been here before and been left disappointed.
Erik ten Hag disagrees
The opinion which matters here is manager Erik ten Hag, who spoke just days earlier to play down the club's chances of winning the league.
Ten Hag told The Telegraph: "I think in pre-season we shouldn't talk about that [the title] – I think no one in the Premier League can do that, [except] maybe City.
"They can do that because for the last six years they won the title five times. So they can talk about that but any other club must first compete for the first four positions and make sure you are getting in the first four. And then, after, the first two and then maybe you can see about getting yourself in such a position. But don't talk about that achievement."
Ten Hag knows what is required to be in a title race, from his time at Ajax. And that means not looking too far ahead. He does not want his players to get carried away or distracted.
United challenging for the title would be a great story for the media to cover, breaking City's dominance would be welcomed. It is win-win for the press, who can jump on and criticise the club if the team does not meet the requirements.
The media and pundits will have no hesitation in tearing into United's new signings either. Look at the stick Antony received in his first season.
Erik ten Hag is too wise to buy into the media hype, and so are United supporters.
Related Topics