Nottingham Forest winger Anthony Elanga has admitted that he simply had to leave Manchester United this summer.
United are in action against Arsenal this afternoon, so fans will have been paying very close attention to Saturday's Premier League games.
Whilst there were hat-tricks for Erling Haaland, Son Heung-min and Evan Ferguson, United fans may have been more interested in Anthony Elanga.
The Swede came off the bench to replace the injured Danilo just before half-time as Nottingham Forest faced Chelsea.
Elanga made a telling impact after the break though as he slotted home to put Forest 1-0 up at Stamford Bridge.
That proved to be the winner as Forest landed a memorable victory down in West London.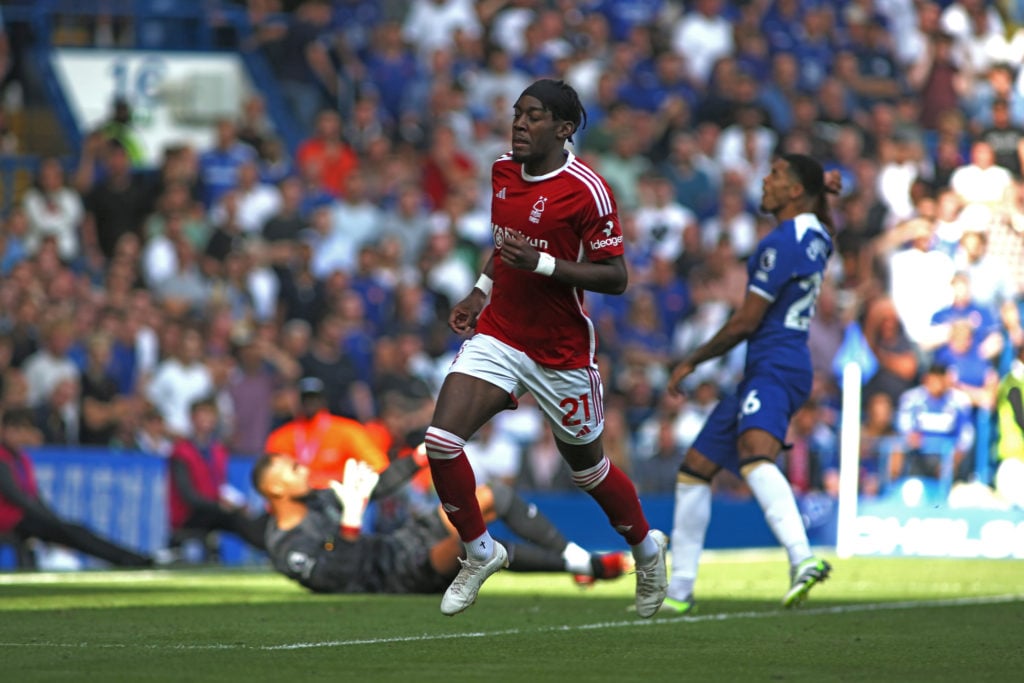 Anthony Elanga comments on Manchester United exit
Elanga was the hero for Forest and went close to a second goal late on after showing some sensational dribbling.
United fans will be loving seeing Elanga show off his ability for Forest having cut a somewhat frustrated figure at Old Trafford.
MORE UNITED STORIES
Elanga started just five Premier League games last season and the time came for him to make a move away.
Forest forked out £15million to sign Elanga in July and he has started repaying that fee with his goal at Chelsea.
Elanga spoke to Sky Sports after the final whistle and admitted that he needs to play in order to build confidence and he just wasn't given that chance at United.
Elanga now feels that he is playing under a manager who really believes in him and is confident that he can start racking up the goals and assists for Forest moving forward.
"I need to play for in order me to build that confidence and that's something I didn't really get to do a lot at United," said Elanga. "But now that I'm here, I feel like I've got the confidence of the manager, who has given me these opportunities, so hopefully these opportunities will turn into starts, and those starts will turn into more goals and assists," he added.
Elanga could shine away from United
Of all the summer exits at United, Elanga's was probably one of the more bittersweet ones.
Elanga had been a popular figure with fans, who always wanted to see him shine in the first team.
Everybody understood that Elanga simply had to leave though having struggled for first-team action under Erik ten Hag.
United fans on Twitter loved seeing Elanga score against Chelsea though and there could be plenty more of that to come.
Elanga is still only 21 and with Brennan Johnson gone from Forest, the path may be clear for him to really gain some momentum and start justifying his decision to leave United with success at the City Ground.
Related Topics