Lisandro Martinez is back from injury and as good as ever following his unfortunate Metatarsal fracture.
Having featured on the US tour and the preseason games since the first one against Leeds United, he is definitely among those most prepared for the new season.
Martinez has continued to strike up his solid partnership with Raphael Varane, which was desperately missed toward the end of last season.
Both got injured with similar injuries in the same game against Sevilla, and while Varane made it back to feature at the seasons end, Martinez did not.
Now ahead of a new season with a new goalkeeper and a new captain behind and in-front of him, Martinez has spoken to Manchester Evening News.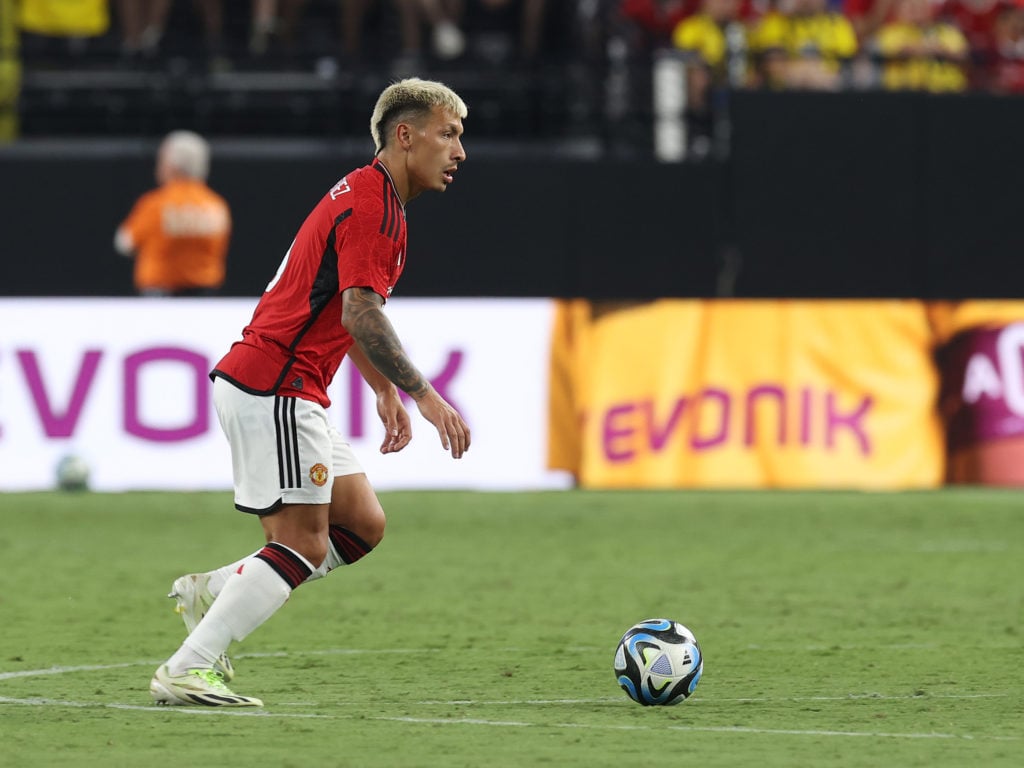 Martinez on Onana and Maguire situation
In United's final game of the US tour against Borussia Dortmund, there was one moment which captured the attention of media worldwide.
Following a mistake, Andre Onana was livid and confronted Harry Maguire about it, shouted at the Englishman for his error.
This led lots of media to criticise the goalkeeper for his aggression toward a teammate, something Martinez believes is just part of the game.
MORE UNITED STORIES
He told MEN: "It's better for it, it's better for it. If you are focused, you can fight with your teammates as well, you need to make sure everyone is really sharp, but nothing happened. It's part of football."
He went on to praise the character of his new goalkeeper.
"He (Onana) has a big personality, he can play football, he can deal with the pressure, he's really positive, he's a leader. That's the style of Manchester United."
On Bruno as captain
Continuing his interview, Martinez was asked his opinions on the captaincy appointment of Bruno Fernandes.
Fernandes was selected as the new Manchester United captain following Harry Maguire's dismissal from the post last month.
The promotion from vice-captain is one that Martinez approves of:
"It's a coach decision and we need to respect it; he's the boss. If he takes the decision, as a player we need to keep going.
"And, as for your question, Bruno is a good leader and a good person as well, he's really positive in the dressing room and I think he deserves it."
Related Topics