It has been a busy week for updates regarding a potential Manchester United takeover as interested parties submit second bids.
Prospective bidders have been submitting offers, but the process is ongoing. The Times report it is expected to be at least a week before The Raine Group respond on behalf of the Glazers.
Patience has been necessary for supporters, and the waiting game is playing out amongst players too.
The Sun report Marcus Rashford is delaying a decision on his new contract until after a takeover is completed.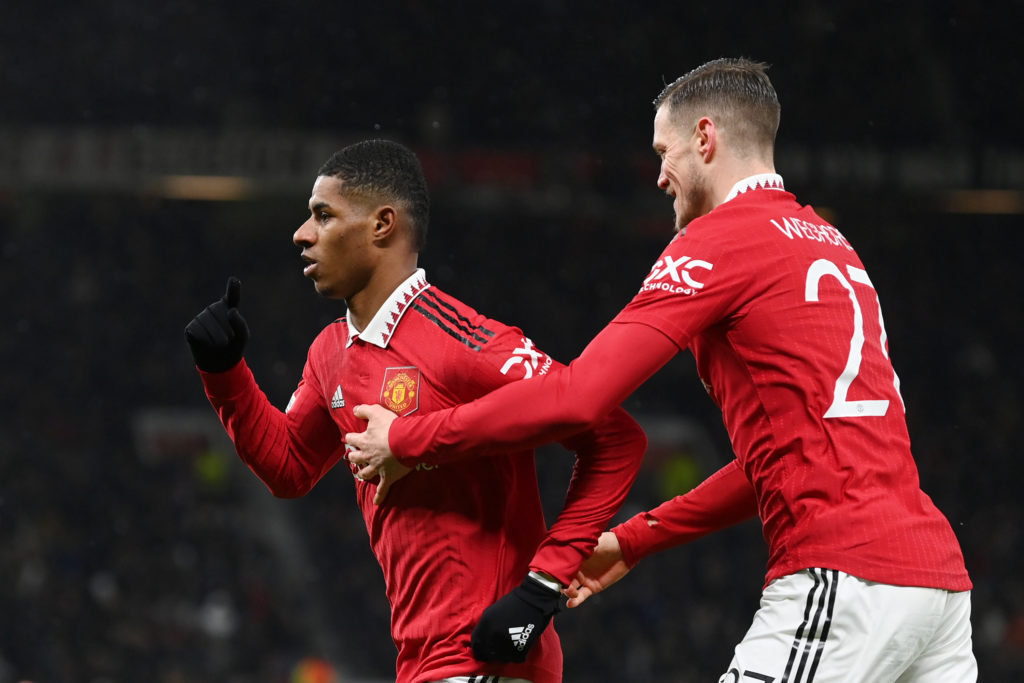 Rashford delay makes total sense
The report states that Marcus Rashford is "ready to wait and see what Manchester United's new owners put on the table before committing to a new contract."
The Manchester United forward's current deal expires in 2024. He had previously indicated he did not want a mid-season negotiation to be a distraction.
This development is further indicative of the fact Rashford holds all the cards, with United letting his contract situation get to this point.
He is Manchester United's top goalscorer this season by considerable distance, with 27 goals, ahead of second highest scorer Bruno Fernandes.
Rashford is a smart guy, not just a talented footballer. And he knows he is going to be in for a hefty payday after his prolific performances.
He will know that whoever takes over Manchester United will have deep pockets, and will be able to pay him at least as much as the Glazers.
Rashford will also be well aware that new owners would be desperate to avoid the PR disaster of letting the club's homegrown high scoring talent leave, especially on a free.
While we would all love it if Rashford put pen and paper on a new deal tomorrow, it's clear that it makes total sense from his perspective to wait it out, and secure a better contract in the summer.
Related Topics
Have something to tell us about this article?
Let us know