Casemiro has been fantastic ever since signing for Manchester United and it was no surprise at all to see him step up with one of his most complete performances for the club in the Carabao Cup final.
The Brazilian is a big character who is always absolutely determined to win, and this went up a notch with a trophy on the line.
Casemiro scored United's opening goal and then made it his mission to defend the lead at all costs, helping United keep a clean sheet, with Marcus Rashford adding a second.
Rashford spoke after the game about his admiration for Casemiro, and said the whole Manchester United squad know just how good he is.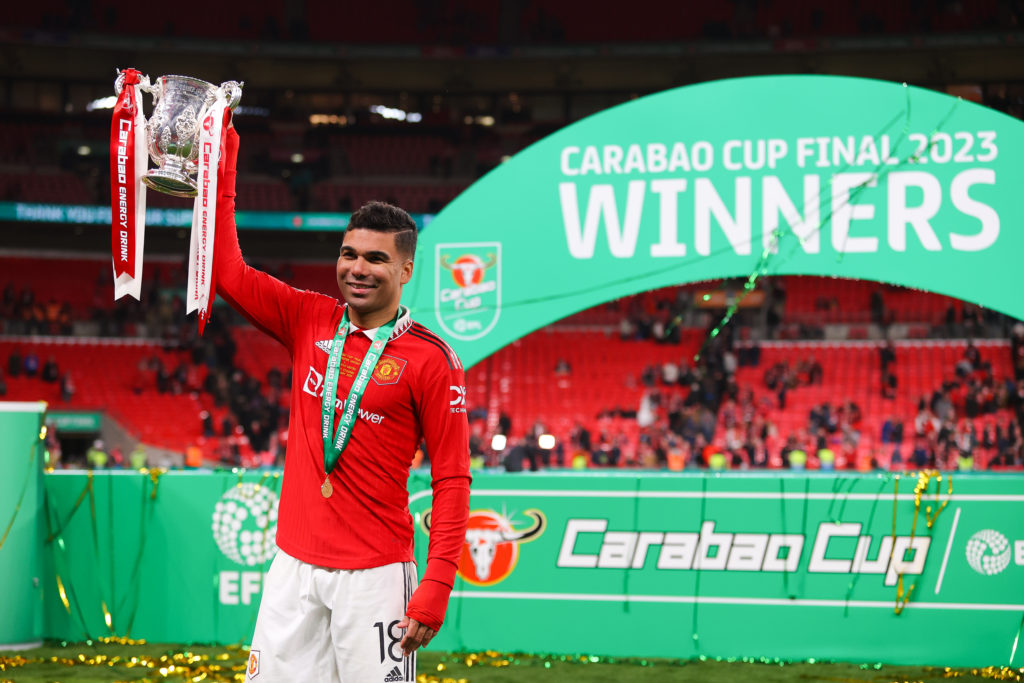 Rashford praises Casemiro
Marcus Rashford spoke to United's club website about Casemiro, praising his character, and he says the attacking players in the team are so grateful to have him.
Rashford said: "He makes a huge difference, his leadership and experience in games is huge.
"I've spoken to some of the other forwards and on the pitch they feel that sense of security behind them.
"It's massive for us and I'm buzzing for him today, his first trophy for the club and hopefully he can push us now to get even more."
The funny aspect of Rashford's comments is that the defensive players on the pitch will be feeling the same way too.
Casemiro makes their lives easier by shielding the back four, so it is fascinating to hear Rashford talk it up from the other perspective.
The Brazilian quite clearly makes the whole team better, and that's just his footballing ability. Add in all the character traits too, and Casemiro really is a huge asset.
Manchester United are benefiting from this right now, and Casemiro is a player who opponents are growing to hate playing against.
He is helping to instil a winner's mentality at United again, and forge a whole team with the same spirit. That is a very dangerous thing for the rest of the Premier League.
Have something to tell us about this article?
Let us know