It is no secret that Erik ten Hag has been a success since he joined Manchester United, with a trophy under his belt and Champions League football, it's been a great start for the Dutchman.
But it wasn't always as plain sailing for the Dutchman. When he first arrived, he watched, presumably in horror, as United wilted to an end-of-season defeat to Crystal Palace.
United only reached the Europa League group stage because West Ham United lost on the final day of the season against Brighton & Hove Albion.
Ten Hag would have been forgiven for believing that Champions League qualification would have been a successful season for United.
However, according to Marcus Rashford, Ten Hag had higher ambitions.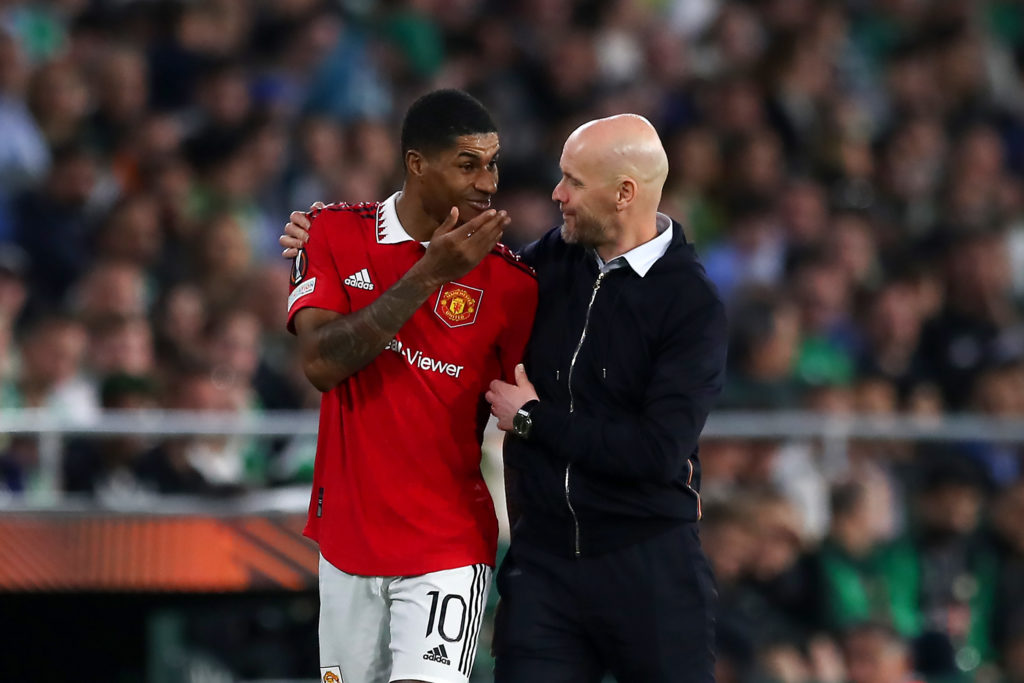 Trophies were the aim
"When he came in I didn't hear him speak about getting in the top four once," the 25-year-old forward said to The Overlap.
"He just wanted to win trophies — it doesn't matter where we're playing. Europa, Premier League, any of the cups. He wanted to try and win everything."
These targets will have had an effect on the United players whose morale would have no doubt been on the floor following yet another disappointing season in a decade where there have been many terrible seasons in a catalogue of poor seasons.
MORE UNITED STORIES
What are the aims for this season?
The question will turn to what are the aims for United this season, a United that have qualified for the UEFA Champions League and a side that have completed or are about to complete three signings in three essential positions.
The aim for United has to be to challenge for the Premier League title. A challenge would be pushing the eventual winner all the way, not being 15 points behind the leaders in March.
Whether this happens or not remains to be seen, but it can only be a positive that Ten Hag understands the aims of a club the size of United.
Related Topics