Marcus Rashford has admitted he voted for Casemiro or Bruno Fernandes to be named Manchester United's Players' Player of the Year for 2022/23 before picking up the award himself.
It's a sign of the times at Old Trafford that Marcus Rashford – Manchester United's first 30-goal player since Robin van Persie a decade ago – was not the automatic pick for each and every Red Devil supporter as award season loomed at Old Trafford.
Some may have opted for Bruno Fernandes; the glue that holds Erik ten Hag's team together. Or perhaps the masterful Casemiro, the wonderful Luke Shaw or the inspirational Lisandro Martinez.
Even Rashford found himself torn between a number of options; splitting his vote between Fernandes and Casemiro before picking up both the Players' Player of the Year trophy and the fans' Player of the Year gong at Monday night's end-of-season awards show.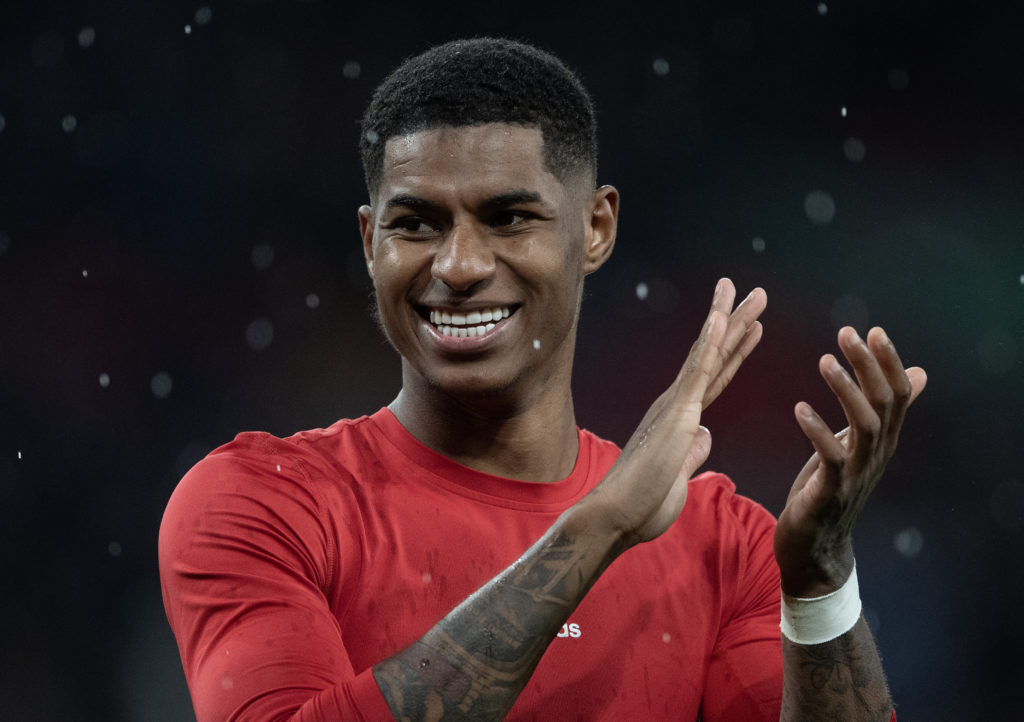 Marcus Rashford cleans up at Man United awards show
"I think I nominated two people. I don't know if I'm allowed to do that!" the England international tells MUTV. "I nominated Case and Bruno.
"I feel like Case has done an amazing job since coming in. He's made us a lot more solid. He's one of the main reasons why David (de Gea) won the Golden Glove.
"We're just a lot more solid in midfield. And that frees people like Bruno and (Christian) Eriksen, who I thought had a tremendous season as well, to play their football."
Rashford becomes the first academy graduate since Ryan Giggs in 1998 to pick up Man United's Player of the Year award. A staggering individual season could still be transformed from a B-plus to an A; Saturday's FA Cup Manchester derby final creeping over the horizon.
MORE UNITED STORIES
"Its obviously a special moment," Rashford smiles.
"It feels great to be recognised. For me, its impossible to play my best football without my team-mates and the staff pushing each other every day.
"It's really a collective group effort."