Sofyan Amrabat is a Manchester United player after clinching his move to the club on transfer deadline day.
Morocco international Sofyan Amrabat sealed his move to Manchester United on deadline day and is expected to play a big role over the course of the season.
Amrabat will give United greater balance in midfield, which has been much needed after an inconsistent start to the season.
But one expert has advised United fans not to set expectations too high for the incoming midfielder.
READ: Confirmed Manchester United transfers in, out, loans, releases, youth for 2023/24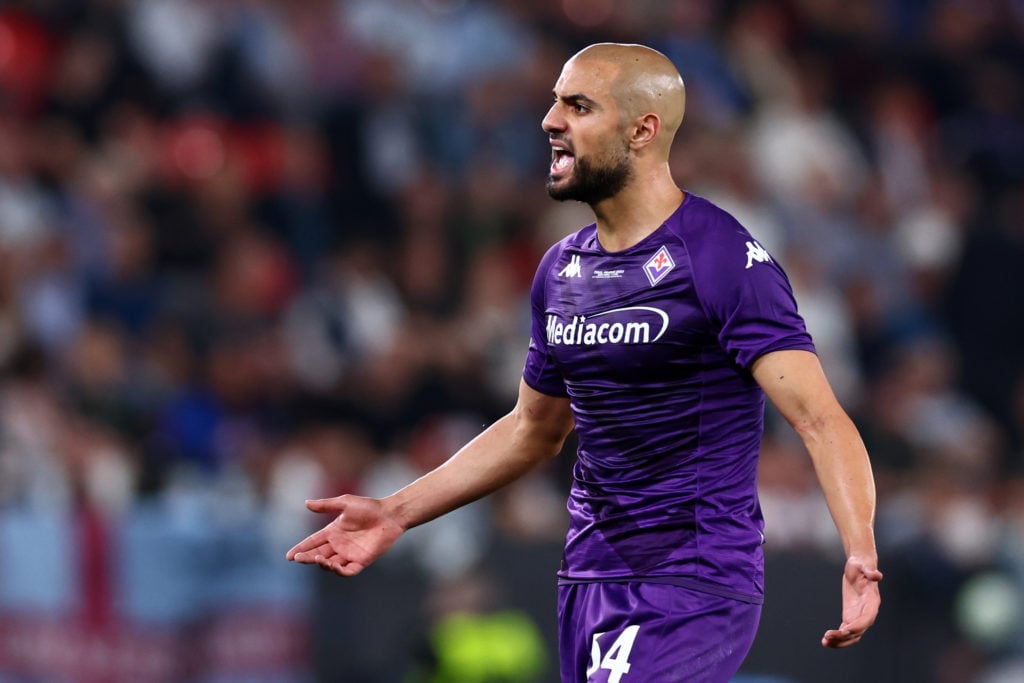 Amrabat 'not Roy Keane'
ESPN expert Gabriele Marcotti has warned that anybody judging Amrabat off his incredible World Cup displays alone, should not do so.
Marcotti told ESPN FC: "Amrabat, great player, I'd suspect I watch more Serie A than most of you. He doesn't play at the level he played at at the World Cup nine months of the year.
"That's not his level. That's the level he can reach, for short bursts and he's exceptional and he was obviously exceptional there.
MORE UNITED STORIES
"He's not the second coming of Roy Keane."
Manchester United fans should know by now, not to judge a player off an international tournament alone. Remember Karel Poborsky? Or Kleberson?
But the hope with Amrabat is that there is more. Erik ten Hag knows him very well, having picked him 50 times earlier in his career with Utrecht.
Amrabat is the exact profile, stylistically, of the player United need. For this reason alone, he is worth the gamble.
And when it comes to Roy Keane? Well, there will only ever be one Roy Keane.
Why Fiorentina let Amrabat go
Marcotti was asked during the segment why Fiorentina allowed such a talented player to leave the club on loan.
He explained: "It's money, I think obviously Amrabat made it clear he was a big contributor, he wanted to move on, the team had to be somewhat realistic, where they are right now.
"We saw with Vlahovic before, they are going to let a player go if the player has an opportunity like that, has an offer like that.
"He's 27 years old, they figured it was the time to cash in. He made it very clear he was willing to hold out.
"In their minds, they had moved on from Amrabat before (the deadline). He wasn't going to sign a new deal."
Related Topics