Manchester United just seem incapable of getting anything right at present, even down to the very basics.
According to The Mail, Manchester United encountered an unfortunate problem selling Rasmus Hojlund shirts.
This is because Hojlund wears his name on his shirt with the Scandinavian letter ø, displaying as Højlund.
And ridiculously, this is not something Manchester United were prepared for.
READ MORE: Manchester United transfer history 2013 to present day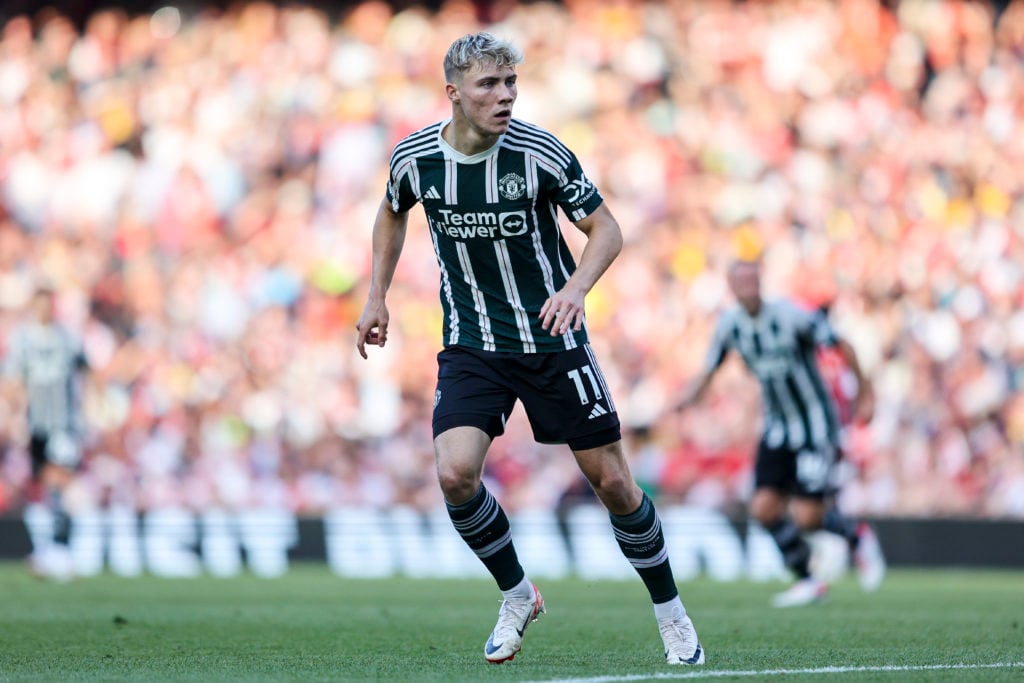 Rasmus Hojlund shirts
Incredibly, Manchester United did not have the foresight to order ø lettering, it is claimed.
The Mail report: "Frustrated supporters branded the club 'incompetent' after being told that the Old Trafford Megastore was waiting on the arrival of the required letter to spell out the star signing's surname."
This is reported to have caused delays through August, and while United won't have lost money in shirt sales to pre-orders, purchases will have been delayed, and some fans hoping to buy 'on the day', may simply have decided not to.
MORE UNITED STORIES
Indicative of a club in disarray
Manchester United signed Rasmus Hojlund at the start of August, after a long pursuit. The Times reported in May that the striker was a top target.
Danish outlet Tipsbladet first claimed Hojlund was on United's radar way back in February.
Yet somehow, the club managed to miss the basics, and get some ø lettering ordered. For a club which is so commercially minded, it is a bizarre oversight.
Right now of course, Manchester United are a club in disarray. On the pitch performances this season have not been great, and the real farce is off the pitch, where the Red Devils lurch from one disaster to another.
The Hojlund mix-up is small fry compared to some of the PR disasters United have endured of late. But it certainly is embarrassing.
Related Topics