Manchester United youngster Hannibal came off the bench to help Tunisia to a big international win away at Egypt.
Tunisia secured a confidence-boosting friendly win away North African rivals Egypt last night.
Hannibal Mejbri came on in the 82nd minute with Tunisia 2-1 up, and was on the pitch in injury-time as they wrapped it up with a 95th minute goal to seal a 3-1 victory.
It sparked wild celebrations from the Tunisia players, with Hannibal front and centre.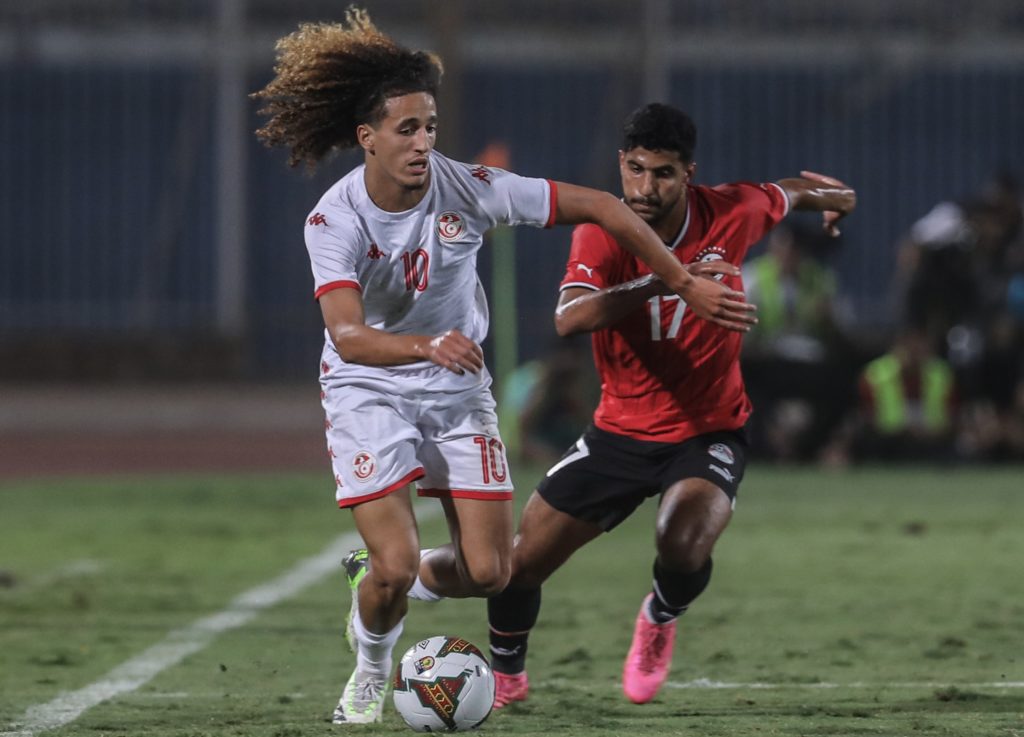 Hannibal mocks Mo Salah
Liverpool forward Mo Salah played the entire game for Egypt, but was largely kept quiet by the Tunisia defence.
Winning in Salah's backyard gave Hannibal's Tunisia reason to celebrate, and they did just that, by reproducing his celebration.
Manchester United youngster Hannibal was part of the celebrating group who mimicked Salah's goal celebration, with a big grin on his face.
MORE UNITED STORIES
Hannibal does seem to have a knack for winding up opposition fans and players, and he leaned right into it here.
United fans do like his spiky personality and aggressive way he plays, and it might not be too long before he gets a chance to bring that to the first team, after he made the bench for the recent fixture with Arsenal.
Hannibal Mejbri international caps
Hannibal Mejbri has now earned 26 international caps for his country, which is great going for a player who is only 20. He started their previous game, a 3-0 win over Botswana.
The problem has been at club level, he has only three competitive first team appearances for Manchester United, the last one in May 2022.
The good news is that he was kept around, rather than sent on loan, and looked bright in pre-season. There could be an opportunity coming up for him in the Carabao Cup later this month.
Related Topics