Rasmus Hojlund has finally and officially arrived at Old Trafford, now one Manchester United star has sent him a message.
Old Trafford on Saturday was quite symbolic of what United fans can expect for the next decade.
Two stars, each representing countries a world away from eachother and portraying opposite images, both stole the show.
Alejandro Garnacho was far and away the most dangerous player on the pitch against Lens.
While pre-game Hojlund emerged from the tunnel to confidently receive his ovation from a passionate crowd of reds.
These two phenomenal talents will be two who many hope will be a large part of everything good about Manchester United for years to come.
Better still it seems the two are already forming a partnership…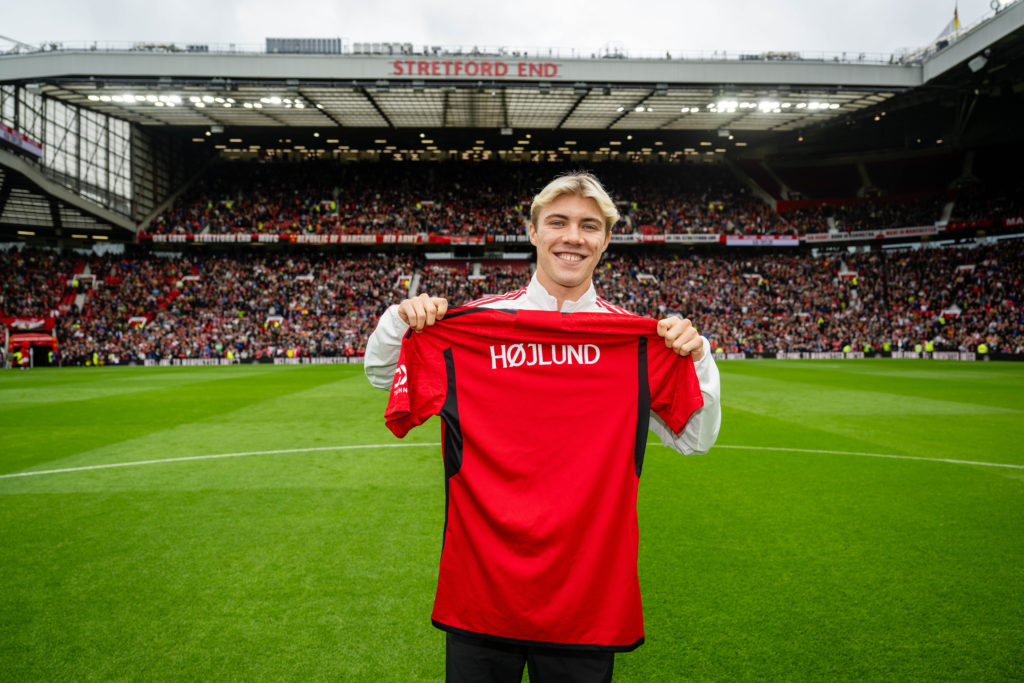 Garnacho sends Hojlund a message
Following the game in which Garnacho provided an assist as United won 3-1, he took to Instagram to welcome his new teammate.
MORE UNITED STORIES
Garnacho reposted Hojlund's welcome photos from the Official United Instagram.
Putting these on his story he wrote the caption, "Welcome to the family" followed by a heart emoji and a handshake emoji.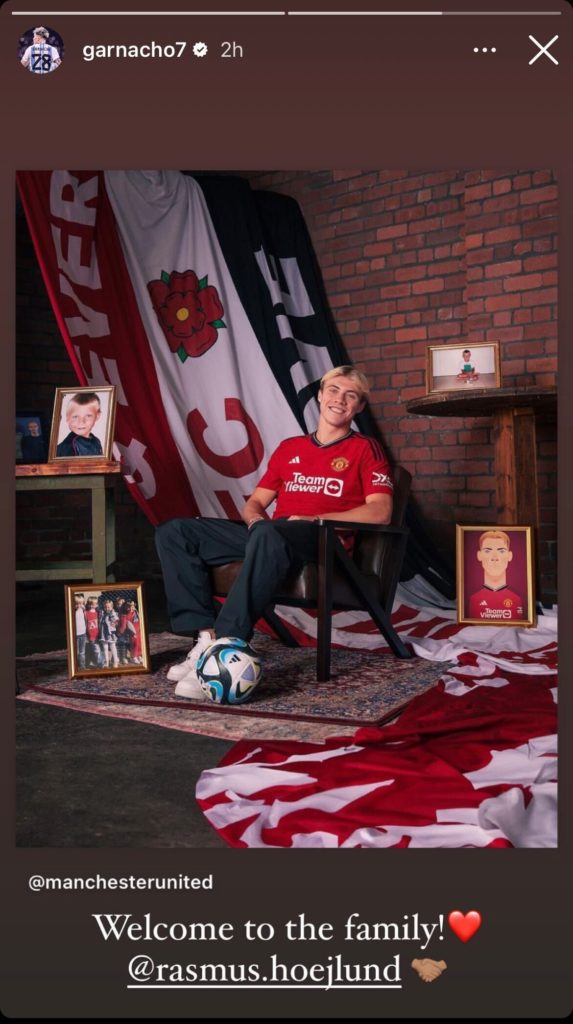 He then tagged his new potentially long-term teammate, which will be something that fans will love to see.
This duo could dominate
One thing that is for certain, Erik ten Hag is building a future super team which is also very good now.
With Hojlund at just 20, and Garnacho 19, United are sorted in these positions for the next decade at least.
This is a massive strength for United with these positions which two years ago were weak and lacking depth, now among the strongest.
We hope this is a partnership that continues to flourish and can thrive in years to come.
Related Topics