Manchester United have yet to commit to goalkeeper David de Gea and look likely to move in a different direction.
David de Gea has been left in limbo Manchester United allowing his contract to expire.
Despite this, no announcement has been made. The MEN report United still plan face to face talks with De Gea.
The club are meanwhile pushing on to sign a new number one, with The Mirror reporting a deal for Andre Onana is close and now just down to the finer details.
READ: Confirmed Manchester United transfers in, out, loans, releases, youth for 2023/24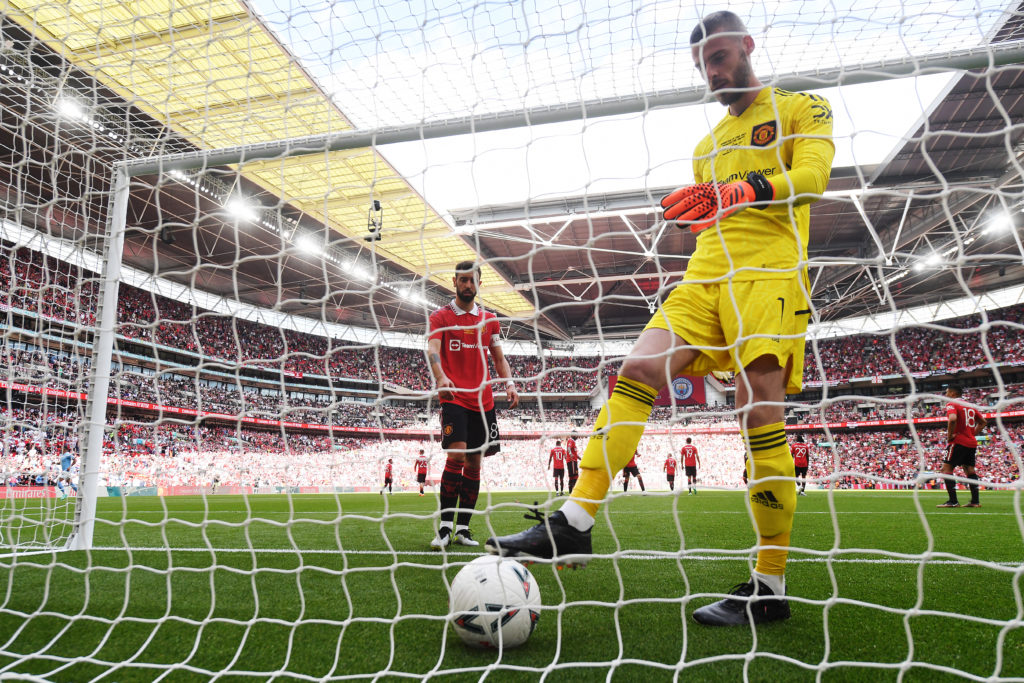 David de Gea handling criticised
Manchester United's management of the David de Gea situation has been criticised amid a warning that details could emerge which backfire on the club.
Former Premier League goalkeeper Shaka Hislop told ESPNFC: "I think it was handled so poorly, for a player who has been at Manchester United as long as David de Gea.
"The full story will come out in respect to what happened but it has left a bad taste in a lot of people's mouths around this.
MORE UNITED STORIES
"I cannot imagine United going back to David de Gea, I cannot imagine David de Gea accepting it. I cannot believe we are having this conversation about Manchester United who have for years have done business best in football."
Sadly this kind of situation is not totally surprising where Manchester United are concerned in the post-Fergie era.
Ander Herrera left the club under a cloud amid his situation being poorly handled, while way back under Louis van Gaal and David Moyes, many of of United's greats were ushered out the door with little to no fanfare.
The time is right for David de Gea to move on, but this decision should have been made and communicated to him months ago.
AS reported how United withdrew a previous contract offer to the goalkeeper, and even if this is the right footballing decision, the way the club has handled it, over such a long-serving player, has been really poor.
Related Topics