Manchester United's top four rivals Tottenham Hotspur are set to sack manager Antonio Conte.
The Telegraph report: "Tottenham Hotspur are expected to agree Antonio Conte's departure from the club this week."
Conte's situation at Tottenham is described as 'irretrievable' after he hit out at the players and ownership after they collapsed from a 3-1 lead to draw 3-3 with Southampton.
A win would have taken Tottenham ahead of Manchester United in third in the Premier League table. As it stands, United are one point ahead with two games in hand.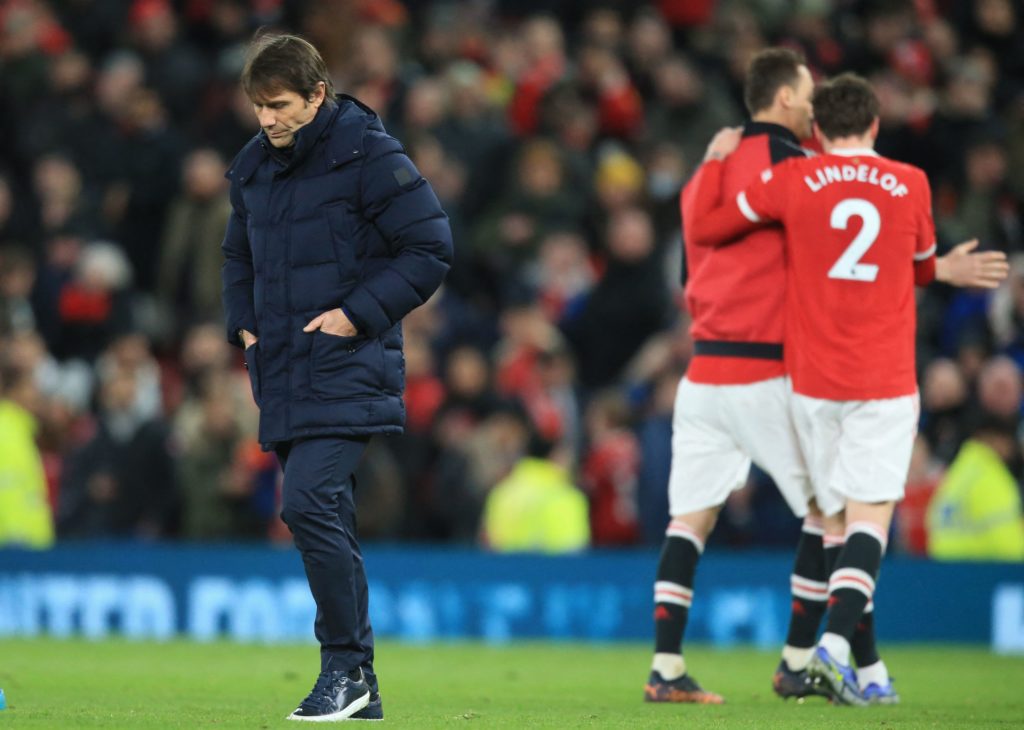 Conte implosion justifies Manchester United decision
Manchester United were heavily linked with appointing Antonio Conte in October 2021 when Ole Gunnar Solskjaer was under pressure.
The Guardian reported he wanted the Manchester United job and was keen to hold talks with the club.
United were reluctant to move for Conte, preferring a manager who was a longer term candidate, unwilling to take the quick-fix approach.
Gary Neville told Sky Sports at the time: "Antonio Conte's available but I would not bring him in. I do not think he is a fit."
Tottenham made the move for Conte, and he appears to have imploded after a pretty unsuccessful 18 months where his only achievement was qualifying for the top four last season.
This season is another trophyless season for Spurs, while Manchester United's patience to wait for Erik ten Hag has paid off with silverware already.
Ten Hag has already won the Carabao Cup and United are into the FA Cup semi-final and Europa League quarter-finals.
Tottenham meanwhile turned down Erik ten Hag in the summer of 2021, with The Star reporting the Spurs hierarchy were not convinced about his command of English.
The Dutchman is doing a fantastic job so far, on and off the pitch where he is a clear communicator, and winner, who appears to be building something special.
Antonio Conte lost his two matches against Manchester United, defeated 3-2 at Old Trafford last season and 2-0 earlier this season.
Manchester United have an away fixture to play against Tottenham in late April. It is possible Ryan Mason will be in caretaker charge.
Related Topics
Have something to tell us about this article?
Let us know