Lisandro Martinez has not had the best start at all to the 23/24 season whatsoever.
There has been a lot of scrutiny put on players early on this season, but there are a few culprits in particular who seem to be getting the most stick.
Mason Mount appears to be the one who is under the most fire, he was always going to be touch and go considering his pricey move and his award of the number seven jersey.
Casemiro is another. He's looked a little off the pace in both games. But one player that hasn't necessarily been given a lot of criticism is Martinez – but he's been very poor.
READ: Man Utd Fixture List 23/24: Next Game, Key Dates and More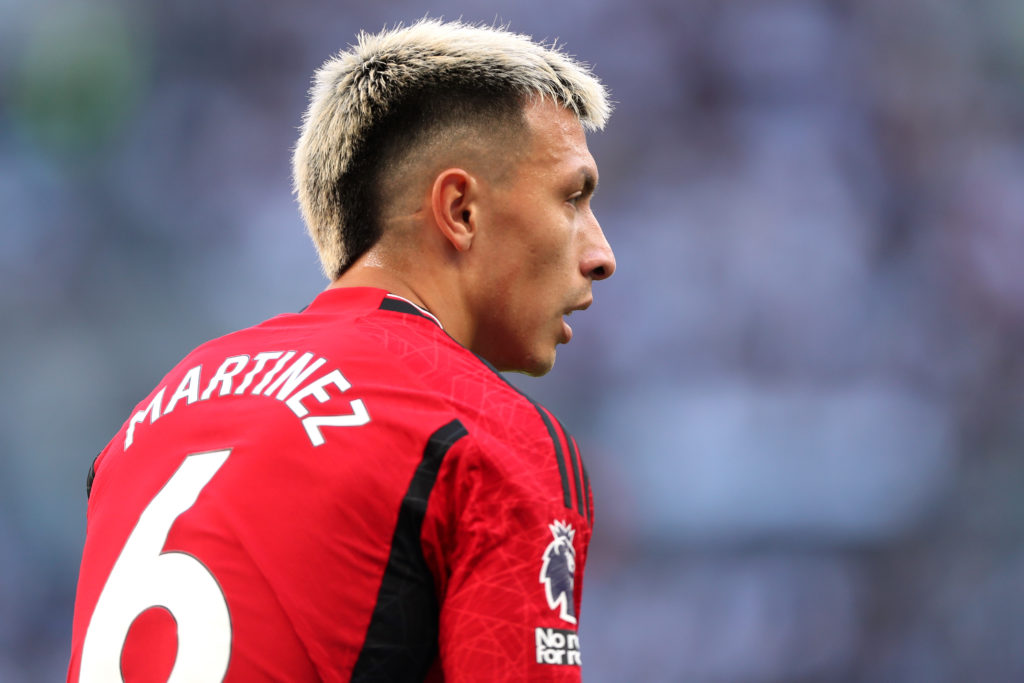 Martinez not his usual self…
Don't get us wrong – we love Martinez and he's usually one of our most consistent performers, but he hasn't looked his usual self in either of the two opening fixtures.
He got an early yellow card for what was a needless challenge against Wolves. This meant he was backing out of challenges for the remainder of the half, which led to him being substituted by Erik ten Hag at halftime.
Then against Tottenham, he looked erratic. There was a reckless challenge in the box that could have led to a penalty, a few chaotic clearances and a swing and a miss which ended up in his own goal.
MORE UNITED STORIES
This is a world away from the composed centre half we know.
Lisandro Martinez stats so far this season
Now stats don't mean everything, but here's a collection of Martinez's stats so far this campaign which looks like something from a parallel universe.
Aerial Duels Won: 0.5 (25%)
Total Duels Won: 3.5 (41%)
Ground Duels Won: 3 (46%)
Interceptions Made: 0
Yellow Cards: 1
Stats obtained from SofaScore.
Nothing like the Butcher we know and love. Let's pray he sorts out his form very soon.
Related Topics