Manchester United midfielder Christian Eriksen delivered an incisive pass to help give the Red Devils the lead at The Emirates.
The agonising defeat at Arsenal was not without it's moments for Manchester United.
Marcus Rashford scored an impressive opener, supplied by Denmark international midfielder Christian Eriksen.
It was a superb pass from Eriksen, with his through ball cutting in between two Arsenal defenders, measured to perfection.
READ: Confirmed Manchester United transfers in, out, loans, releases, youth for 2023/24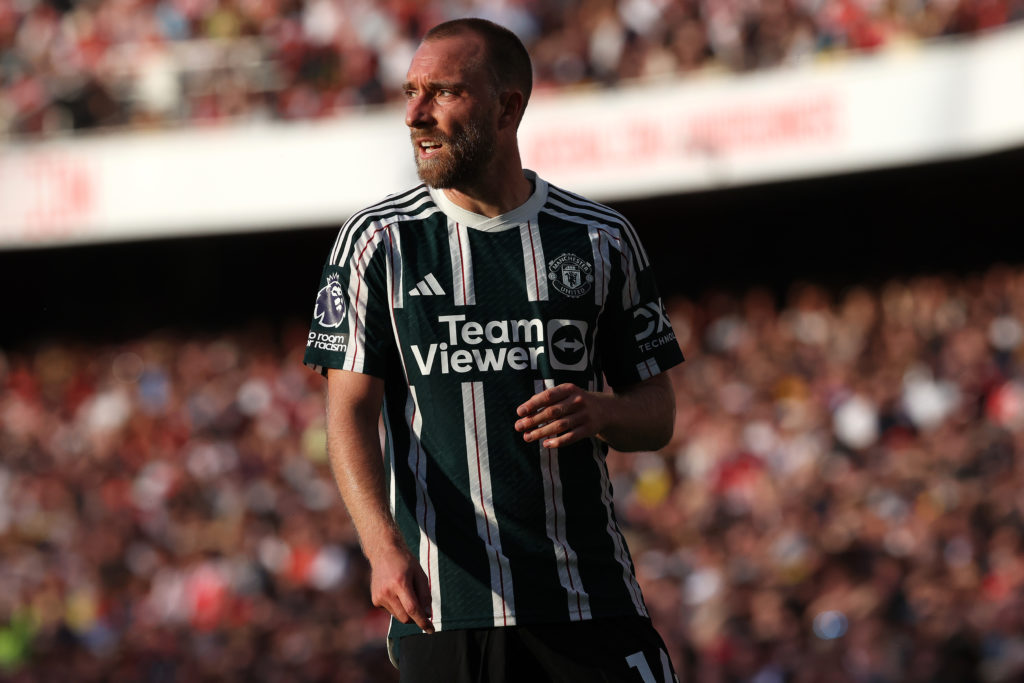 Christian Eriksen overtakes Thierry Henry
This was Christian Eriksen's 75th ever assist in the Premier League.
Most of these came during his time at Tottenham, where he spent six seasons, before stints with Brentford and since last summer, Manchester United.
The now retired Thierry Henry and Eriksen had been level prior to the weekend on 74. Now the Dane has move one clear.
All time Premier League assists
Christian Eriksen now ranks 12th in the all time Premier League assist charts, per the official website.
He has a long way to go to catch the Manchester United legend sitting at number one.
Ryan Giggs: 162
Cesc Fabregas: 111
Wayne Rooney: 103
Kevin de Bruyne: 102
Frank Lampard: 102
Dennis Bergkamp: 94
David Silva: 93
Steven Gerrard: 92
James Milner: 87
David Beckham: 80
Teddy Sheringham: 76
Christan Eriksen: 75
Related Topics