Manchester United veteran Tom Heaton has praised club captain Bruno Fernandes for the impact he has made at the club.
New club captain Bruno Fernandes was not asked to perform double-duty at the weekend, getting a rest for the second friendly game against Athletic Bilbao after starring against Lens a day earlier.
Instead it was back-up goalkeeper Tom Heaton who wore the armband, and he admitted he was surprised to get the not.
Heaton told club media:  "A bit of a surprise I think. You know, I'm a temporary custodian for the day, but it's still a proud day. It's always an honour to captain Manchester United and I certainly enjoyed that."
READ: Confirmed Manchester United transfers in, out, loans, releases, youth for 2023/24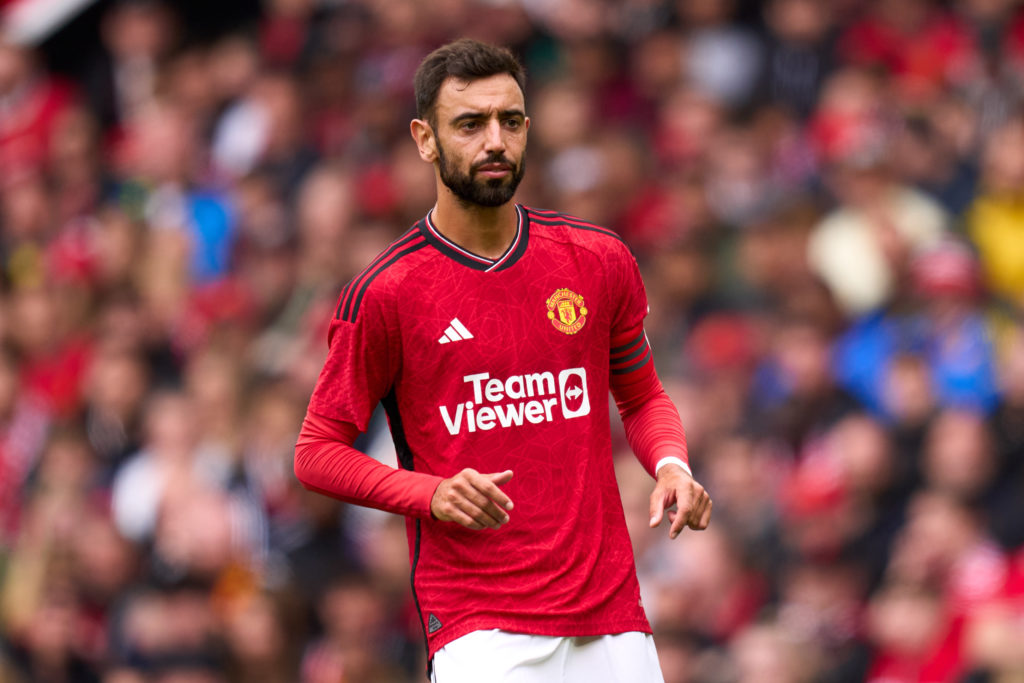 Bruno Fernandes sets the standard
Tom Heaton went on to discuss that he feels better than ever, and praised midfielder Bruno Fernandes for setting the standard at the club, which inspires others.
He explained: "Despite getting older, for me you still have to go through day in day out, do everything properly, and if you can't do that, then you might want to ask yourself the question, I think. At the minute, I feel fantastic.
"Yes, don't get me wrong, you have to do everything properly, but so does every single person on that pitch. 17, 18… the demands these days. I think it was 63 games last year. I think Bruno played 62 of them. You have to have the elite level recovery, elite level attitude to everything. I certainly aim to do that."
MORE UNITED STORIES
Teammate Raphael Varane revealed today he has been in talks over the number of games players are being demanded to play, and the new rules which will make matches last longer.
Add in the international games to Bruno Fernandes' 62 for United, and he was at around 75 matches in a single season, not including pre-season friendlies.
Fernandes gets on with it, and doesn't like to miss a minute, and maintains his high standards. This is why the United squad have such a high opinion of him, and why he is an ideal choice to be the new club captain.
Heaton expects back-up role
Manchester United extended Tom Heaton's contract in the summer to trigger a one-year option.
He is the back-up to new signing Andre Onana, with Dean Henderson expected to leave and some uncertainty over young prospect Matej Kovar's future.
Heaton has played well in pre-season, showing enough to display that if he is needed, United fans will be confident rather than nervous.
Related Topics