Manchester United defender Luke Shaw says he is excited for the club to make new signings this summer.
Luke Shaw is happy with Manchester United's direction and believes the Red Devils need to hit the ground running next season.
The England ace is determined the club challenge for the Premier League title next season and knows a strong start is needed.
Shaw says important new signings will be crucial, and is keen for the new deals to be done in time for pre-season.
READ MORE: Manchester United transfer history 2013 to present day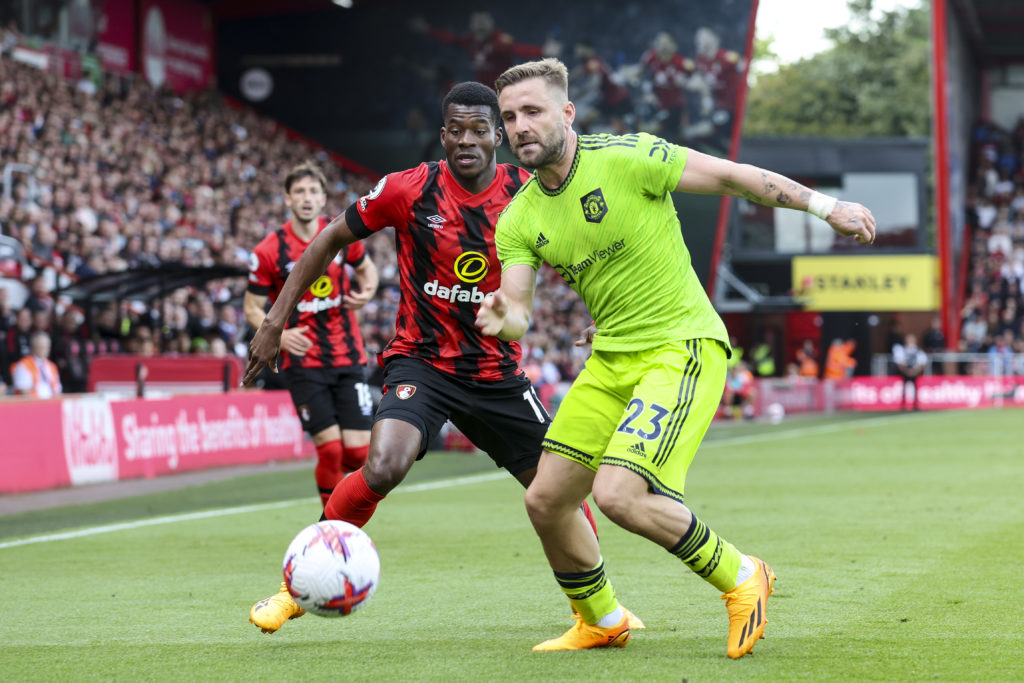 Luke Shaw wants deals done early
Luke Shaw expressed his view that Manchester United need to be active early in the transfer window.
He praised the work Erik ten Hag has done with the squad and is keen for the club to build on it and back the manager.
Shaw told Football Daily: "He wants to bring a lot of intensity. Everything he wants us to do is high-intensity. He wants us to be aggressive on the front foot, pressing as high as possible.
"It's clear to see we are going in the right direction. We have to be challenging for the title, with this team, definitely with the direction the manager is going under, we are going to make new signings, big signings this summer.
"Hopefully we can get them done as quickly as possible so they are in for pre-season. Our aim at the beginning of next season has to be winning the Premier League."
Shaw's ambition is impressive. Whatever happens in the FA Cup final, he is making clear that United's goals go beyond this, already with an eye on next season.
A poor start meant United were never in the running for the title this season, and nor were the club expected to be after a wretched campaign in 2021/22.
Erik ten Hag's first season has been so good that the players are setting new lofty targets which we could not have even discussed a year ago.
Let's see what happens in the summer, because as Shaw points out, the club need to deliver on big transfers to reinforcements the squad.
The Guardian reports Manchester United are set to push for a move to sign both Harry Kane and Mason Mount and want them to happen early. It's like the club has read Shaw's mind – or maybe he knows something…
Related Topics
Have something to tell us about this article?
Let us know