Manchester United are fortunate to have Raphael Varane in central defence. However, the defender is wanted in Saudi Arabia.
The rapid investment in the Saudi Pro League has led to an influx of players following Cristiano Ronaldo to the country.
Not all of these are ageing players past their best. Ruben Neves, Aleksandar Mitrovic and Allan Saint-Maximin have all quit the Premier League to head to Saudi Arabia this summer.
French outlet Sport Zone reported last week that Karim Benzema had reached out to Varane to try and tempt him to join Al-Ittihad. Varane has turned it down. For now.
READ: Confirmed Manchester United transfers in, out, loans, releases, youth for 2023/24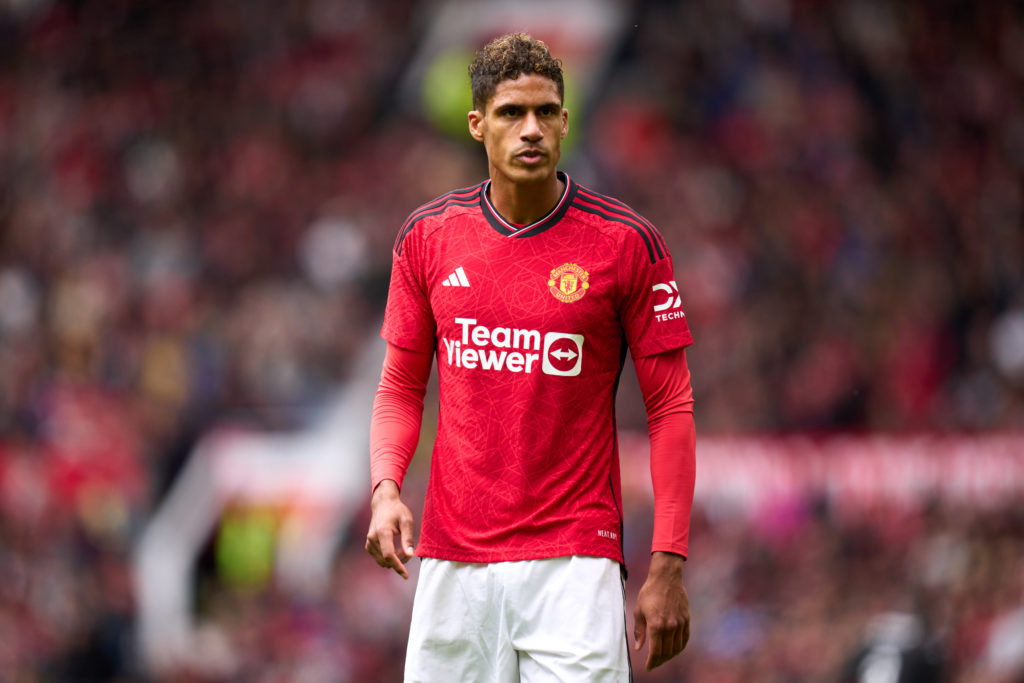 Raphael Varane wants to stay
French football journalist Julien Laurens insists there is good news regarding Raphael Varane, with speculation continuing over the past 24 hours.
He said last night on Twitter: "I didn't think I needed to do this but the rumours are going too strong now! So, no Raphael Varane hasn't been contacted by any Saudi Arabian club.
"He is very happy at United and wouldn't want to leave even if one contacted him."
MORE UNITED STORIES
Raphael Varane has voiced schedule concerns
Raphael Varane wanting to stay at Manchester United is what we want to hear. It is a relief. He is still a top class defender – and also happens to be the only United player to score a goal after two games.
But it is common knowledge Raphael Varane is not happy with the state of the game right now.
And when it comes to 2024, who knows, the Frenchman may not be so quick to resist a move to Saudi Arabia.
Varane is on record complaining about the sheer number of games footballers are asked to play. And he was not impressed with the extra minutes being added onto Premier League games.
In a recent statement on Twitter, he pleaded: "The schedule is overcrowded, and it's at a dangerous level for players physical and mental well-being.
"Despite our previous feedbacks, they have now recommended for next season: longer games, more intensity, and less emotions to be shown by players. We just want to be in good condition on the pitch to give 100% to our club and fans. Why are our opinions not being heard?"
Varane has already quit international football to try and allow his body to cope with the non-stop schedule.
In two seasons for United he has played 63 games. And that's not actually very many. Bruno Fernandes has played almost double, with 113 across the same period. Varane has been struggling to keep up.
This season is going to be another intense one for United, and with Varane a clear first choice, he could play the highest total of games in a season he has played yet.
Varane is a player who has achieved everything there is in football. At some stage over the next two years, he might be tempted by the Saudi Pro League, which has fewer games, and is less intense as it is a lower standard.
Manchester United need to plan
The alleged interest in Varane coupled with his dissatisfaction at the football schedule, should lead United to worry about his long-term future, and at least come up with a back-up plan.
Varane will have one year left on his contract next summer and will be 31. If he wants to move, United could land a decent fee from Saudi Arabia for him, although the club could extend his deal by a further year.
This is where United need to plan, as if he might leave. And if he stays, it is just a bonus.
United are already looking at the centre-back market this summer in case Harry Maguire leaves the club. But by next summer it may be a bigger priority.
If Varane is tempted away, United need to find a long-term partner for Lisandro Martinez, and that will be a major dilemma.
But the warning signings are there now, that this position may need to be addressed. The high-standard Varane is setting on the pitch, shows it will be a big hole to fill.
Related Topics