A significant day culturally for British football has taken place after the first footballer in more than 30 years came out as gay.
Blackpool striker Jake Daniels, 17, made the decision, with full support of the Championship club.
It was a message which Manchester United responded to on social media, by sending a message to support the teenager's landmark decision to come out.
Manchester United send message to Jake Daniels
The message from Manchester United was also followed by a show of support from other clubs, including Tottenham Hotspur, Everton, Wolves, Sheffield United, West Brom, and Chelsea, among others.
No active footballer in the UK has come out as gay in more than 30 years, with Justin Fashanu the previous player to do so.
Former Aston Villa midfielder Thomas Hitzlsperger previously came out, only after he retired.
Adelaide United player Josh Cavallo last year became the first openly gay footballer in the world. Daniels cited him as an inspiration along with Olympic diver Tom Daley.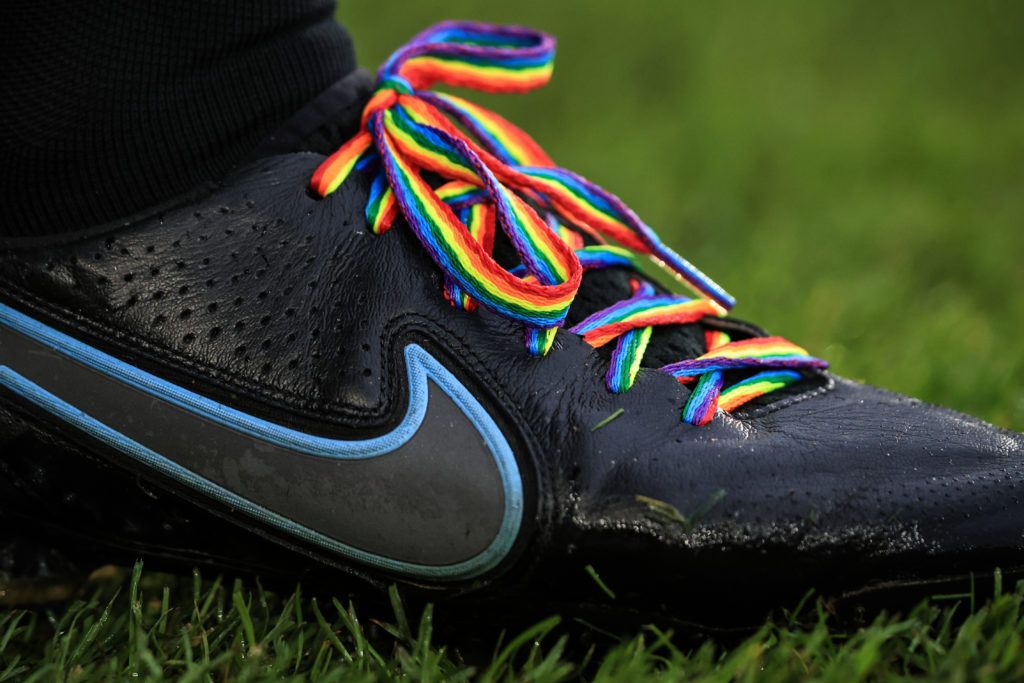 Jake Daniels' Blackpool are in the Championship, finishing in 16th place last season.
He was quoted by BBC Sport: "Since I've come out to my family, my club and my team-mates, that period of overthinking everything and the stress it created has gone. It was impacting my mental health. Now I am just confident and happy to be myself finally."
Daniels, a midfielder, made his debut for Blackpool on the final day of the Championship season, playing nine minutes off the bench against Peterborough.
Have something to tell us about this article?
Let us know