Manchester United received heavy backlash during half-time of their 1-0 win against Wolverhampton Wanderers last Monday.
The incident in question was for the Sky TV show A League Of Their Own and it took place on the Old Trafford pitch.
Jamie Redknapp and Micah Richards came out in their Liverpool and Manchester City shirts. The former players, who are also pundits on Sky Sports, both took penalties.
The pair were willing to be very provoking towards the Old Trafford crowd and this led to some sections of the United fanbase to boo the pair and sing some chants about the pair.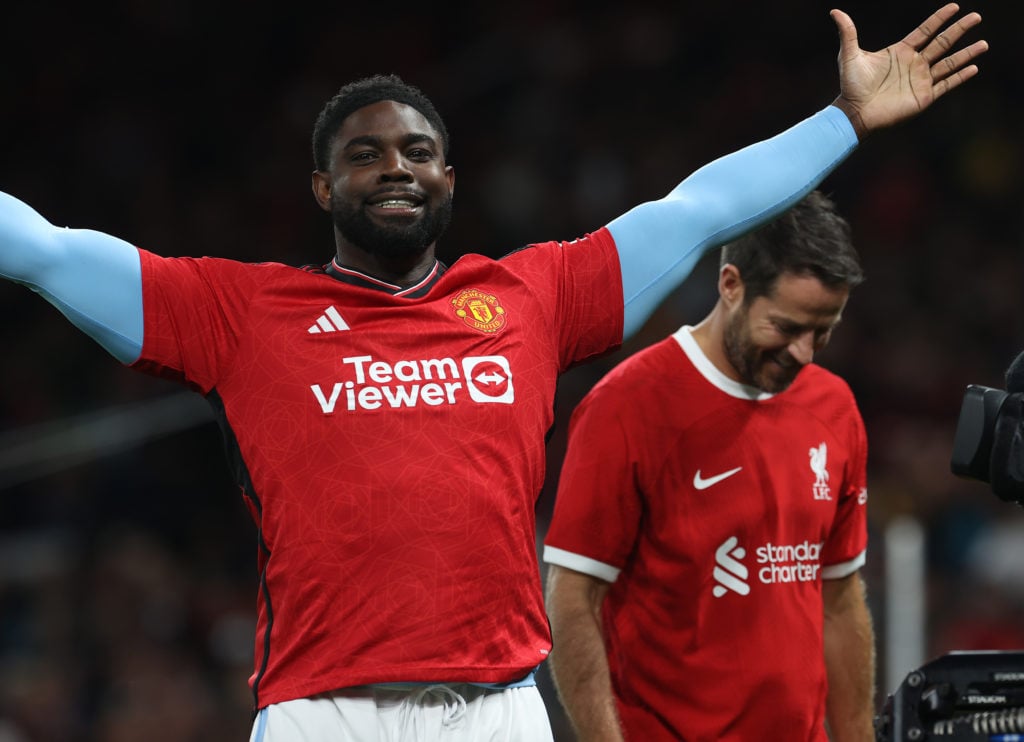 United's response to the criticism
After receiving some harsh criticism for the decision to greenlight the pair taking a penalty at Old Trafford, United have responded to the backlash they received.
According to Mike Keegan's weekly sports agenda on the Daily Mail, sources close to United have said there will be no apology about their decision to allow the pair to take a penalty.
Redknapp won the penalty shootout and the forfeit for the loser was to wear a United shirt.
According to the report, the duo took it well and were later seen taking selfies with United fans.
MORE UNITED STORIES
They also spent a significant amount of time with supporters in the disabled section.
United reportedly allowed the half-time show because of Sky's status as a valued stakeholder.
Missing the mark
Seeing two former rival players taking a penalty at Old Trafford and shushing the home crowd was bound to get the home fans' backs up.
And nobody wants to see Liverpool or Manchester City shirts at the stadium, much less two former players strutting around and winding fans up. This is not a charade which home fans want to see a repeat of any time soon.
Related Topics