Manchester United's 7-0 defeat to Liverpool was a historically bad result from a performance so terrible that nobody could really believe it.
And with this truly awful result hitting out of nowhere, it has unleashed a non-stop torrent of criticism heading the players way.
Now it is the time for supporters to back the players, and leave the criticism to the agenda-driven pundits.
It's one thing to deconstruct a bad result and look at reasons for the poor performance. But many in the media are simply using the poor result to be either downright abusive towards the players, and double down on bad takes.
Take Sky Sports' Paul Merson, who is still sticking to the line that Bruno Fernandes asked to be substituted, a notion denied by club sources across multiple outlets.
He now claims United 'have been getting away with' poor performances for weeks, and called Fernandes' performance 'scary'.
One of the most ridiculous articles came from The Athletic, which ran a minute by minute breakdown of Fernandes display, joining in the pile-on towards the Portugal star.
Then you have the other end of the spectrum, with Richard Keys calling Wout Weghorst the worst ever footballer to play for Manchester United [via Mail], and Piers Morgan calling for Erik ten Hag to resign.
It's a race to the bottom, with pundits and writers unleashing the anti-United takes they had been waiting for an excuse to rattle off, and taking sheer glee in a poor result.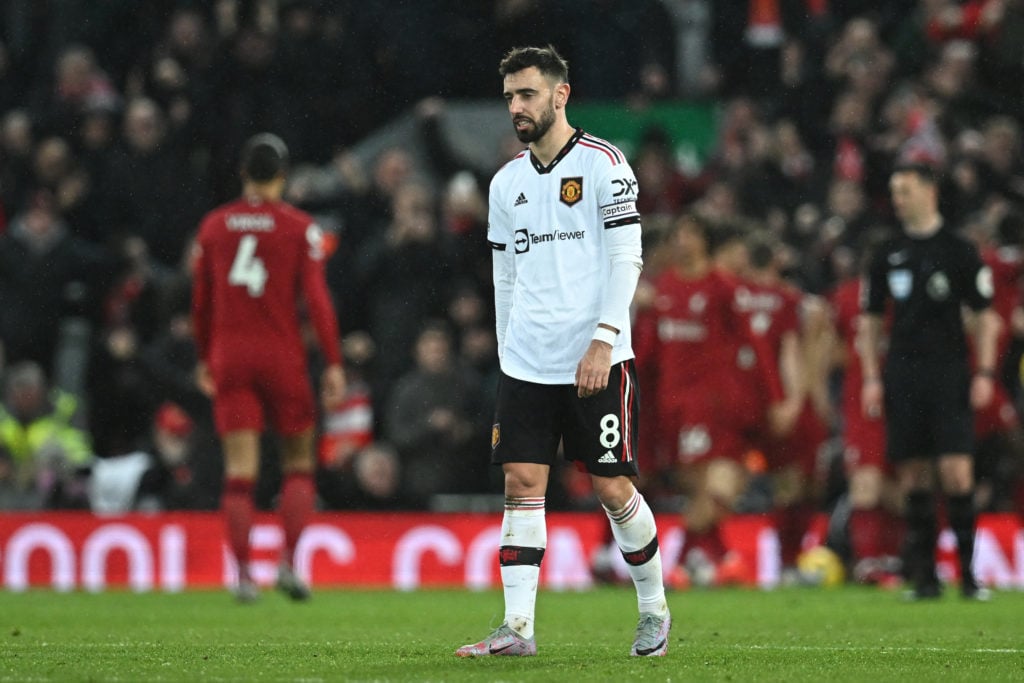 Manchester United fans have a role to play now
Manchester United fans had more right than anybody to be angry about the weekend's meltdown. This wasn't what we expected from the players.
But while the media pile-on continues two days after the game, United fans will be taking a more understanding tone towards players who have negotiated a non-stop fixture list, and already won a trophy this season.
This squad has bounced back from bad results before. And while the severity of this defeat may not be simple to recover from, having two home matches up next helps.
United supporters will back the players at Old Trafford on Thursday night at Old Trafford, and demonstrate that one bad result will not turn a season sour.
It's time to move forward, and ignore the media circus of who can shout the loudest to slate the players and manager who have brought us so much joy over the past few months.
Related Topics
Have something to tell us about this article?
Let us know