Jadon Sancho was excluded from the match-day squad as expected, but what he was spotted doing has surprised many.
Following his public outburst with a social media post aimed at Erik ten Hag, Jadon Sancho's Old Trafford career is believed to be on the ropes.
The club announced earlier in the week that he won't be training with the first-team, let alone involved in squads until the issue is resolved.
The issue was believed to be his training performance with it being suggested he is often late to training.
Now with his first match day out of the squad passed already, he was seen using his time well.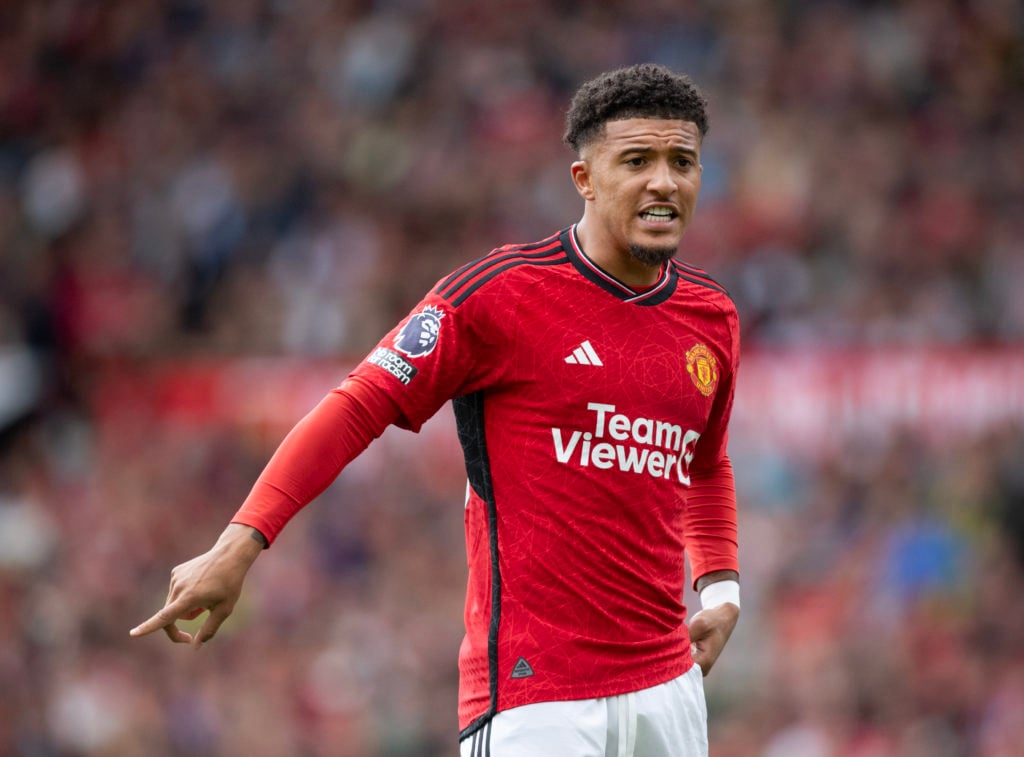 Sancho spotted watching the under 18's play
A couple of hours before Ten Hag's first teams suffered defeat against Brighton at Old Trafford, Jadon Sancho watched a win.
Fans of the winger will be encouraged to see that he was at least present at Carrington.
The winger was visible pitch side as the United under-18s side took on Nottingham Forest.
MORE UNITED STORIES
He chose a good game to watch too, as United scored a last minute winner to beat Forest.
Victor Musa converting from the penalty sealed the points after Jack Kingdon scored to equalise Forest's first half opener.
Paying his dues by watching the youth
From the outside it looks as though Sancho could be paying his dues by watching the under 18's.
It shows he is still interested in the club and the fact it is at Carrington could also suggest he has been training.
Sancho has been training with the kids over the past week though, which could suggest this is just him doing what he has to do.
Either way, it is good to see him taking an interest in the youth opposed to sulking at home.
There is after all still an opportunity for him to mend the bridges with Ten Hag.
Related Topics