Manchester United have formally confirmed Phil Jones will leave Old Trafford at the end of the season when his contract expires.
Phil Jones has been pictured saying his goodbyes to Manchester United, with the club releasing a farewell video confirming the news.
Jones and his family were invited to Carrington, with the defender presented with a framed shirt by technical director Darren Fletcher, who praised his 'wonderful career' and 'great player' who went 'above and beyond for Manchester United'.
United signed Jones in 2011 from Blackburn Rovers, when he was touted as one of England's best prospects.
He went on to win the Premier League in 2013 under Sir Alex Ferguson, and was even part of the England World Cup squad in 2018.
However, his career has been badly hit by injuries. Jones has not played a single minute in 2022/23.
The Athletic reported that he had suffered a relapse of his long-term knee injury on the first day of pre-season.
READ MORE: Manchester United transfer history 2013 to present day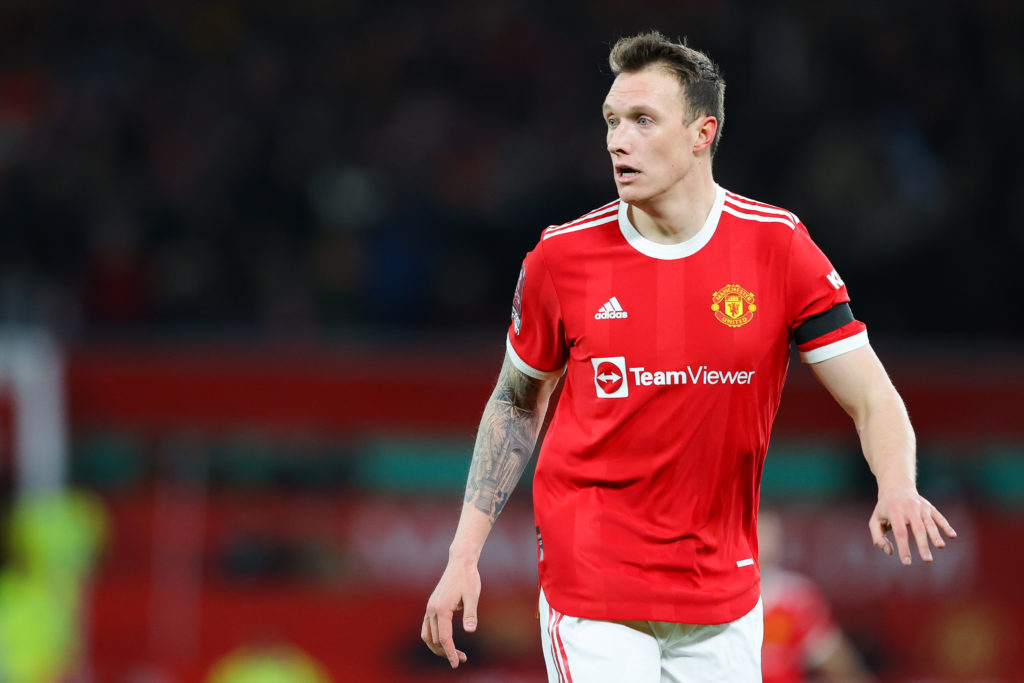 MORE UNITED STORIES
Phil Jones on departure
Speaking to club media, Phil Jones admitted it was an emotional day to say his farewell to the club.
He said: "It's sad because I've made some great friends here. Take football aside, there's some brilliant people who work at this football club."
He added that winning the Premier League title is an achievement he will 'never forget'.
"Every time I stepped over that line onto the pitch I wasn't just fighting for myself and teammates, I was fighting for the fans.
"The last two years have been really tough."
It is unclear what the future holds for Jones, but he has not given up on his playing career.
He told Sky Sports in February: "I'm good. It's been a long road. There's no hiding away from that.
"I'm a strong character. I'm doing everything I can to get out on the pitch. I love playing football it's something I love doing, so that's the aim."
Related Topics