The success of Manchester United through the years has been built around faith in young players, and this looks set to continue.
The arrival of young striker Rasmus Hojlund at the club is set to herald a new era at Old Trafford, with the Dane signed as a player for the future, and not just the present.
Hojlund, 20, is the striker Manchester United hope will be the club's next great goalscorer, for the best part of the next decade, not just a quick fix solution.
Manchester United have an exciting cast of talent to surround Hojlund with. One, in particular, causes real reason for excitement.
READ: Confirmed Manchester United transfers in, out, loans, releases, youth for 2023/24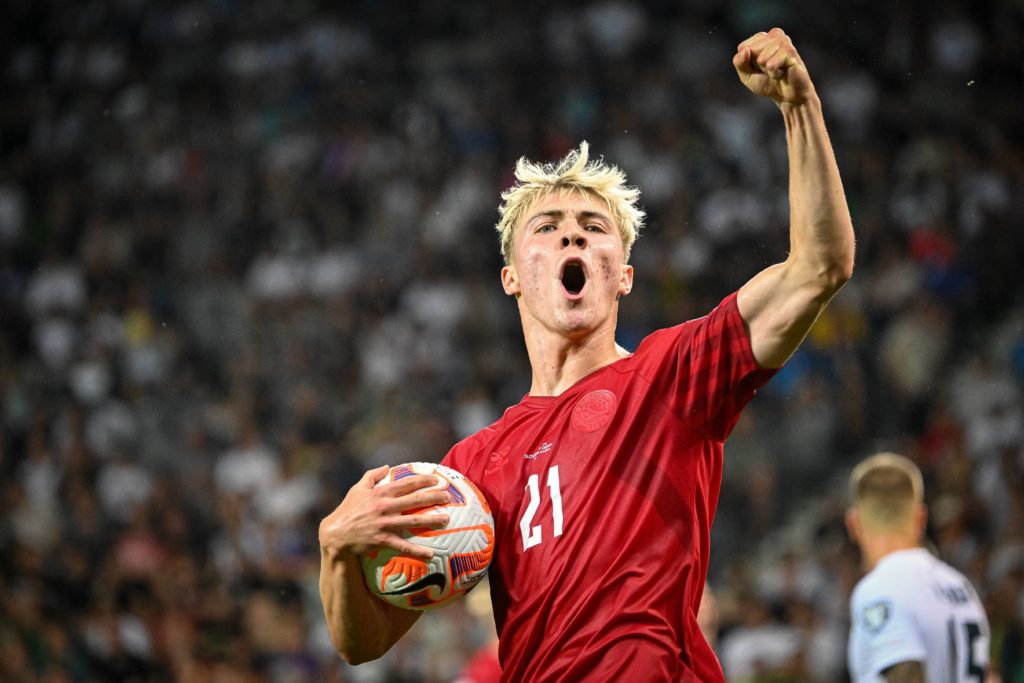 Garnacho and Hojlund partnership
With Alejandro Garnacho and Rasmus Hojlund, Manchester United now possess two of the most exciting young players in world football.
United signed Garnacho from Atletico Madrid in 2020 and have overseen his rise to become a first team regular and senior Argentina international.
Hojlund, 20, and Garnacho, 19, are likely to become prominent players for Manchester United in years to come, if they can continue their meteoric rises and stay injury free.
MORE UNITED STORIES
The pairing have the potential to be great for one another, with their direct play and pace likely to terrify opposition defences.
In addition to Hojlund and Garnacho's technical ability, both players exhibit a fearless nature to their play, confident in themselves, and willing to stretch defences and take the game to the opposition.
At present, the pairing have the potential to cause real problems for opponents. If they continue their development, the ceiling on their potential is scarily high.
Garnacho and Hojlund can help each other too. Establishing a connection will make life easier for both players on and off the pitch.
Cristiano Ronaldo admiration bond
There is one area where Garnacho and Hojlund share a mutual admiration, for Manchester United icon Cristiano Ronaldo.
Garnacho was fortunate enough to cross over with Ronaldo at Old Trafford and even received the assist for his first ever goal for the club last season.
Hojlund is another big admirer of the legendary Manchester United number seven, telling TLN earlier this year: "I just like his mentality. I love that he's so eager to score a goal. The thing for me is he is so passionate about wanting to be the best, and I like it."
Both Garnacho and Hojlund are supported by experience and quality at Manchester United, with the likes of Bruno Fernandes, Christian Eriksen and Casemiro.
But their youthful exuberance and sky-high potential can transform the team, and become one of the most devastating partnerships in world football.
Related Topics