Mason Mount is set to miss several weeks at the start of the season after the extent of his injury was confirmed.
The Telegraph report £55 million signing Mason Mount could miss four to six weeks, more than the two-game injury Manchester United first declared.
In terms of resetting United's midfield, it might help in the short-term. But it does take an attacking midfielder out of the equation, and open up a squad place.
Donny van de Beek is unlikely to step in, for now. Manchester United are trying to sell him. Hannibal could be the player to profit.
READ: Confirmed Manchester United transfers in, out, loans, releases, youth for 2023/24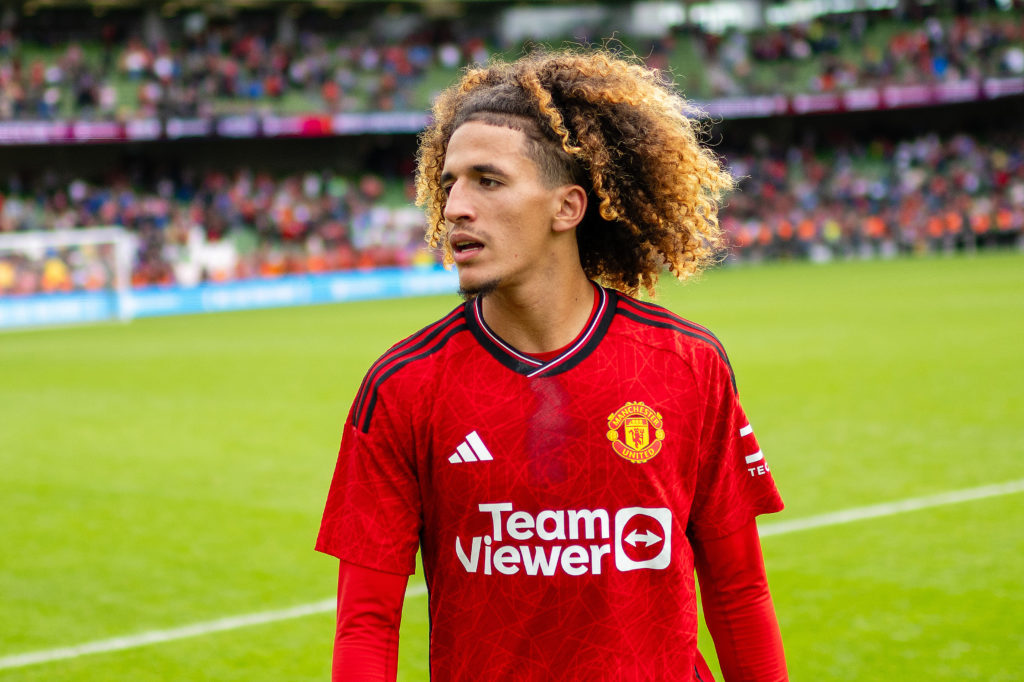 Opportunity for Hannibal
Hannibal deserves an opportunity to step into the Manchester United first team over the next month and show he can contribute.
The Tunisia international is on the fringes, featuring in pre-season and managing to impress.
He presses high in a similar way to Mount, and tracks back defensively too, and has a real fighting spirit which could lend itself to the Premier League.
MORE UNITED STORIES
If United are going to spend money and buy a midfielder, it won't be one to replace Mount while he is injured.
United are believed to be looking for a more defensive minded midfielder who can slot in alongside Casemiro and give more balance to the team.
Hannibal, instead, can become the Mason Mount alternative. Letting him go on loan at this time would be an unnecessary weakening of the squad at a time when United are suddenly stretched.
Look to the future
We haven't seen lots of Donny van de Beek during his three years at Manchester United. But we have probably seen enough to recognise that he has not got 'it'.
He's just lacking the spark, or confidence, to be the player United wanted him to be. And it's hard to see that changing.
Rather than give his flagging Old Trafford career a stay of execution, United should stick to the plan and sell or loan him, while looking to the future with 20-year-old Hannibal instead, who has a higher upside.
Related Topics