Manchester United have agreed to sell promising goalkeeper Matej Kovar, despite his impressive pre-season performances.
Matej Kovar was excellent in early pre-season games against Leeds and Lyon, raising the possibility of the Czech Republic prospect being integrated into Erik ten Hag's first team.
However, after he was left off the club's pre-season tour, it was suspected Kovar could be leaving.
Rather than re-join former club Sparta Prague, where he won the Czech title last season, Matej Kovar is set to join German side Bayer Leverkusen on a permanent basis, Fabrizio Romano reports.
READ: Confirmed Manchester United transfers in, out, loans, releases, youth for 2023/24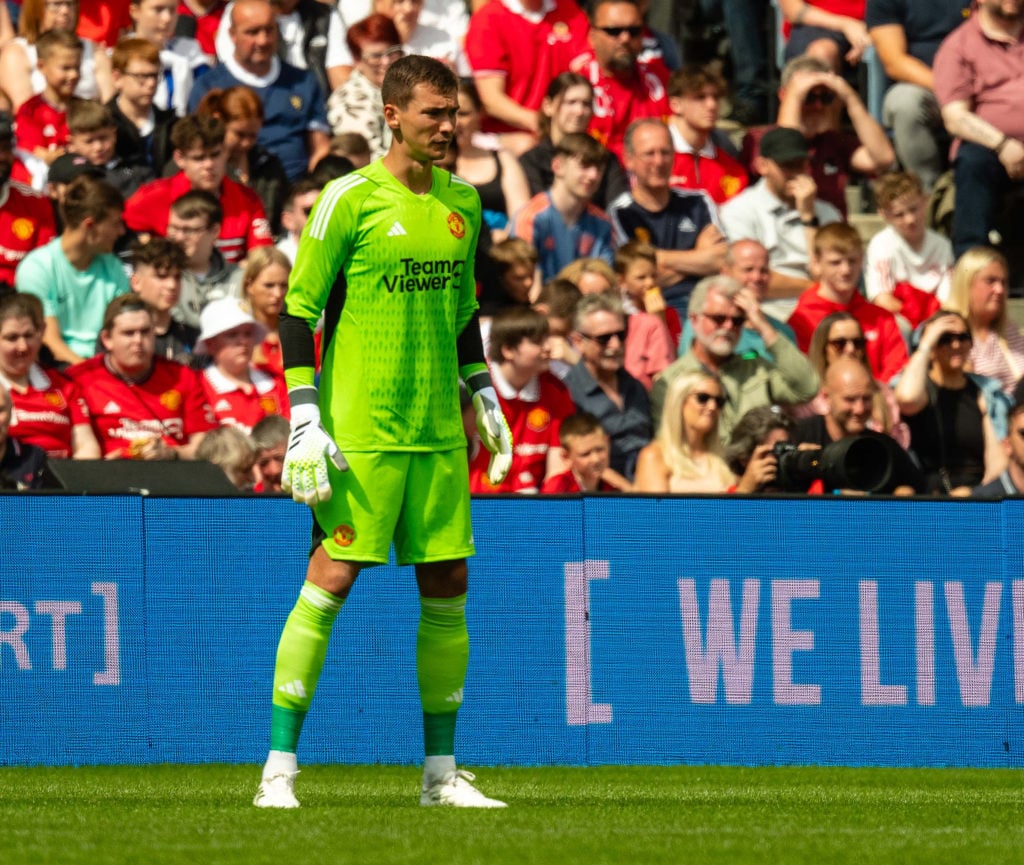 Matej Kovar sale details
Matej Kovar will join Bayer Leverkusen for around £7.7 million. He flew to undergo his medical on Thursday.
This is a cheap deal for a future star, a potential Czech Republic number one. But it is also pure profit on a player who came up through United's academy.
Crucially, there is an opportunity for Manchester United to bring Kovar back in the future.
MORE UNITED STORIES
Czech outlet Infotbal report Manchester United have negotiated a buy-back clause and a first option agreement on Kovar, who is set to sign a long term contract at Leverkusen.
It is not reported whether the buy-back clause is fixed on a specific fee.
One to watch
It might be better to let Kovar go and launch his career, with Manchester United signing a new number one on a long-term deal.
Andre Onana is not losing his place any time soon, and it makes little sense for Kovar to sit on the bench at a crucial stage in his development.
Perennial loans would not be especially helpful either, so it makes some sense for United to get some cash in now, allow Kovar to move on, and retain a say in his future.
Who knows, in five years time, Onana may need moving on, and Kovar could have developed into one of Europe's best. United will be watching.