Manchester United have made decisions over the future of loanees Wout Weghorst and Marcel Sabitzer.
The Mail report Manchester United will not look to sign either player there on a permanent basis.
Erik ten Hag is said to retain admiration for both players, but wants to focus the club's summer funds elsewhere.
The report states United will focus on a younger striker and midfield duo, rather than spending money on the pair.
READ MORE: Manchester United transfer history 2013 to present day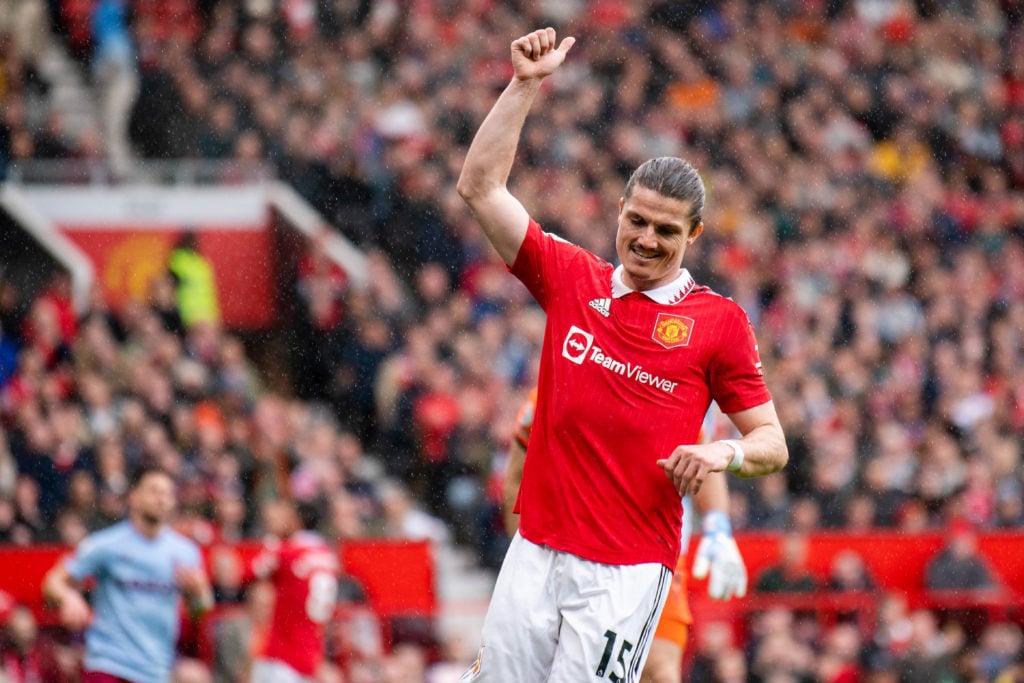 Inevitable decision over Wout Weghorst and Marcel Sabitzer
The best thing to say about the pair is that Wout Weghorst and Marcel Sabitzer have 'done a job' and achieved what they came in to do.
They both played important roles amid injuries and suspensions to fill in and help United pick up enough points to secure a third placed finish, and make progress in the cups.
Both players have been valuable as rotational options. But neither have shown themselves to be good enough to be in the club's first choice XI.
MORE UNITED STORIES
Weghorst in particular has struggled, scoring only two goals, and none in the Premier League. A close range miss against Fulham at the weekend summed up his frustrations.
Erik ten Hag told The Times that he was not entirely happy with the club's failure to spend in January: "We had loan players but when you look around, all the other clubs invested to be in the top four and we didn't invest. You can't ignore that. If you want to be competitive in this league, you have to invest."
Weghorst last hope
Marcel Sabitzer has already played his last game for the club. He suffered an injury earlier this month.
Wout Weghorst is likely to be on the bench at Wembley for the FA Cup final against Manchester City, although Anthony Martial's injury could give him a shot.
If he was to come on and score a memorable winner, perhaps the club will have a change of heart. So he at least has some hope. But his recent form has not suggested he will find the target.
Related Topics