Manchester United are paying big to sign Atalanta striker Rasmus Hojlund in a deal which will cost £64 million up front.
The transfer fee for Rasmus Hojlund could reach £72 million with add-ons. There will be big expectations on the Dane, if not right away, United will eventually expect Hojlund to provide a solid return on the investment and even go on to make the fee look like good value.
This was the case when Manchester United splashed out on a young Wayne Rooney in 2004, making him the most expensive striker in world football aged 20 or under.
Rooney still ranks inside the top 10 most expensive young strikers. Let's take a look at the group, which now includes three Manchester United signings.
READ: Confirmed Manchester United transfers in, out, loans, releases, youth for 2023/24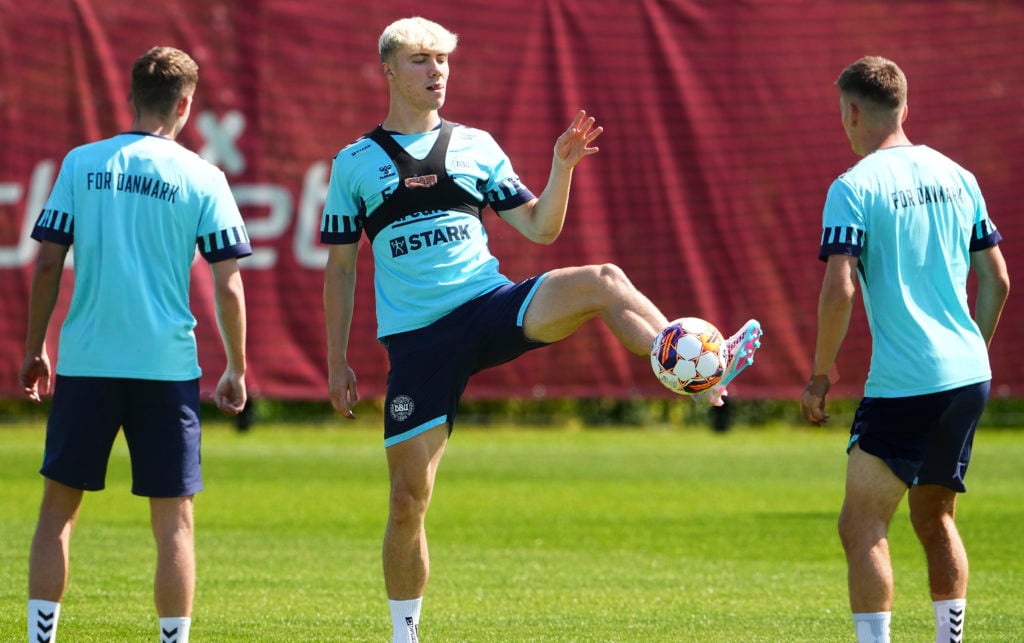 Top 10 most expensive strikers aged 20 or under of all time
1) Kylian Mbappe: Monaco to Paris Saint-Germain (2018): £155 million
2) Rasmus Hojlund: Atalanta to Manchester United (2023): £64 million
3) Anthony Martial: Monaco to Manchester United (2015): £51 million
MORE UNITED STORIES
4) Vitor Roque: Athletico Paranaense to Barcelona (2023): £34 million
5) Fabio Silva: Porto to Wolves (2021): £34 million
6) Endrick: Palmeiras to Real Madrid (2023): £33 million
7) Wayne Rooney: Everton to Manchester United (2004): £30 million
8) Nicolas Anelka: Arsenal to Real Madrid: (1999) £23 million plus Davor Suker
9) Gabriel Jesus: Palmeiras to Manchester City (2016): £27 million
10) Gabriel Barbosa: Santos to Inter Milan (2016): £26 million
Manchester United hope Hojlund will be more Rooney than Martial
It has seemed like Manchester United don't take enough of these punts on young strikers, in recent years, but the data suggests the club are actually more likely than any other, to do so.
Wayne Rooney was a huge success, going onto become Manchester United's all time record goalscorer and win the Champions League.
Anthony Martial has only demonstrated quality in brief flashes, exceeding the 20 goal tally only once in a season, and has struggled badly with injuries over the past year.
There is a lot of pressure on Hojlund to produce, but Hojlund is in a great position to succeed, with Erik ten Hag's coaching staff and an array of creative talent around him, to help him to maximise his potential.
Related Topics