There is a strong case to be made that no player will have an impact like Andre Onana at Manchester United.
There have been some interesting signings around the Premier League this summer so far. Arsenal's triple deal for Jurrien Timber, Declan Rice, and Kai Havertz has garned some attention. Chelsea meanwhile have struck to sign Christian Nkunku and more will follow.
City added Mateo Kovacic while Newcastle have taken a gamble on Sandro Tonali. Manchester United's own move for Mason Mount looks particularly good value at £55 million.
The best of the lot, so far, and probably despite whatever is yet to come, is the deal bringing Andre Onana to Manchester United.
READ: Confirmed Manchester United transfers in, out, loans, releases, youth for 2023/24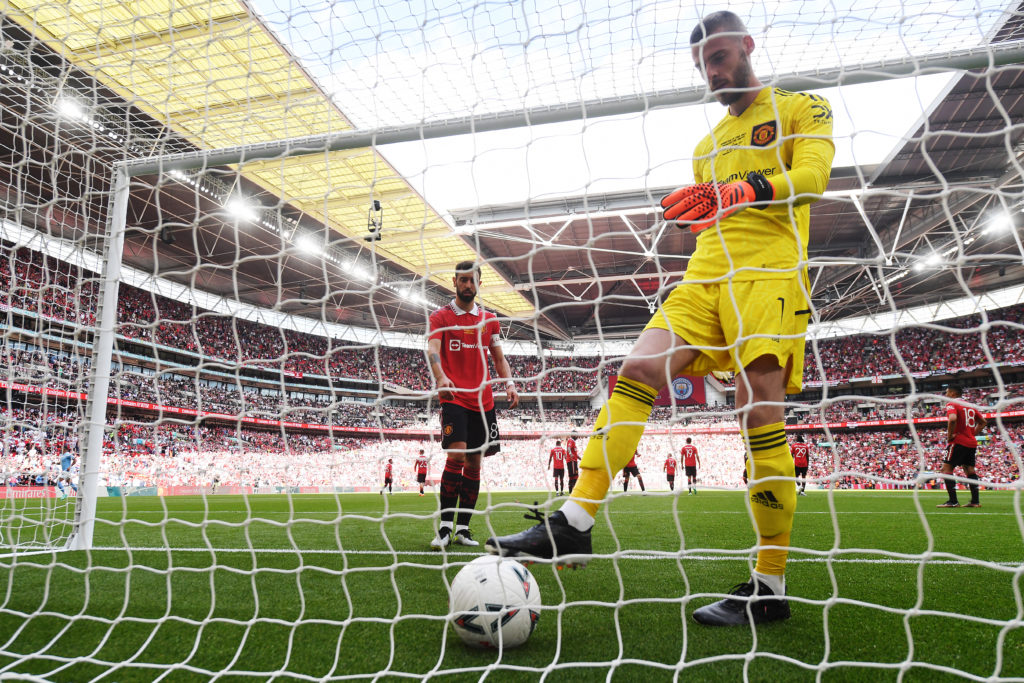 David de Gea had to go
The goalkeeper position has been one where Manchester United have stagnated for years. David de Gea stood out, in the respect of being a very reactive goalkeeper, rather than a proactive one.
At times this has brought him accolades for his shot-stopping ability, but with errors creeping into his game, he has become more of a net negative than a positive.
His reluctant to come off his line, lack of quality with the ball at his feet, and increasing sloppiness in big games are all reasons why he had to go.
MORE UNITED STORIES
In United's horrendous 7-0 loss to Liverpool, the home side had an Expected Goals tally of just 2.91. De Gea let everything past him. The best teams have found a way to expose him, with City scoring 53 goals against De Gea in 28 games.
It was clearly time for a new approach. Over the past 12 years, all the pieces around the team have been chopped and changed. De Gea was the one constant, and it was time to move on.
The Golden Glove he won last season was a product of an improved defence under Erik ten Hag. By every other metric, he was found wanting.
Andre Onana upgrade
Andre Onana's arrival takes the biggest weakness in the Manchester United team, and upgrades it substantially.
Onana is one of the best goalkeepers in Europe, particularly when it comes to passing the ball out from the back. He gives opponents something extra to be careful on, as the high press is suddenly not so effective when the goalkeeper can ping any pass from any position.
The goalkeeper's arrival benefits the entire team. Not only will the defence and midfield feel more confident with Onana in goal, it will help Manchester United retain possession. Erik ten Hag's style of play just did not fit with De Gea.
In the FA Cup final, De Gea put Manchester United under pressure over and over again, completing only 49 per cent of his passes. It always placed the team playing uphill.
With more possession, Manchester United will be stronger in defence, midfield, and will have opportunity to score more goals. His signing could be transformational. If there is an odd error chucked in, that's a price worth paying. Onana's overall game is a staggering upgrade.
No team across the Premier League has taken a single weakness and upgraded it in the way Manchester United have with this deal. Onana's arrival heralds a new dawn, and can help Erik ten Hag's men step it up a level.
Related Topics