Manchester United have finally announced Sofyan Amrabat's shirt number at Old Trafford following the midfielder's completed move to the club last Friday.
It seemed touch and go whether the midfielder would complete the move to United in time but, after a deal was agreed on Friday afternoon, the deal was announced at 10:30 pm, 30 minutes before the deadline passed.
Amrabat will wear the number 4 shirt at Old Trafford, which was formerly worn by Phil Jones, who departed the club this summer following the expiry of his contract.
It comes after a bizarre period of silence from the club as his number remained a secret but it is now known. The former Utrecht man will wear the number 4 shirt.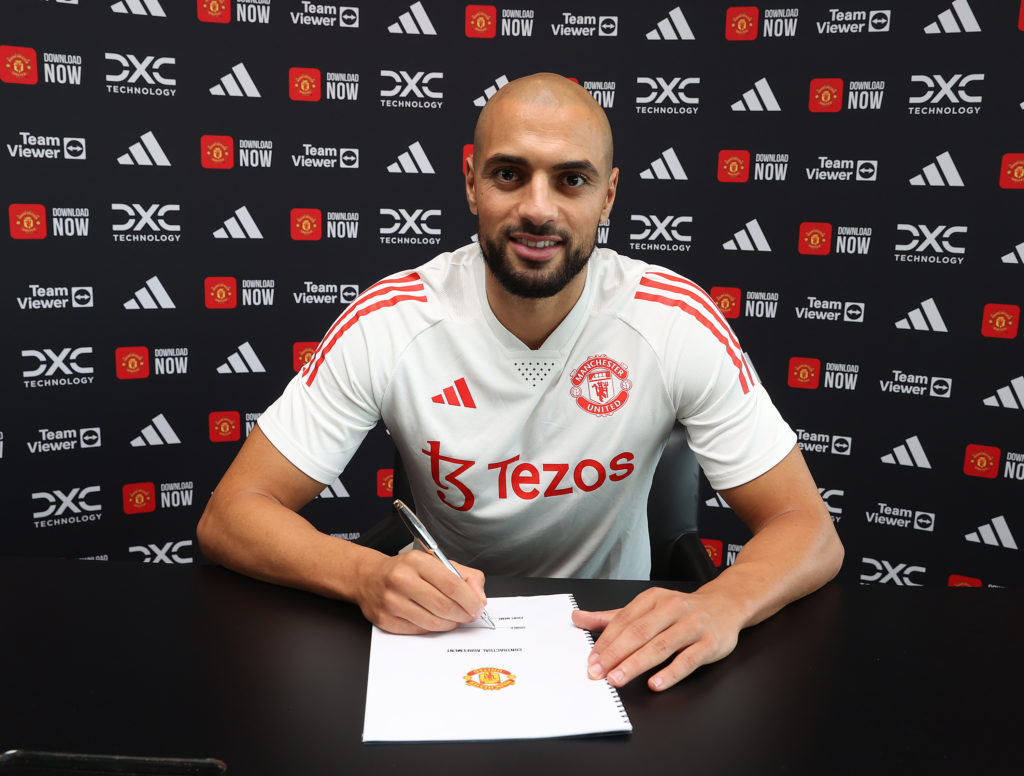 Amrabat confusion
Despite United finally announcing his shirt number, there remains an element of mystery about the 27-year-old midfielder.
Sergio Reguilon, the club's newest signing, posted a photo on Instagram alongside the Moroccan midfielder with the pair at the pool at Carrington, United's training ground.
However, the confusion comes as Morocco have announced their squad for the International games over the September international break, Amrabat was included.
MORE UNITED STORIES
The question will be just when was the photo of the pair taken, because if it was taken recently, then the Moroccan may well be staying at United over the international break.
Should Amrabat stay
As it has emerged that the midfielder is seemingly carrying a minor back issue, it would be ideal for Erik ten Hag and United for the midfielder to remain in Manchester.
It would be a much-needed boost for the Dutchman if Amrabat chose to stay and heal from his back injury, which he suffered during the 2022 World Cup.
The midfielder's importance cannot be understated and the way in which Christian Eriksen was playing at the Emirates, you could imagine Amrabat playing that midfield role to a tee.
Related Topics