Manchester United midfielder Donny van de Beek is likely to stay put until January, claims Fabrizio Romano.
Donny van de Beek is available for transfer and has not been available all summer. Last week he was left out of the club's Champions League squad, an indication there is no future for him at Old Trafford.
Van de Beek has not made a matchday squad all season, and his former Ajax boss Erik ten Hag is ready to let him leave.
However, with the transfer window closed, Turkey is the only remaining option. And despite interest, and a lack of alternative options, Van de Beek is not jumping at a move.
READ MORE: Manchester United transfer history 2013 to present day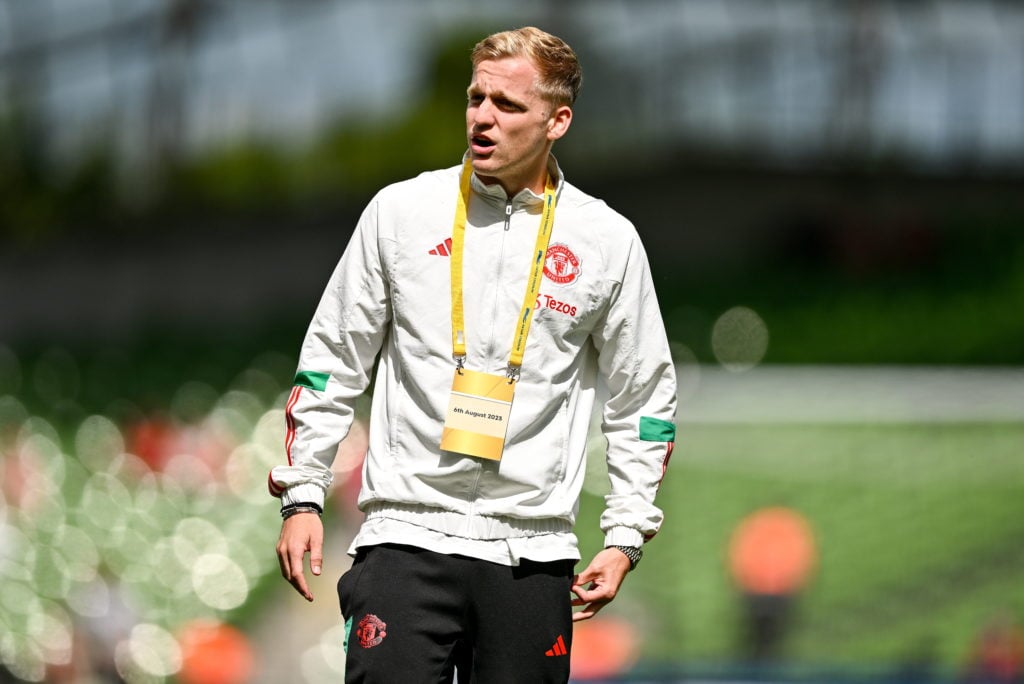 Fabrizio Romano update on Van de Beek
Fabrizio Romano has provided an update on Donny van de Beek, speaking to The United Stand on YouTube.
He said: "I think at the end there is a very good chance Donny stays until January, because Donny does not want to make a move to say I'll be away for six, seven months and then I will return. This is not Donny's style.
"If he wanted to go to Turkey he had some possibilities to go, but he wanted to play Champions League football, and now that is no longer possible because of Champions League lists already closed. So I think at the moment this Donny story with Turkey is not that concrete.
MORE UNITED STORIES
"It was a possibility a couple of weeks ago but the player was not so keen on that kind of move. I expect Sonny to stay. Let's see."
Real Sociedad move collapsed
Romano added that there was one move Donny van de Beek was really keen on, before it fell through.
Negotiations were held with Spanish side Real Sociedad, and Romano blames the breakdown on Manchester United, rather than with Van de Beek.
He explained: "It collapsed because of Manchester United. Donny agreed on everything with Real Sociedad, he wanted to go there. It was the best possibility to change country, city, different type of motivation, Champions League football with Real Sociedad, very good opportunity.
"Manchester United did not agree with Real Sociedad on terms of the deal. It was about loan fee, salary.
"Real Sociedad have a completely different salary structure than Manchester United, so they were not able to pay 60, 70 per cent of salary, this is wy the deal collapsed between clubs."
Romano now anticipates Van de Beek will wait it out, to try and resolve his future in 2024.
He added: "It is very difficult to convince Donny to go to Turkey. I think he will leave in January."
It is unclear how Erik ten Hag would deal with the situation if Van de Beek stays. He would still train with the squad, but unless injury situations really take a sharp turn for the worse, then there is little chance of game time.
At this stage, United fans would also rather see Hannibal Mejbri given game time than Van de Beek, who has failed to convinced since his £35 million move from Ajax in 2020.
Related Topics