Manchester United finally completed the long-awaited move for Moroccan midfielder Sofyan Amrabat last Friday.
The Fiorentina midfielder joined the club for an £8.5 million loan fee with a future option to buy set at around £20 million on top of this.
The 27-year-old was seemingly keen to join United and player under his former boss at FC Utrecht, Erik ten Hag.
However, the midfielder may have to wait to make his debut as it has emerged that Amrabat may well have a minor injury to contend with.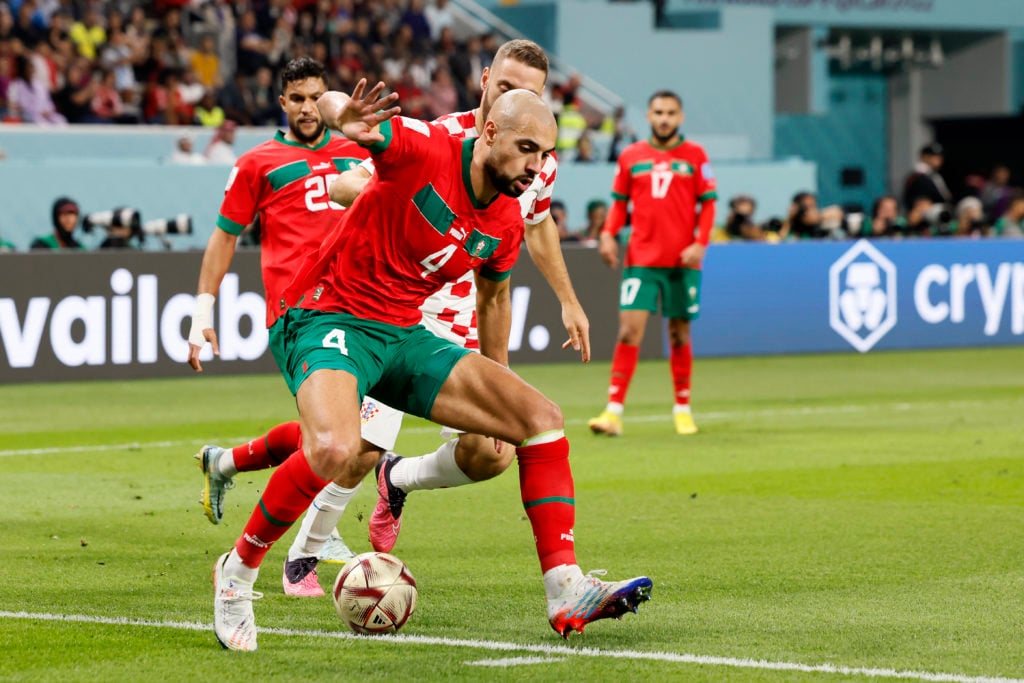 Amrabat's back injury
According to The Athletic, the midfielder struggled with his back during Morocco's very impressive World Cup campaign and had to receive pain-killing injections to play against Spain in the last-16.
United completed the medical for the midfielder on Friday but discovered the 'minor' back injury.
According to the report, United doesn't believe the issue that Amrabat is suffering from is a serious one and they pressed ahead with the deal on the agreed terms.
The deal was completed at around 10:30 pm on Friday evening and the midfielder could make his debut against Brighton & Hove Albion, as long as the injury is as minor as United seem to think it is.
MORE UNITED STORIES
Similarities to Hojlund
When United completed the deal to sign Ramsus Hojlund from Atalanta last month, he was paraded onto the Old Trafford pitch with much fanfare.
The Danish striker had always spoken about his dream to play for the club and this was his chance. However, he was made to wait for his chance.
A back injury came up during the player's medical and so he was told he had to wait before making his debut.
That back injury meant he missed the first three games of the Premier League season, and you wonder just how 'minor' this potential injury to Amrabat is if he has been suffering with it since the World Cup, which was in December.
Related Topics