Casemiro's squad number at Manchester United has now been revealed on the club's official website.
He will wear the number 18 shirt, and could make his debut in the weekend clash with Southampton at St Mary's.
The Brazilian anchorman has taken part in his first United training session earlier this week, having been introduced on the pitch before the 2-1 win over Liverpool.
Casemiro will wear the vacant number 18 shirt at United.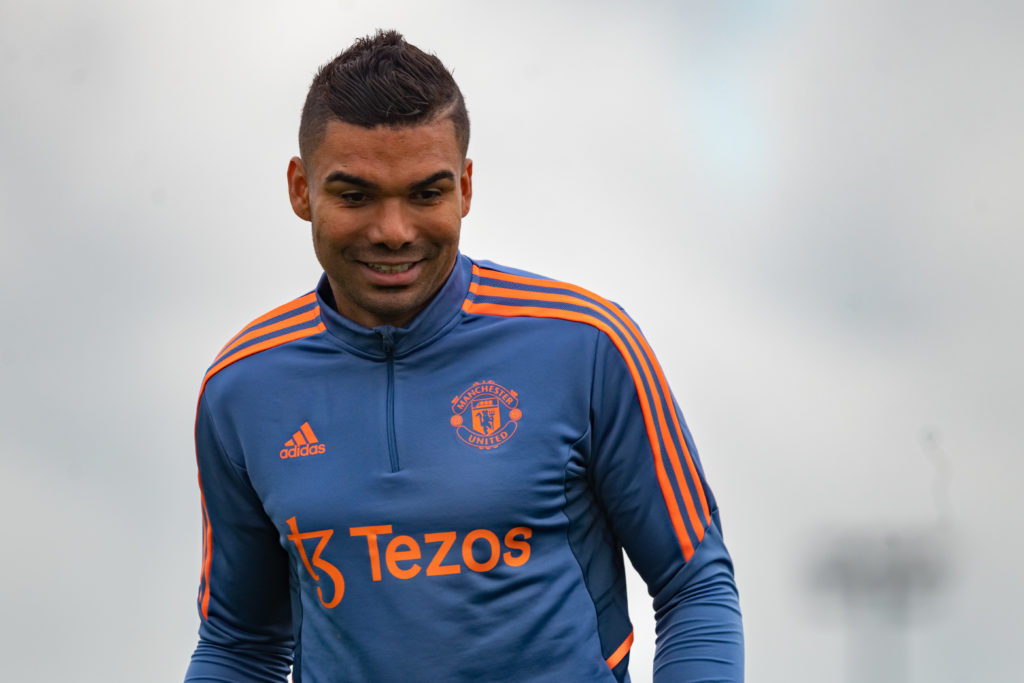 Manchester United confirm Casemiro squad number
The number 18 shirt was worn most recently by Bruno Fernandes, who switched to eight ahead of the new season.
Before that, it was worn by Ashley Young, Frazier Campbell, Paul Scholes, Simon Davies and Darren Ferguson in the Premier League area.
From the 2015/16 season onwards, Casemiro wore 14 at Real Madrid, but that number has already been scooped by fellow new-boy Christian Eriksen, after it was vacated by Jesse Lingard's release.
He has also previously worn 6 for Porto, as well as 16, 18 and 38 for Real Madrid, and 28 and 8 for Sao Paulo back in Brazil.
The announcement means that 21 is still free on the off-chance Frenkie de Jong comes in, amid reports United are still in talks with his agent.
United fans will hope to see Casemiro in his new number this weekend, as United look for a first away win since beating Leeds under Ralf Rangnick in February.
The last away outing was the 4-0 humiliation against Brentford and United have to keep the momentum going from the win over Liverpool.
Have something to tell us about this article?
Let us know