Manchester United's 2022/23 season is nearly upon us. Six pre-season games in four different countries have been and gone, and now it is time for the real deal.
Erik ten Hag and his coaching staff have been working hard since June 27 to prepare for the big kick-off, with United hosting Brighton on Sunday at Old Trafford at 2pm.
So what lies ahead for United? Last season proved to expect the unexpected, unravelling into a total nightmare we couldn't wait to wake up from. Hopefully this year will be different.
United In Focus writers Dan Coombs, Sam Preston and Tom Avery tackle the big questions in our 2022/23 season preview, and make predictions for the club's final finishing position…
READ MORE: Confirmed Manchester United transfers, ins, outs, loans, releases for 2022/23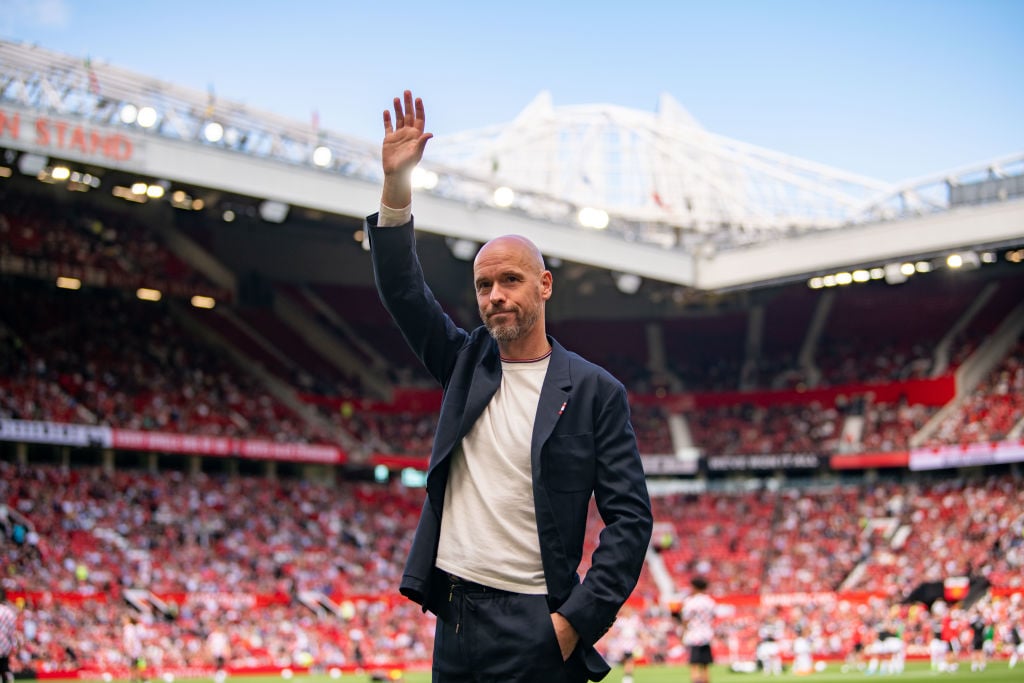 What are your expectations and hopes for the year ahead?
DC: I have learned in the post-Ferguson era that 'expectations' will only get you hurt when it comes to Manchester United. But I do have some hopes. The hope is to win a trophy and finish in the top four. This is going to be incredibly tough taking into account the strength of the teams across the league.
I'd like to see United be competitive and get results against Liverpool and City, as a minimum expectation, that's how bad it's been and how low the bar has been set. Last season's matches were a total humiliation. Erik ten Hag will start to turn this club around, slowly and surely, but there are going to be some rough times too. I don't think we should take anything for granted, so simply making it through the season with his job intact will be some success for Ten Hag.
We need to see enough progress so that this time next year, our ambitions can be far higher, with a clear direction and momentum. With the season split into two, I'm hoping we can at least be in the top four by time we hit the break for the World Cup. This will be a good platform to build from, especially if there is actually some investment in the January transfer window next year.
MORE UNITED STORIES
SP: The biggest thing I'm hoping for is clear signs of how Erik ten Hag wants his Manchester United side to play. Ole Gunnar Solskjaer never established an easily-identifiable philosophy, and Ralf Rangnick's attempts at gegenpressing lasted 30 minutes of his first match.
Top four and winning a cup would represent a great first season for the new manager, and fans want to see a likeable United side they can get behind, giving nothing less than 100 per cent.
TA: Pre-season brought a lot of optimism and seeing signs of Ten Hag's philosophy coming to the fore so early into his reign is encouraging. Identifying a specific style of play and seeing the players buying into the former Ajax manager's methods will only see us improve as the season develops.
A top-four finish and winning the Europa League and a domestic cup would represent a dream start for the 52-year-old. However, given the success Arsenal and Tottenham Hotspur have had in the transfer window – it will be difficult, but after last season's shambles we've hit the reset button once again.
There is a buzz and an excitement around the two-time Eredivisie winner's arrival and as long as fans can identify a playing style and a sense of direction of where we're heading – I think we will remain patient, knowing that Ten Hag's project will become an overriding success.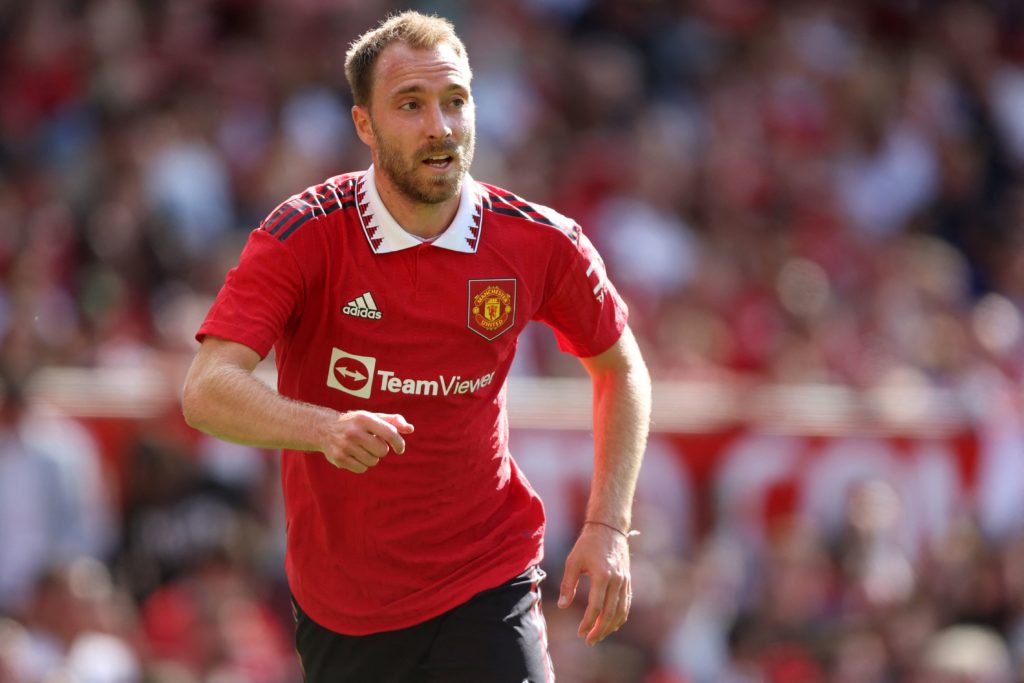 What is your verdict on the transfer window so far?
DC: I'm not happy. When the window started there were two clear priorities, to sign at least one central midfielder, and to sign at least one striker. United have done neither, so from that perspective, it's a 0/10.
The additions of Lisandro Martinez, Christian Eriksen and Tyrell Malacia do look shrewd, and United even managed to get a fee for Andreas Pereira. I also think there is some addition by subtraction, with players who don't want to be at the club, released.
However, the holes in the squad are glaring, and they will cost United. Relying on Anthony Martial was always a fool's game. The window has been 5/10 at absolute best, and if it ends without a midfielder or striker being brought in, heads should roll. The good news is there is still time left, but its running out.
SP: Ten Hag has been hamstrung by the same old problems behind the scenes. United have not been decisive enough in getting rid of unwanted players, and have failed to top up the transfer budget that way. So a lot of deadwood remains.
And of course, the Frenkie de Jong situation has been another long-running transfer saga that only United seem to keep getting themselves drawn into. We should have walked away weeks ago.
Cristiano Ronaldo dealt Ten Hag and the club a hospital pass, but they still could have dealt with it better. A definitive conclusion to the Ronaldo saga and a new forward are both needed but at the time of writing, neither are close.
TA: Promising start but slightly concerned with how things have stagnated. Ten Hag has clearly told the United hierarchy that Frenkie de Jong is his priority target, but at what point do we walk away from the deal and accept it isn't happening.
Ten Hag believes that signing his former Ajax midfielder is crucial to him being able to implement the total football blueprint he prides himself on at Old Trafford. A dream end to the window would be that we sign De Jong, Antony and Benjamin Sesko with the added bonus of Cristiano Ronaldo having a change of heart and being impressed with the club's ambition in the summer market.
Tyrell Malacia, Christian Eriksen and Lisandro Martinez are great additions, but there needs to be more incomings and several outgoings before the summer window slams shut. The club and Ten Hag will likely have set a deadline on when to walk away from the De Jong deal and potentially look at other midfield reinforcements.
But Ten Hag sees the Barcelona midfielder as the fulcrum of his United side and anything less than signing the Netherlands international would be a blow to United's fifth permanent manager since Sir Alex Ferguson retired.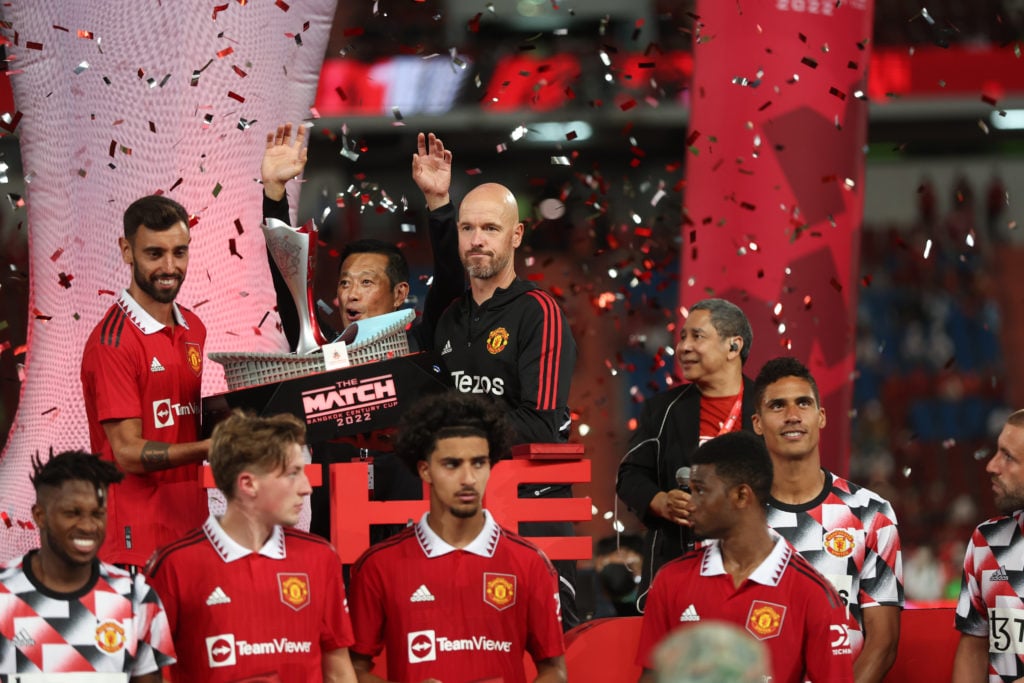 Biggest reason to be positive
DC: Erik ten Hag is the key to everything. He is a proper manager, who has authority, is thorough, and has a clear plan. If United back him, he can be 'the one' to get everything back on track.
I'm also hopeful Jadon Sancho will have a big season, and I'm very optimistic about the impact 'the butcher' Lisandro Martinez can have in defence. United's defence has been too soft in recent seasons, it's time for this to change.
SP: United have finally appointed a top-class manager on an upward trajectory, with a clear philosophy of attractive football and this season surely cannot be any worse than the last.
TA: For the first time since Sir Alex retired it feels like that we have appointed a manager who is on an upward curve and truly believes he can get us back challenging with our fierce rivals Manchester City and Liverpool.
Unfortunately for David Moyes (The Chosen One) the United job was too big for the Scot. Louis van Gaal and Jose Mourinho weren't at the peak of their powers and their style of play didn't fit the attacking United ethos.
Ole Gunnar Solskjaer rekindled United's devastating counter-attack but the Norwegian struggled to kick United on after a star-studded transfer window last summer. Ten Hag has an aura about him and with him at the helm there is an authority and sense of direction back at the club.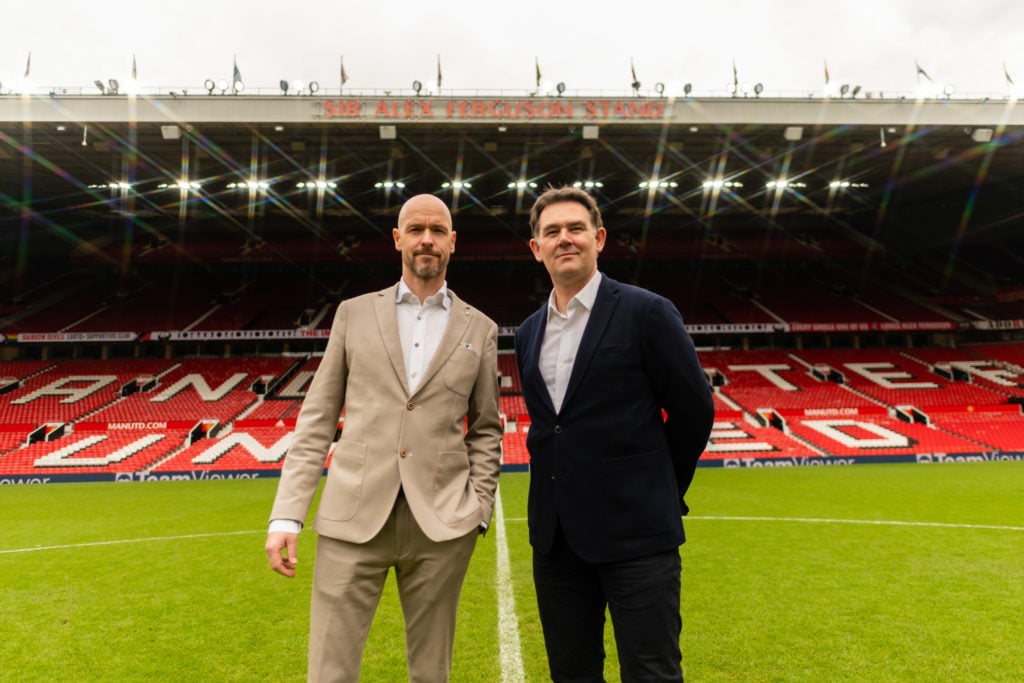 Biggest reason to be negative
DC: Where do we start? Unfortunately our season may have peaked with the Bangkok Century Cup win a month ago.
Since then the positivity has unravelled thanks to a poor transfer window, which has served to highlight that the behind the scenes operations at the club are simply not up to scratch. Ultimately this rests on the Glazers, the biggest reason to be negative of all, and one that won't go away.
Injuries, glaring holes in the squad, a hectic schedule with the Europa League, and the high quality of competition in the league, make this a difficult first season for Erik ten Hag. He is a genius, but he's not a miracle worker.
SP: The issues behind the scenes which have undermined previous managers are still prevalent and Ten Hag's honeymoon period already looks over, given the amount of curveballs he has already been thrown.
TA: Everything was sunshine and rainbows during our pre-season tour, but with the Cristiano Ronaldo and Jorge Mendes circus back in town – Ten Hag's preparations for his Premier League have been overshadowed by the 37-year-old's desire to play Champions League football.
Our number seven's desire to seek pastures new isn't likely to waiver, but with none of Europe's top sides interested in the five-time Ballon d'Or winner, United's public not for sale stance isn't likely to change until a potential suitor is found.
In the twilight of his career, Ronaldo hasn't got the time or patience to be part of a rebuilding job and taking a year out of the Champions League is unthinkable for the Portuguese captain. This saga is going to drag on until the summer window shuts and that isn't going to do Ten Hag and his team any favours.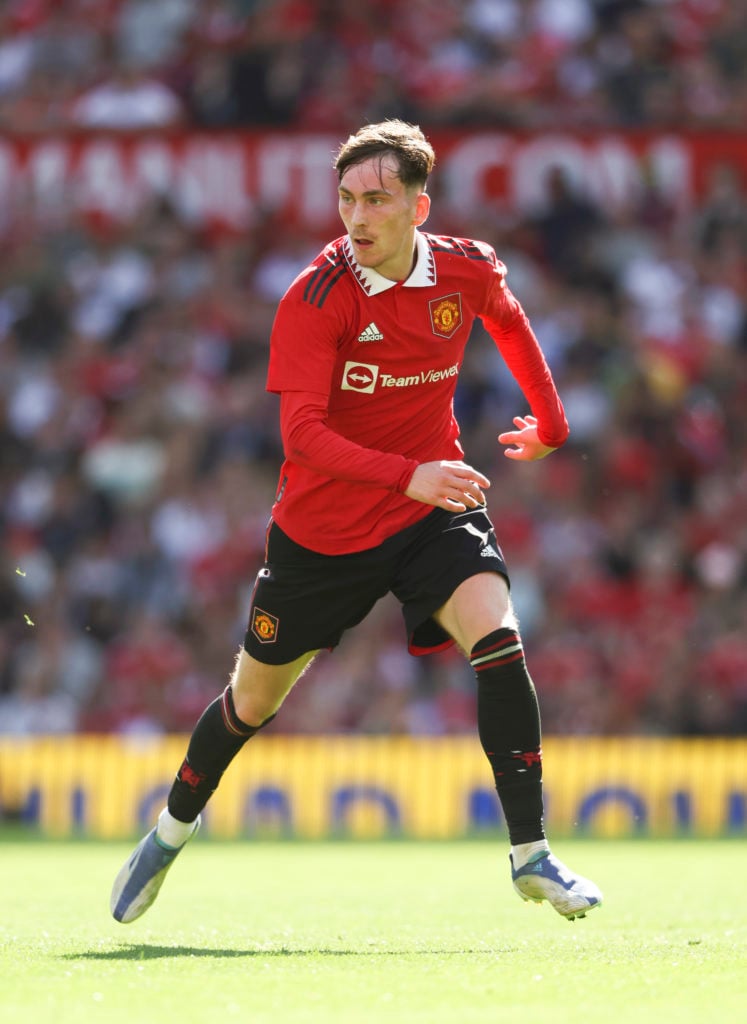 Breakout star for 2022/23
DC: Alejandro Garnacho. The kid is a star. He's ready for the first team, has got a great attitude, and is a special talent.
Zidane Iqbal has been hugely impressive in pre-season and hopefully he will stay rather than go out on loan. Also watch out for Isak Hansen-Aaroen. The youngster is a big talent, and Erik ten Hag has spotted it already. He could eventually become the midfield answer United have long been searching for.
SP: I think last time I was asked to do this, I said Andreas Pereira, so it might be best not to listen to me! But I'll say James Garner, who deserves a chance, whether or not a new central midfielder arrives.
TA: With or without De Jong, Garner could establish himself as a regular and dethrone the 'McFred' partnership. The England Under-21 international would have been frustrated that niggly injuries hampered how often he could feature in pre-season, but after playing an influential part in Nottingham Forest's promotion to the big time, Garner has shown he's ready for the Premier League.
United's number 37 may have to be patient at the start of the season and be on the fringes in the Premier League, but I believe he'll grasp his opportunity when presented and become a key part of Ten Hag's first-choice XI.
One line prediction for where United will finish…
DC: 5th. Slight improvement. Ahead of Chelsea.
SP: 6th. But we'll win the Europa League…
TA: We'll finish 3rd (around 10 points behind the champions) and win at least one trophy this season.
Related Topics